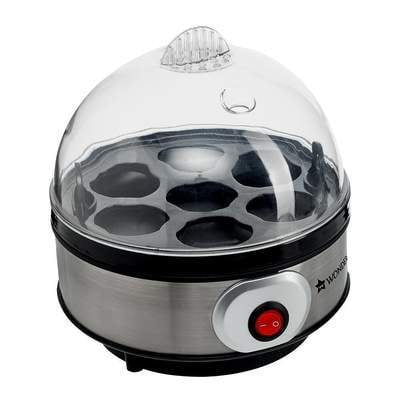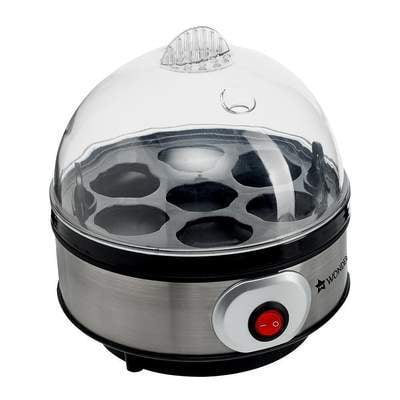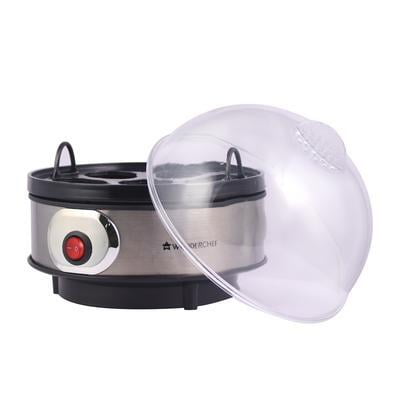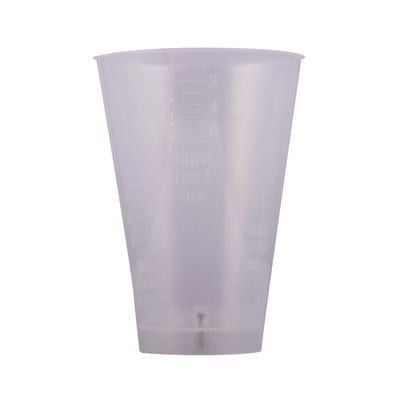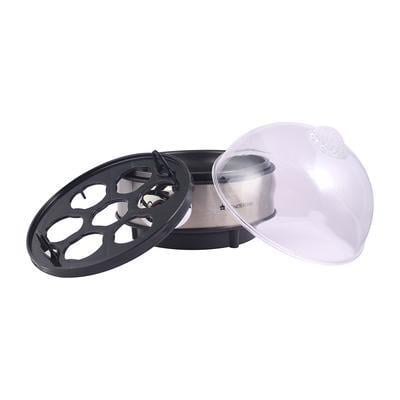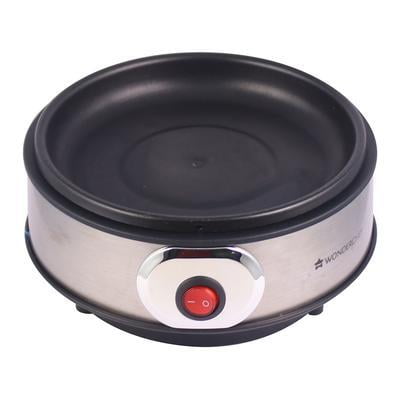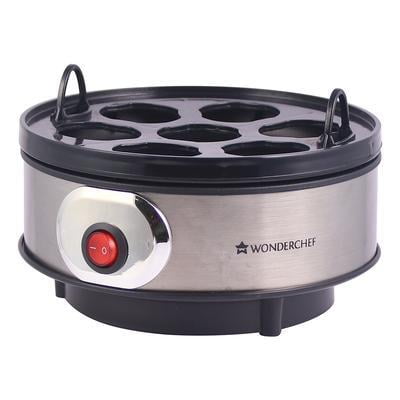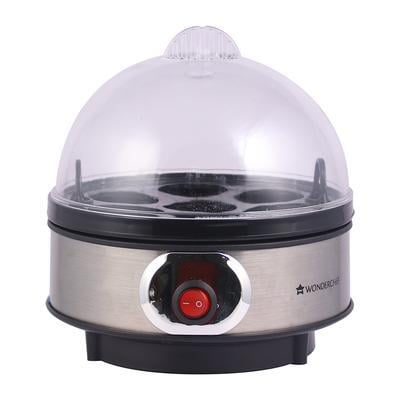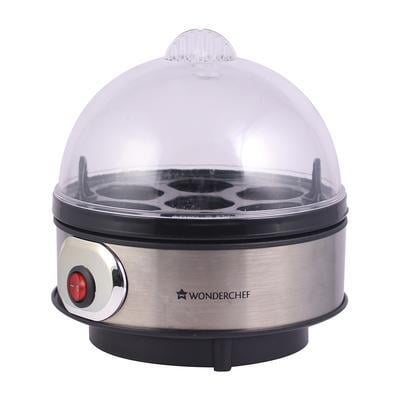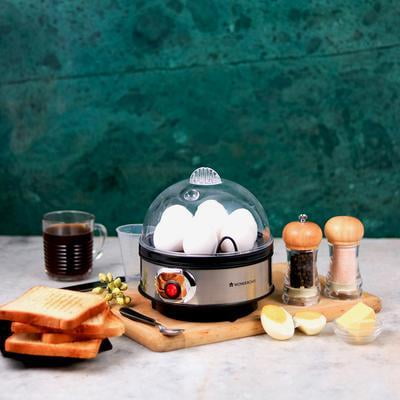 Wonderchef 350 Watt Egg Boiler with 7 Egg Poacher
Get 100% Branded products only
7 Days Replacement Guarantee
Treat for family breakfasts, boils 7 eggs at one time
Measuring cup earmarked with 3 water levels, soft, medium and hard, for preferred texture
Buzzer timing alarm function when eggs are ready
Removable lid and steaming rack for easy cleaning
Auto switch-off and safety cut-off aluminium heating plate with non-stick coating
Power Required 230V~50Hz, Power consumption 350-W
Wonderchef 350 Watt Egg Boiler with 7 Egg Poacher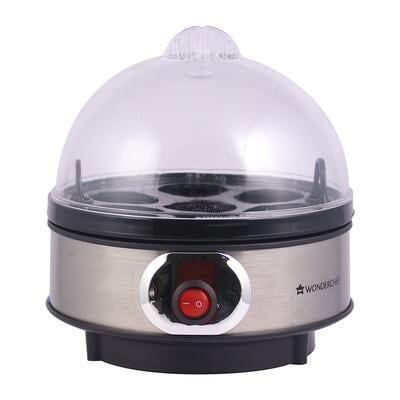 Wonderchef Egg Boiler is great for home or office use.It is at most boil 7 eggs once time. Measuring cup earmarked with 3 water levels - Soft, Medium and Hard, for preferred texture. Buzzer timing alarm function when eggs are ready. Removable lid and steaming rack for easy cleaning. Auto switch-off and Safety cut-off Aluminium heating plate with non-stick coating.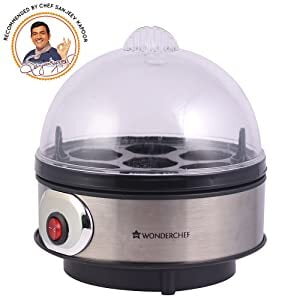 Wonderchef Egg Boiler
The Wonderchef Egg Boiler allows seven eggs to be cooked at one time. Boil your eggs to perfection within 6-9 minutes depending on your desire for half-boiled, soft-boiled or hard-boiled eggs. The sleek look of the egg boiler adds a modern dimension to your kitchen, while also serving the purpose of faster cooking.
| | | |
| --- | --- | --- |
| | | |
| Perfectly Cooked Eggs | | Removable Lid |
| This convenient egg boiler can make soft, medium or hard-boiled eggs based on the amount of water used. You don't have to worry about having uncooked eggs anymore. Just make a small hole on top of the egg with the egg piercer to prevent the eggs from cracking and you can have your tasty meals ready in minutes with zero waste! | | Wonderchef Egg Boiler features a removable lid and also a steaming rack which holds your eggs inside the boiler. The steam could escape through the hole in the lid to prevent water from leaking down. The removable lid and the steaming rack are detachable which allows for easy cleaning and maintenance. |
| | | |
| | | |
| Quick and Easy Meals | | Measuring Cup |
| This appliance boils the eggs just the way you want them boiled, simply at the touch of a button. This genius kitchen appliance will give you much more than just boiled eggs. Cooks 7 eggs at a time so you can make different kinds of egg salads, classic egg curries, egg sandwiches and much more. Breakfasts, parties, catering or preparing for holidays has never been easier! | | Measuring cup earmarked with 3 water levels – Soft, Medium and Hard, for preferred texture. With this you can measure the right level of water for the number of eggs, and the desired level of hardness as indicated on the cup. Just pierce the eggs with the egg pin provided, switch it on and consider it done. |
| | | |
| | | |
| Auto-switch Off | | Cooks 7 Eggs at One Time. |
| The automatic operation of the appliance makes it easy to use. Just add the required quantity of water and select the mode. The appliance will automatically turn off when the eggs are boiled. The built-in cooking timer will alert you when the eggs are ready with a buzzing noise and the cooker will automatically shut-off. | | The tray allows for 7 eggs to be boiled in one go for added convenience, making it the perfect appliance for boiling eggs for breakfast. You can consistently prepare eggs the way you like without fat or oil. The transparent lid and sleek design compliments any kitchen. |