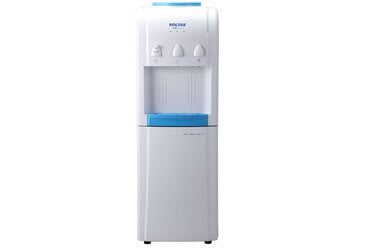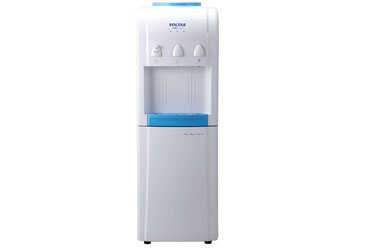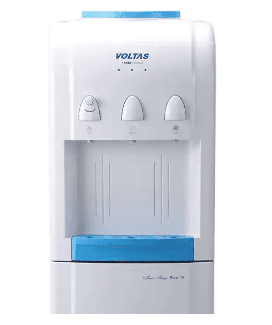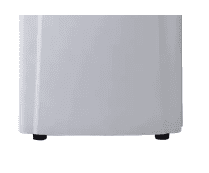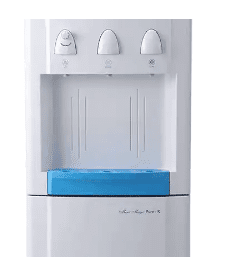 Voltas Mini magic Pure F Bottled Water Dispenser
Get 100% Branded Products Only
7 Days Replacement Guarantee
Hot, normal and cold
Cold Water Storage Capacity [Ltrs]: 3.2; Cooling Capacity [Ltrs/Hr]: 3; Hot Water Storage Capacity [Ltrs]: 0.9; Heating Capacity [Ltrs/Hr]: 5
Cabinet Type: only storage cabinet. Cabinet Capacity / Refrigerator Capacity: 20 Liters
Auto Shut Off: Yes
Warranty: 1 year on product.
Power: 500 watts
Power Supply [V/Hz/Ph]: 230 V ~ 50 Hz
Unit Dimension (W X D X H) [mm]: 310 x 345 x 940 mm
Refrigerant: Non CFC (R134a)
Includes: Water Dispenser and Warranty card,Voltas mini magic pure-f 500 watt water dispenser is without refrigerator.
Voltas Mini magic Pure F Bottled Water Dispenser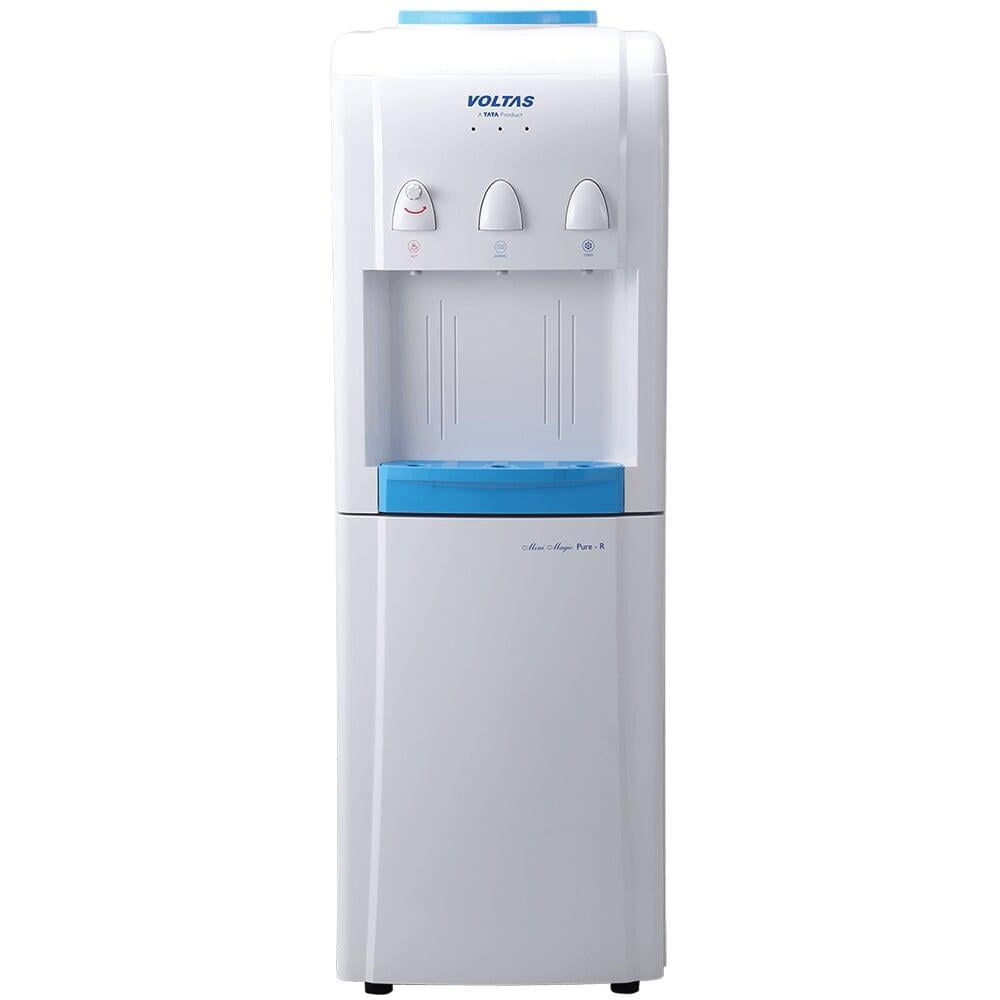 Voltas Water Dispenser Minimagic Pure F comes with hot, Normal and cold water features. 3.2 Ltrs capacity with cold water storage, 3L capacity cooling, hot water Storage capacity 0.9 L and 5 L heating capacity. 20 Liters Cabinet Capacity with Auto Shut Off and 500 W Power and 1 year warranty.

| | | |
| --- | --- | --- |
| Brand | | Voltas |
| Model | | Minimagic Pure F |
| Model Name | | Minimagic Pure F |
| Type | | Bottled |
| Material | | abs |
| Dispenser Type | | Floor Mounted |
| Cabinet Type | | Only Storage Cabinet |
| Power Supply[V/Hz/Ph] | | 230 V ~ 50 Hz |
| No. of Faucets [nos.] | | 3 Nos. |
| Cold Water Storage Capacity [Ltrs] | | 3.2 Ltrs |
| Cooling Capacity [Ltrs/Hr] | | 3Ltrs / Hr |
| Cooling Power Consumption [Watt] | | 80/86W |
| Hot Water Storage Capacity [Ltrs] | | 0.9Ltrs |
| Heating Capacity [Ltrs/Hr] | | 5 Ltrs / Hr |
| Heating Power Consumption [Watt] | | 500 +/- 5% |
| Unit Dimension (W X D X H) [mm] | | 310 x 345 x 940 mm |
| packaged unit Dimension (W X D X H) [mm] | | 347 x 375 x 990 mm |
| Weight ( Net/Gross ) [Kg] | | 15.05/16.7 |
| Refrigerant | | Non CFC (R134a) |
| Cabinet Capacity / Refrigerator Capacity | | 20 Ltrs |
| Cooling Cabinet Temperature [°C ] | | NA |
| Compressor cooling | | Yes |
| Function | | Hot, Normal & Cold |
| Display | | LED Indicators |
| Hot Water Dispensing Lock | | Yes |
| | | |
| --- | --- | --- |
| Width | | 35 cm |
| Height | | 95 cm |
| Depth | | 35 cm |
| Weight | | 10 kg |