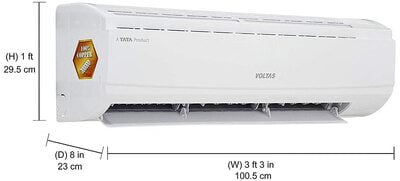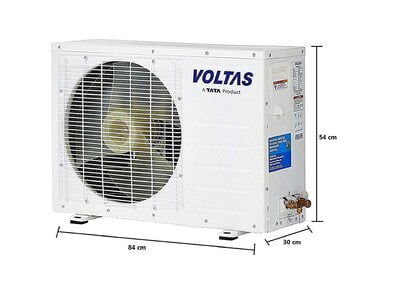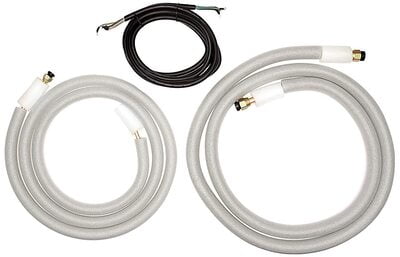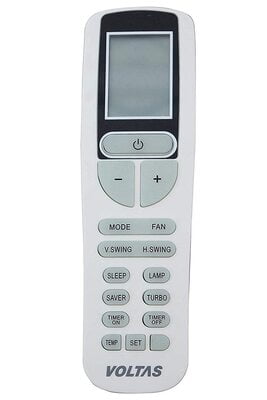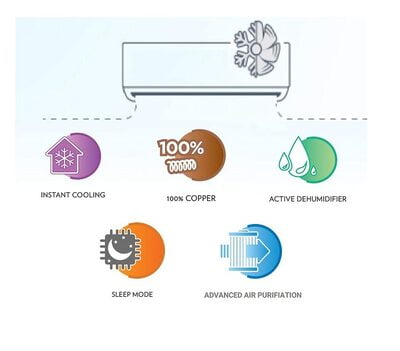 Voltas 183DZZ R32 1.5 Ton 3 Star Split AC
Get 100% Branded Products Only
7 Days Replacement Guarantee
Split AC with low noise. Affordable compared to inverter split ACs
Capacity: 1.5 ton. Suitable for medium sized rooms (111 to 150 sq ft)
Energy Rating: 3 Star
Warranty: 1 year on product, 1 year on condenser, 5 years on compressor
Copper Condenser Coil: Better cooling and requires low maintenance
Special Features: LED display, Intelligent Sleep Mode , Self diagnosis, Auto restart, Timer
Refrigerant type: R-32. Environment friendly - no ozone depletion potential & low global warming potential
Voltas 183DZZ R32 1.5 Ton 3 Star Split AC
Dillimall Present The Voltas 183DZZ R32 1.5 Ton 3 Star Split AC
Quickly and efficiently circulate cool air by installing the Voltas 1.5 Ton 3 Star Copper 183 DZZ Split AC. Built with durable Copper condenser, it is sure to last several years. The air conditioner with a 1.5 Ton capacity provides great cooling and filters out all undesirable pollutants in the air keeping the room fresh and the air breathable. Its LCD remote gives you several options for optimum cooling while the display on the indoor unit informs you about the settings and temperature.
Bring Home All Weather Comfort
Introducing Voltas all weather AC with high ambient cooling, active dehumidifier and multi stage filtration advantage.
| | | |
| --- | --- | --- |
| | | |
| High Ambient Cooling | | Active Dehumidifier |
| Give you instant cooling at even 50°C. | | Senses the indoor humidity and controls it in monsoon. |
| . | | |
| | | |
| Instant Cooling | | Sleep Mode |
| Turbo mode cools the room instantly. | | Maintains a comfortable temperature by cutting excessive cooling and power consumption, so you sleep comfortably all night. |
| . | | |
| | | |
| Self Diagnosis | | 4 Stage Filtration Advantage |
| Abnormalities and failures are checked by the AC and reset automatically. | | Removes allergens, odours and other harmful particles to give you cool and fresh air. |
| . | | |
| | | |
| Dual Display | | Glow Light Buttons |
| Its Dual Display feature lets you view the set temperature as well as the room temperature simultaneously. | | Glow in the dark remote buttons to guide you when it's dark. |
| . | | |
| | | |
| Lock Button | | 100% Copper Coil |
| Lock your current setting using the Lock button. To unlock, press the Lock button again. | | Copper condenser coil is more durable and delivers efficient cooling. |