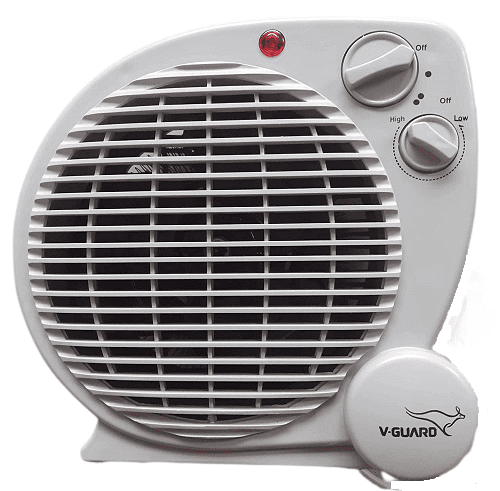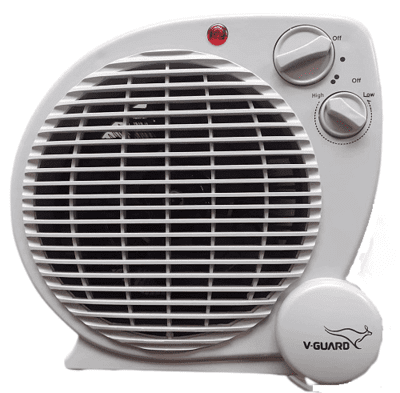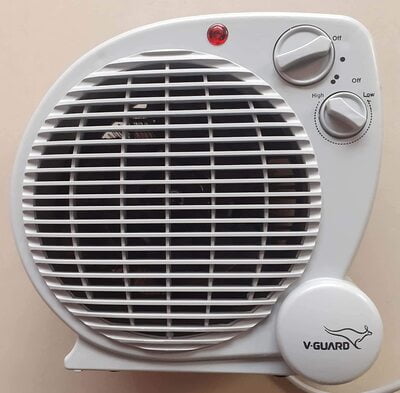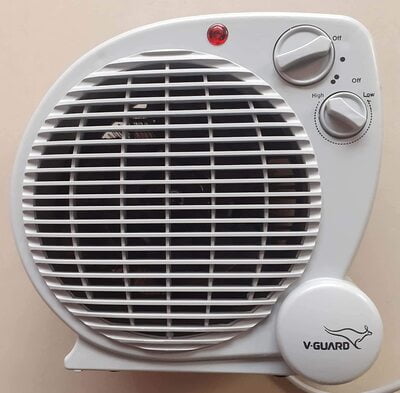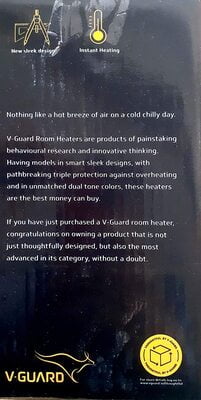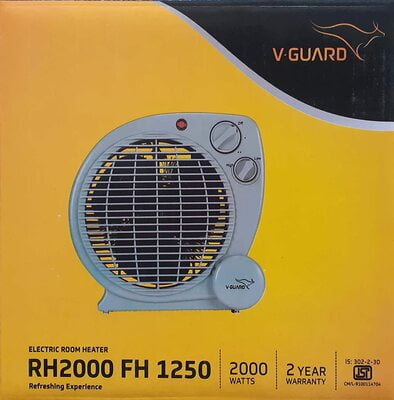 V Guard Electric Fan Heater 2000W (RH2000-FH1250)
Get 100% Branded Products Only
7 Days Replacement Guarantee
Double protection against over heating
1000/2000 W Heat Settings
Low noise performance
Compact and elegant design
WARRANTY : 2 Years
V Guard Electric Fan Heater 2000W (RH2000-FH1250)
V-Guard Room Heaters are products of painstaking behavioural research and innovative thinking. Having models in smart sleek designs, with pathbreaking triple protection against overheating and in unmatched dual tone colors, these heaters are the best money can buy.
If you have just purchased a V-guard room heater, congratulations on owning a product that is not just thoughtfully designed, but also the most advanced in its category, without a doubt.
Must For cold Winters, which can get quite harsh sometimes. To make sure you are always ready to take the drop in temperature, V-Guard offers you this room heater/ blower/ heat convector that ensures the heat spreads wide so you do not need to huddle up close to the heater. It offers heat settings of 2000W. Turn the temperature down or up with a simple twist of the knob.
| | | |
| --- | --- | --- |
| Brand | | V-Guard |
| Model | | RH2000 FH 1250 |
| Model No | | RH2000 FH 1250 |
| Generic Name | | Electric Room Heater |
| Manufacturer | | V-Guard |
| Power Mode | | 2 |
| Wattage | | 1000 / 2000 W |
| Voltage | | 230 V AC, 50 Hz |
| Body | | ABS |
| Over Heating Protection | | Yes, Pathbreaking triple protection |
| Warranty | | 2 Years |
| Country of Origin | | India |