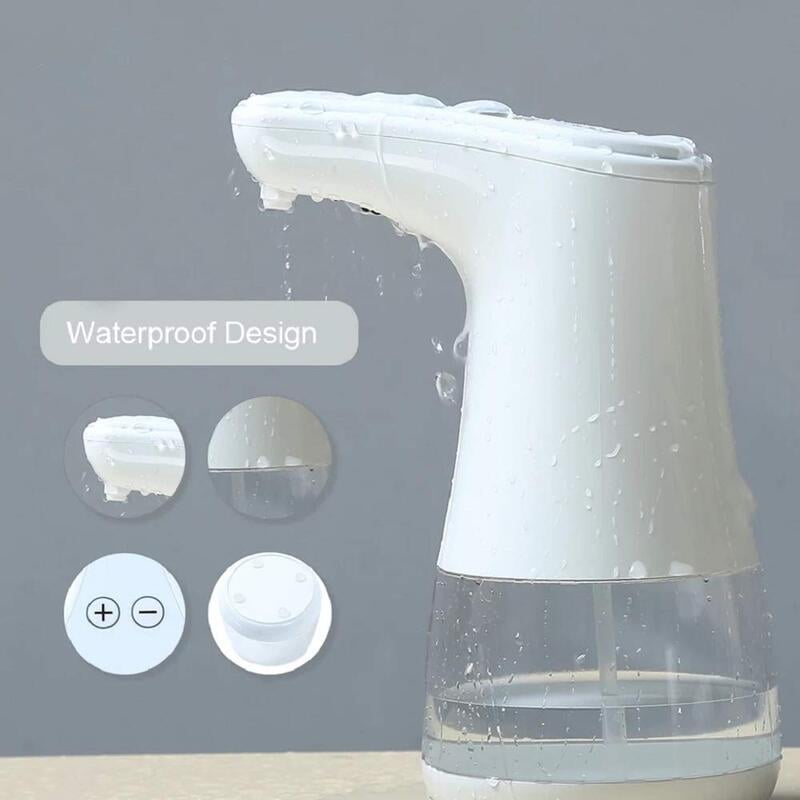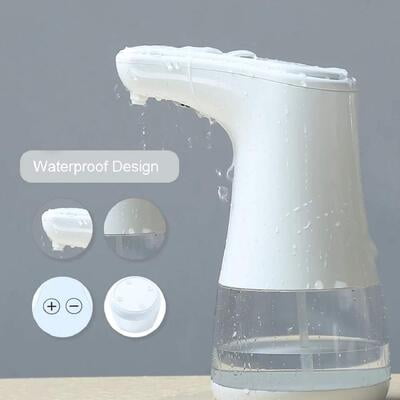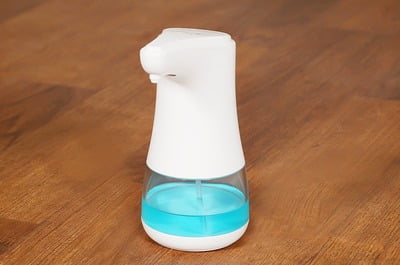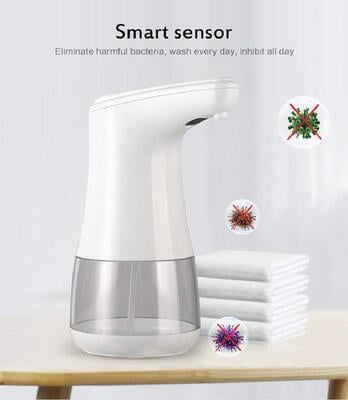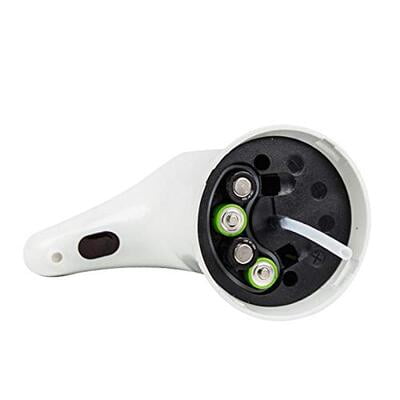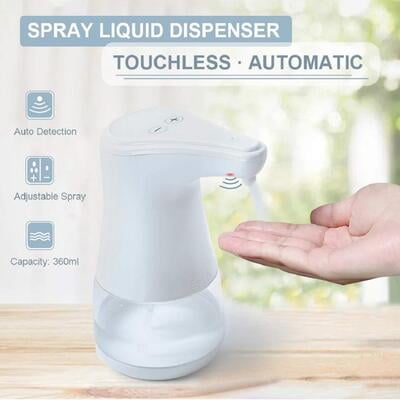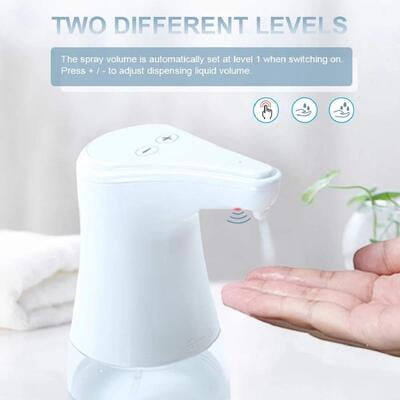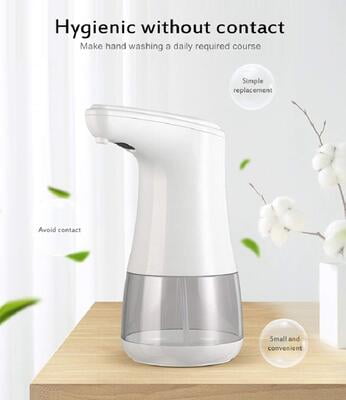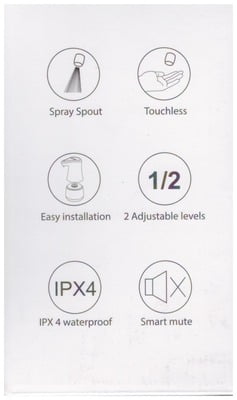 Secure+ Touchless Spray Disinfectant/Sanitizer Dispenser
Touchless Spray Disinfectant/Sanitizer Dispenser
360ML Capacity Size

Infrared Smart Sensor

Install 4Pcs Alkaline Battery

2 Adjustable Levels
Secure+ Touchless Spray Disinfectant/Sanitizer Dispenser
Our programmed sensor touchless splashing sanitizer dispenser will assist you with keeping the exchange of germs from your hands without water, this programmed sanitizer dispenser makes it conceivable of eliminating germs! Inventive structure type, flush free and helpful. No germs spreading, ideal for home or other open spots.
| | | |
| --- | --- | --- |
| | | |
| Automatic soap dispenser | . | Automatic dispenser |
| Press and hold ㊉ for 3 seconds to turn on, press and hold ㊀ for 3 seconds to turn off. There are two sizes of liquid discharge, press ㊉ / ㊀ key to switch freely. Respiration light with induction, red light reminder for low battery. | | Infrared automatic non-contact induction system, the handle is placed at the liquid outlet 2-5cm, the liquid is automatically discharged to avoid contact. Four rubber non-slip bases can be stably placed on the table or on the ground. |
Soap dispenser



.

Four-Cell Battery Installation

1. Turn the machine counterclockwise to turn it on.

2. Install the battery in the direction of the positive and negative poles.

3. Pour in the disinfectant solution.

4. Reach out to the sensor and automatically discharge the solution.

Requires four AA batteries to provide power, which can be used at least 3000 times continuously, and automatically enters the power-saving standby mode when you are not using it. 360ml large-capacity storage alcohol makes your use more assured.
| | | |
| --- | --- | --- |
| | | |
| 0.5s fast liquid discharge, infrared automatic sensor, different from traditional soap dispenser, can be disinfected without contact, keep away from germs, and make your use more assured. | . | You can use it with confidence in your home, restaurant, hospital, beauty salon, school, etc. The main material is ABS environmental protection grade material, which is safer to use. |
| | | |
Touchless Spray Disinfectant Dispenser Information
| | | |
| --- | --- | --- |
| Brand | | Secure+ |
| Capacity | | 360ml |
| Color | | White |
| Model | | YM-206AL |
| Model Name | | Touchless Spray Dispenser |
| Manufacturer | | Taiwan Houseware Co.Ltd. |