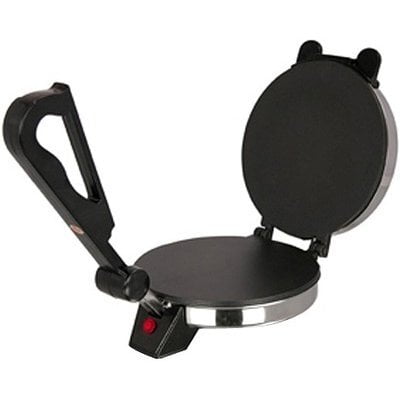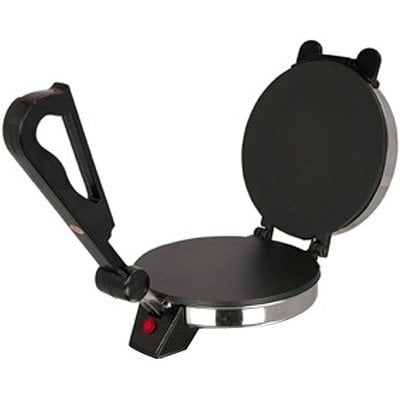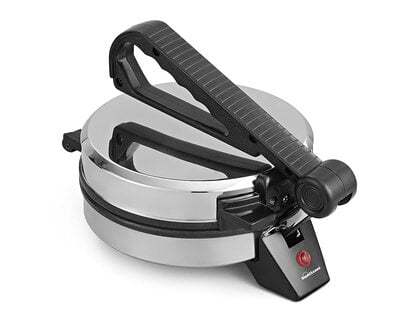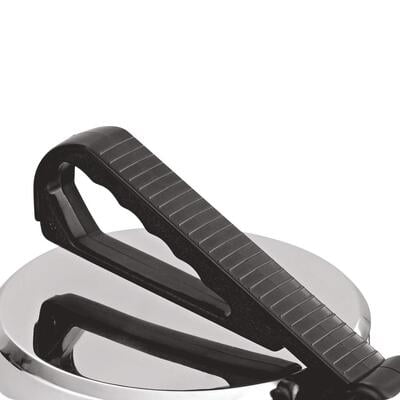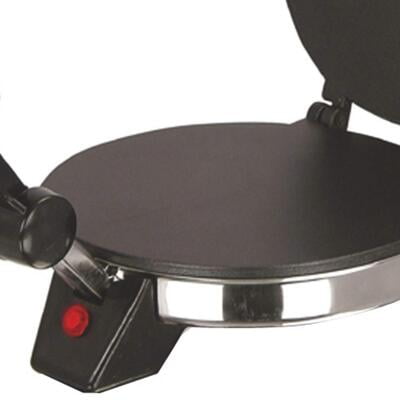 Sunflame RM1 900-Watt Roti Maker (Silver/Black)
Sunflame RM1 900-Watt Roti Maker (Silver/Black)
Uniform heating, Oil free cooking
Food grade non stick coated cooking plate
Warranty: 1 year on product
Power : 230V AC - 900 Watts
Includes: Roti Maker
7 Days Replacement Guarantee
Sunflame RM1 900-Watt Roti Maker (Silver/Black)
SunFlame Roti Maker with unique Quality Most trusted brand in Roti Maker Industry. Stainless steel body,Durable non-stick coating, Molded plug, Bakelite handle, Reliable heating coil, User Friendly handle, Easy clean SS cover, non-
stick costed plate, Equipped with the thermostat for safety, Easy lift handle, power indicator.
Sunflame - The Clear Choice!
Sunflame with its presence in the Indian kitchens for more than three decades has constantly endeavored to give homemakers the latest in technology and making coking a luxurious and pleasurable experience. Our continuous pursuit of the true understanding of customer's needs and necessities have made us constantly innovative. Always exploring the possibility of new designs, technologies, features, and innovations with great stress on R&D, Sunflame has established its leadership in creating better products for its consumers. Our vast network of dealers and service centers across the country ensures unfailing service and support for ultimate satisfaction.