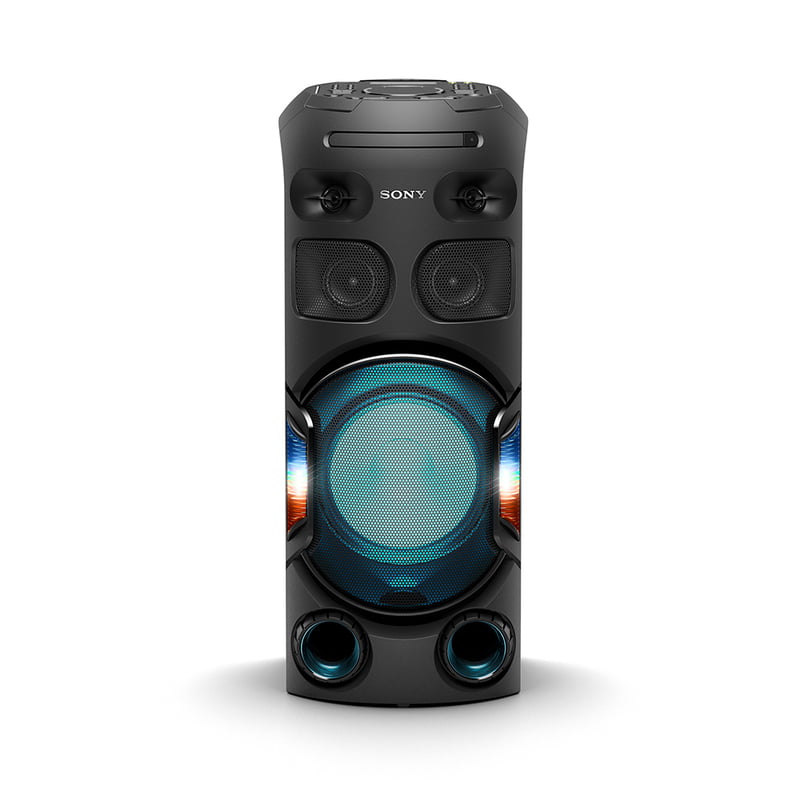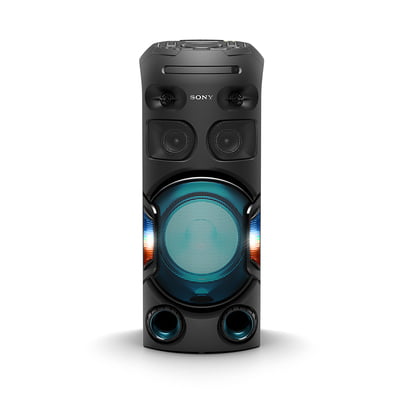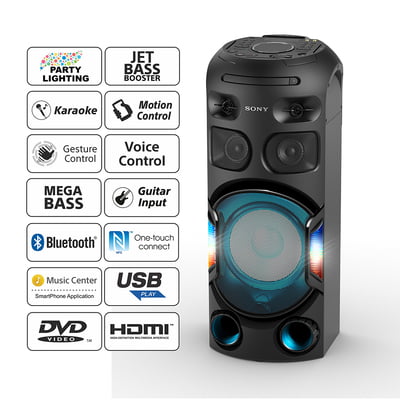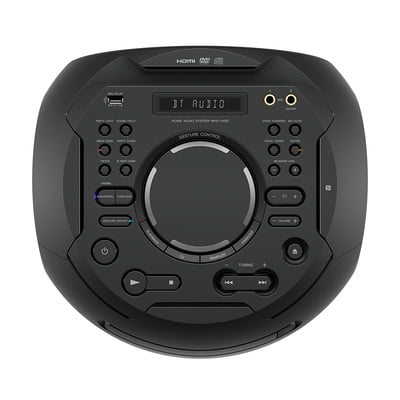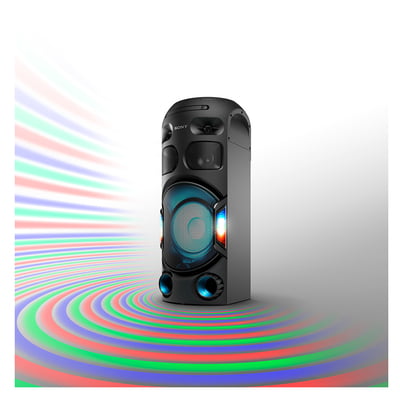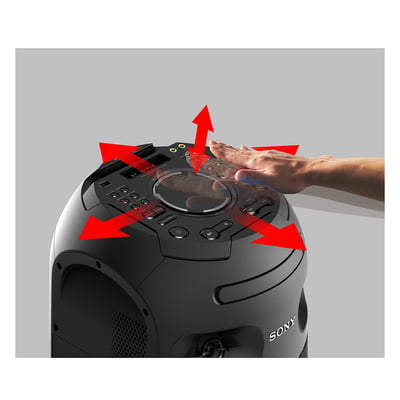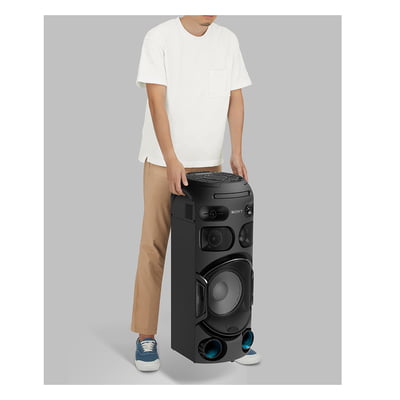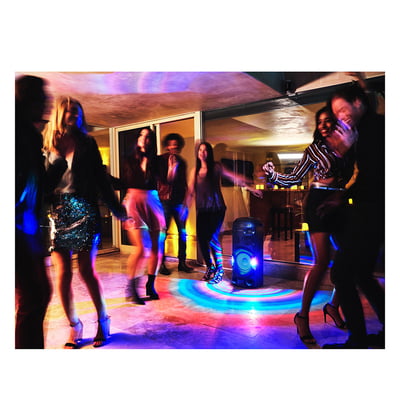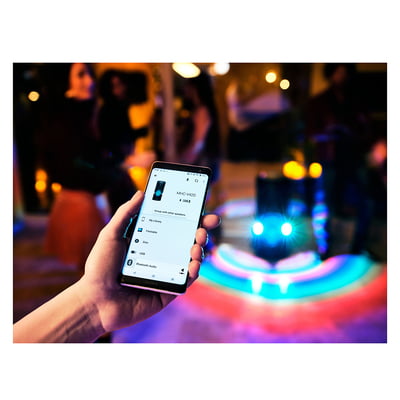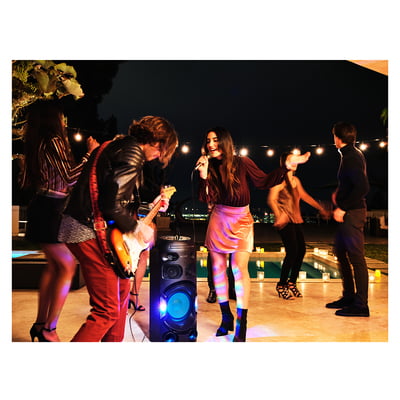 Sony MHC-V42D Party Speaker with Long Distance Bass Sound
Get 100% Branded Products Only
7 Days Replacement Guarantee
Connectivity: Seamless streaming with NFC and Bluetooth
DJ & Party : Be the DJ with Gesture Control, long distance bass sound with Jet Bass booster, Karaoke & Guitar inputs
Lighting: Party Light and Speaker Light for Authentic nightclub
Convenience: Sleep timer, USB REC. Touch keys

1 Year manufacturer warranty



Sony MHC-V42D Party Speaker with Long Distance Bass Sound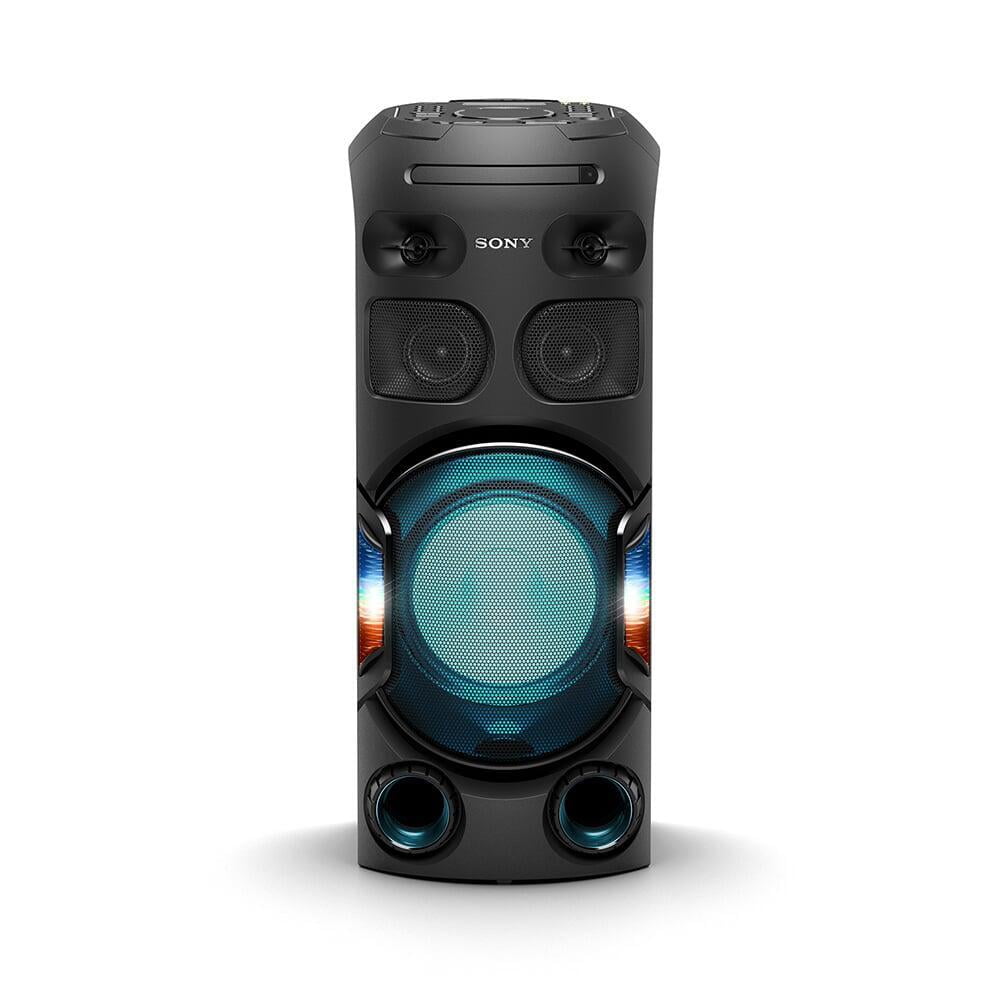 Dillimall Present The Sony MHC-V42D Party Speaker with long distance bass sound.
Spread sound and long distance sound send your beats throughout the party space so everyone enjoys the same great sound. Colourful party lights and speaker lights sync to the beat and you can take turns to DJ with horizontal and vertical gesture control or via your smartphone.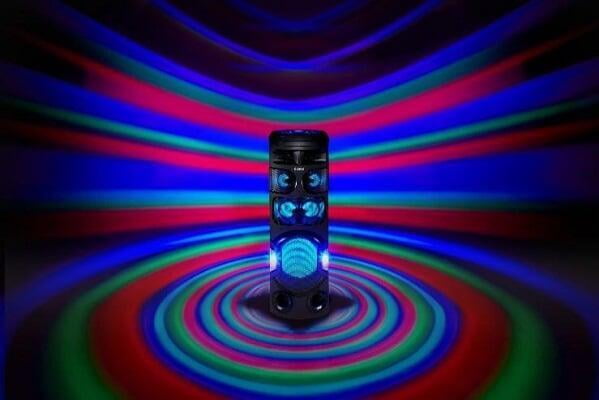 Music is the life of every party and with the Sony MHC V42D Party Speaker, you can add spice to your regular parties with its karaoke and gesture control and party lights that will turn your house into a night club. With its built-in handles, you are enabled to carry it anywhere and its Bluetooth connectivity allows you to control it with ease without having to deal with wires. Simply use NFC one touch and make a Bluetooth connection in an instant and you can also enjoy high-quality Bluetooth Streaming with LDAC.
Rich Sound All-Around
The Sony MHC V42D Party Speaker comes with DSP Technology which creates a perfect festival vibe by flooding your party space with the realistic sound of a music festival and live concert. Its pointed bass reflex channel structure concentrates the airflow of the bass sound, and you are enabled to hear it clearly and feel it physically, no matter how far you are from the speaker. Even if your music files are compressed, the speaker restores them to their digital quality before playing. Its angled tweeters flood the entire floor with the same intensity of the music.
Brighten Your Party
Unleash your inner pop star with the two mic inputs that come with the Sony MHC V42D Party Speaker and ask your friends to join you as well. In fact, you can connect your guitar to one of the inputs and use the guitar amp to tune it to perfection. The party lights and speaker lights enlighten every corner of the room creating a proper disco ambiance in your home. The new gesture control allows you to act like a DJ. You can Skip a track, change from flanger to WAH, turn up the karaoke mic, control the pitch of the mic and music, or turn up the volume with a vertical or horizontal wave of your hand and be the king/queen of the party.
Seamlessly Control Everything
Use the Fiestable app and enable voice control. Give up to 39 commands with your voice from changing track to turning on the light. You can simply tap party light on your Fiestable app and your phone display will mirror the beat of the sound to enhance the party atmosphere. With the Sony Music App, you can control sound settings easily from your phone.
Specification
General
| | | |
| --- | --- | --- |
| Brand | | SONY |
| Model | | MHC-V42D |
| Model No | | MHC-V42D |
| Generic Name | | Party Speaker |
| Manufacturer | | Sony |
| Device Configuration | | Hi-Fi Party Speaker |
| Connectivity | | USB|Bluetooth|Radio|Disc |
| Audio Technology | | DSP |
| Audio Enhancer | | Dsee (Auto) |
| Bass Booster | | Yes |
| Subwoofer Type | | In-Built |
| Wireless Party Chain | | Yes |
| Karaoke Supported | | Yes |
| Radio Frequency Bands | | 87.5-108 MHz/50 kHz |
| Equalizers | | Music Equalizer | Latin Equalizer |
| Compatible OS | | iOS/Android/Windows |
| Power Consumption | | 115 Watts |
| Warranty | | 1 year |
| Country Of Origin | | Japan |