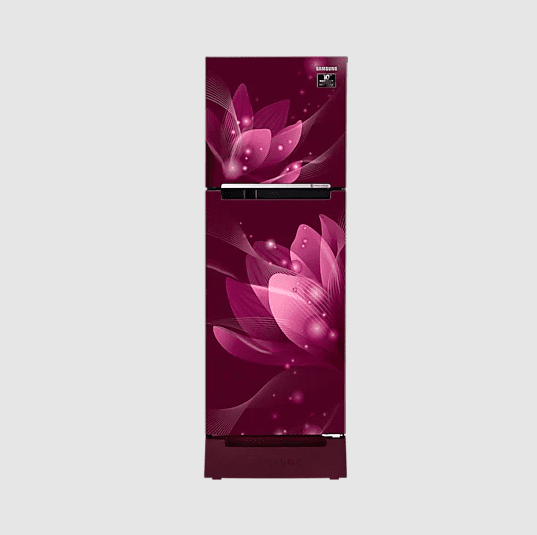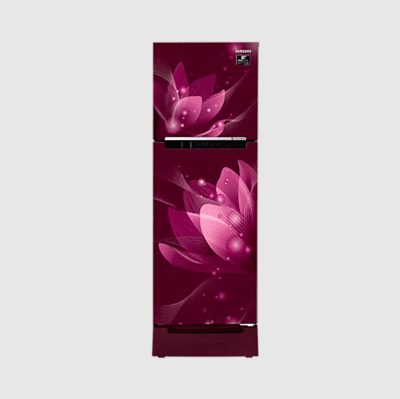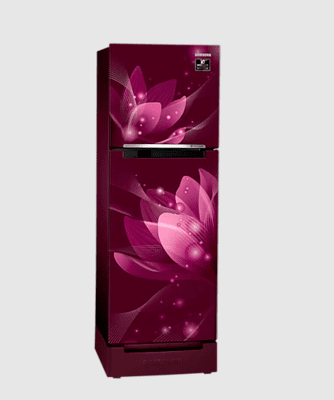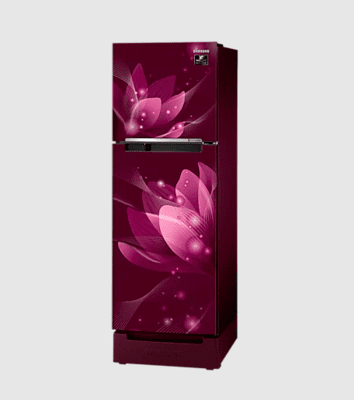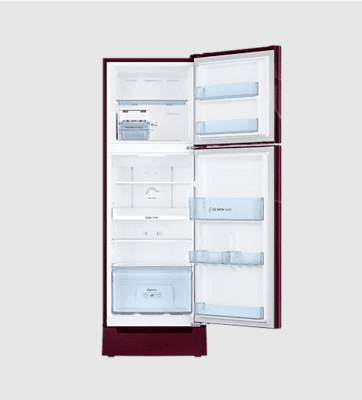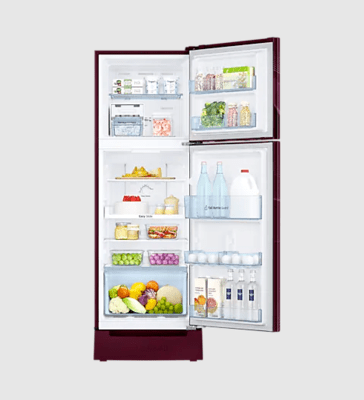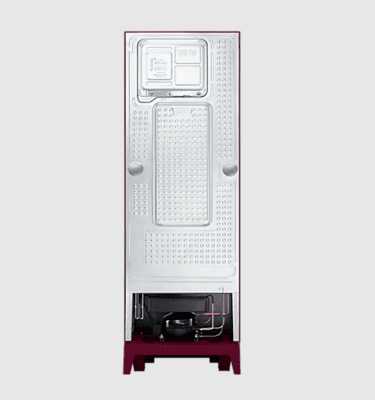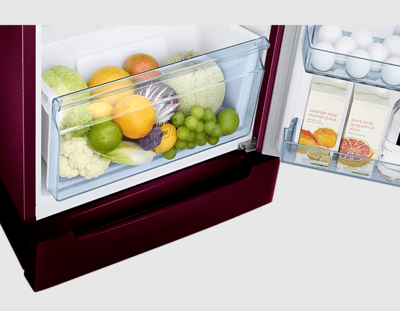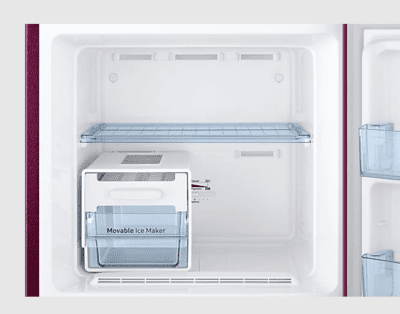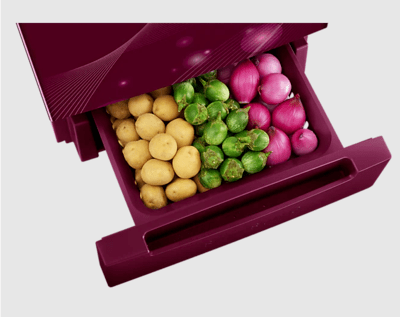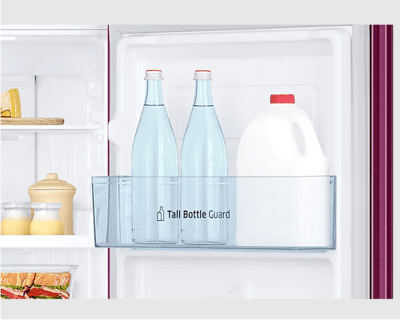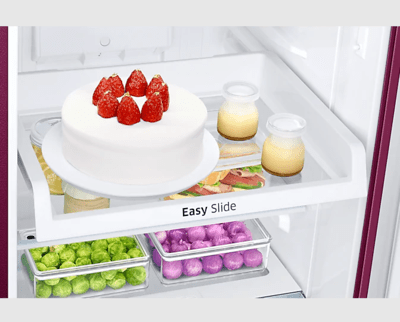 Samsung RT28A3122R8 253 litre Double Door Refrigerator
Key Features

:-
Base Stand Drawer to keep

vegetable.

Works longer with Digital Inverter Technology.



Stabilizer Free Operation.

Evenly Cools all Over.


Warranty : 1 year on Product & 10 years on Compressor.
Samsung RT28A3122R8 253 litre Double Door Refrigerator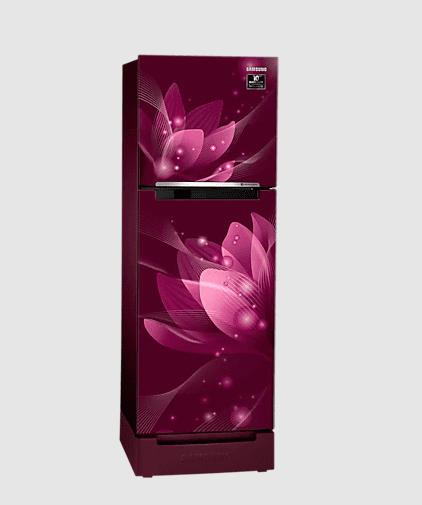 Samsung RT28A3122R8 253 litre Refrigerator

with Base Stand Drawer to keep vegetables at room temperature much more easily. There is a large Base Stand Drawer in the lower part of the refrigerator. It is a convenient place to store all of your food items that don't need cooling, Such as onions and potatoes. And you won't use extra baskets or waste kitchen space.
Samsung RT28A3122R8 Double Door Refrigerator

works longer for less electricity consumption with Digital inverter Technology Enjoy greater energy efficiency, less noise and a long-lasting performance. The

Digital Inverter Compressor

automatically adjusts its speed in response to Cooling demand. So it's quieter, uses up to 50% less power and is certified to work for 21 years, backed up by a 10 years warranty.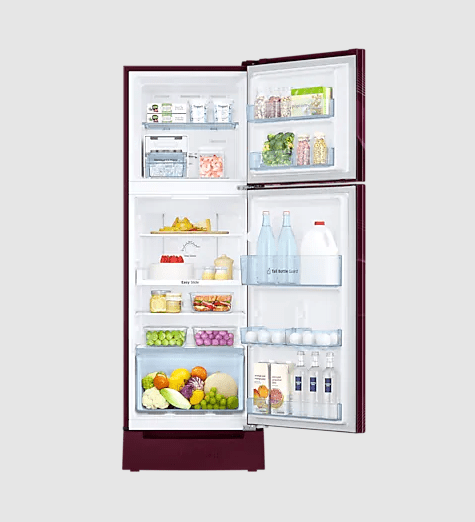 Samsung RT28A3122R8

with All-around cooling make sure that all your food is properly cooled - wherever it is. All-around Cooling system cools each compartment evenly from corner to corner. It continually checks the temperature and circulates cool air through strategically placed vents. So every item of food stays fresher for longer.
Samsung RT28A3122R8 Refrigerator

with stabilizer free operation to protect the refrigerator from power fluctuations. The Stabilizer Free Operation keeps it working steadily and reliably. If the voltage increases too much it automatically cuts the power to prevent electrical damage. The compressor even operates at 50°C. So you don't need a separate stabilizer.
Easily reach food with easy slide shelf it Organize, put in and take out food more easily, so there's no 'dead space'. The Easy Slide Shelf is built on
rolling
hinges and simply slides in and out. It means you can quickly find what you want and easily reach things at the back and in every corner without items getting squashed or broken.

Make sure that you always have plenty of ice to stay cool when it's warm. A simple twist of the Movable Ice Maker is all it takes to dispense a large quantity of ice. But when the seasons change and there's not much need for ice, you can easily remove it and create more space in the freezer.
Optimal Humidity (Moist Fresh Zone)
Preserve the freshness and flavor of fruit and vegetables for longer. The Moist Fresh Zone is a smartly designed drawer that creates the ideal environment for storing
perishable
food. It continually detects and adjusts the moisture level in the drawer to maintain the optimal humidity level.

| | | |
| --- | --- | --- |
| Brand | | Samsung |
| Model | | RT28A3122R8 |
| Model No | | RT28A3122R8 |
| Generic Name | | Refrigerator |
| Manufacturer | | Samsung |
| Capacity | | 253 litre |
| No Frost | | Yes |
| Multi Flow | | Yes |
| Total No. Of Shelf | | 3 EA |
| Easy Slide Shelf | | Yes |
| Shelf Material | | Glass |
| No. Of Door Pocket | | 4 EA |
| Interior LED light | | Yes |
| Ice Maker | | Twist |
| Material of Shelf | | Plastic |
| Number of Shelf (Total) | | 1 EA |
| Number of Door Pocket | | 2 EA |
| Stand Table | | Yes |
| Door Handle | | Recess |
| Energy Star Rating | | 2 Star |
| Warranty | | 1 year on Product & 10 years on Compressor |
| Country Of Origin | | India |