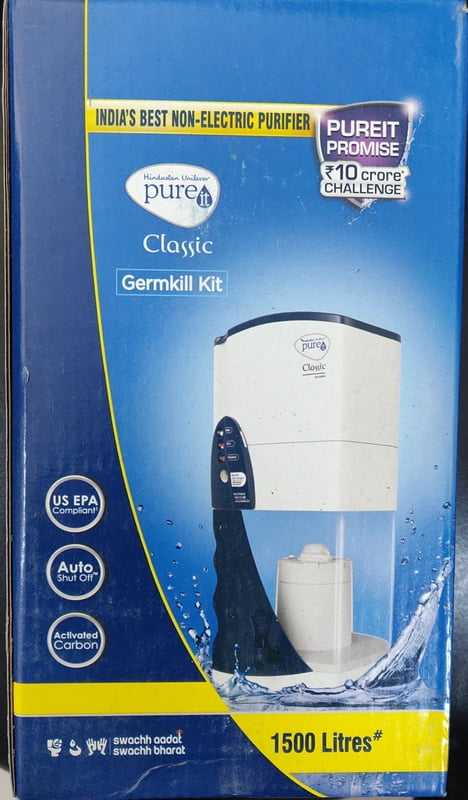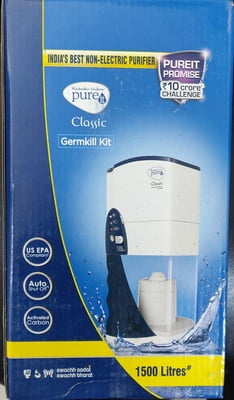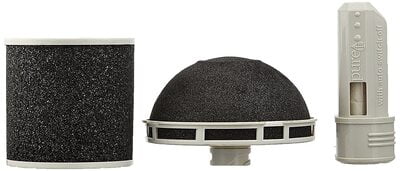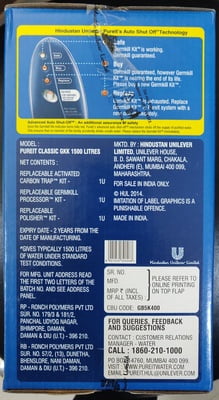 Pureit Germ Kill Kit for 23L Classic and Autofill 1500Ltr
Non-returnable
This is a spare part of water purifier don't consider as complete water filtration system
Suitable for 23L Classic and 23L Classic Autofill Models
Filtration capacity of 1500L
Pure it water purifier comes with advance auto shut off system once the germ kill life indicator turns fully red pureit's advanced auto shut-off mechanism shuts off the supply of purified water.This ensures no member of your family drinks unsafe water.Please replace the germkill immidiately.

Water Purifier Cartridge by HUL Pureit - Ensuring Safer Drinking Water!
Water from the upper tank of your purifier flows into the germ-kill processor which uses a 'sustained release chlorine technology' to kill harmful bacteria and viruses. This classic germ-kill kit comes with an auto switch off indicator and notifies you about the shelf life of the purifier, helping you to change its kit when required. This germ-kill kit for your water purifier comes with a 1500 litre capacity.