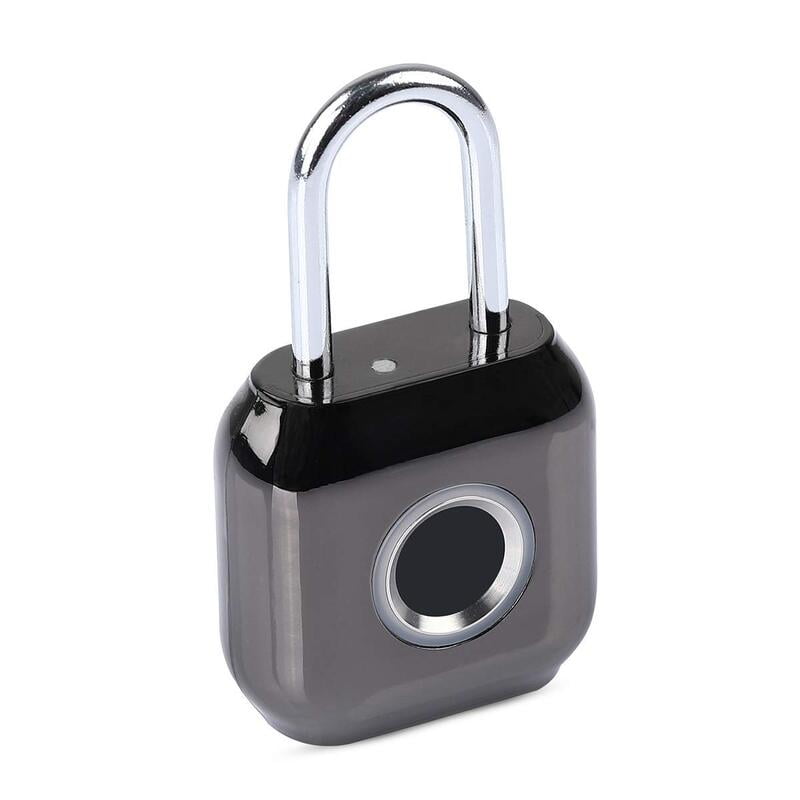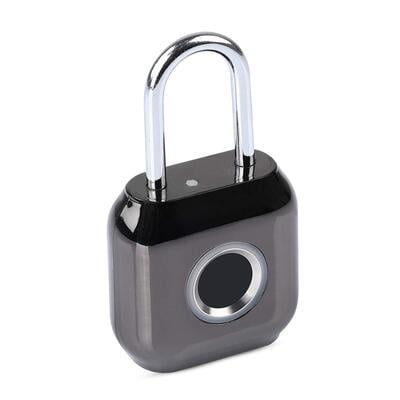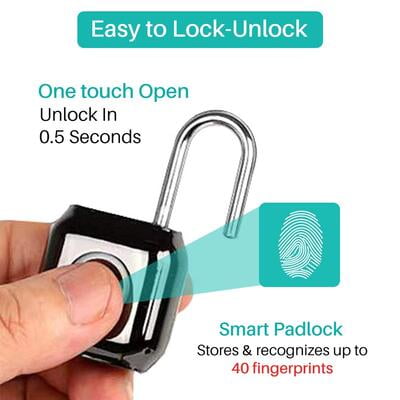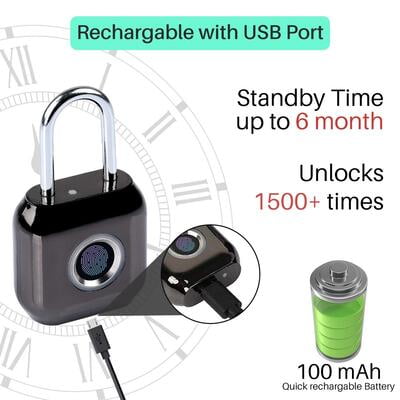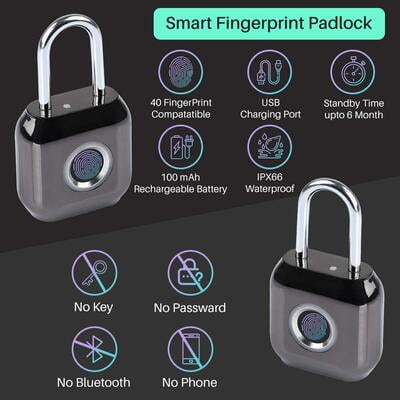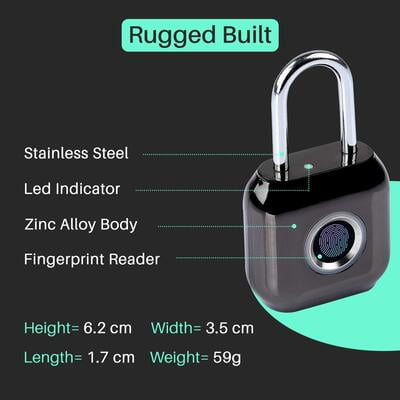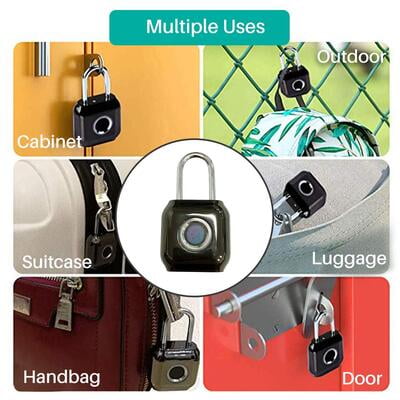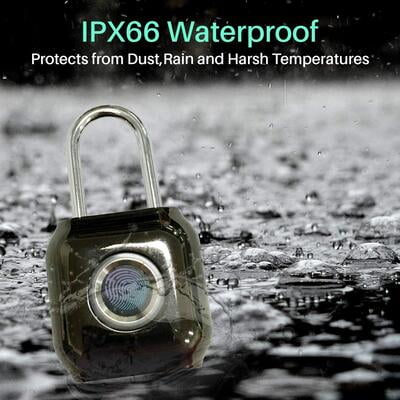 Portronics Fingerprint Padlock Biolock
[STRONG & SMART LOCK]-It is a smart padlock made of rugged zinc alloy with excellent tamper resistance. IP66 weatherproof protects it against dust, rain and harsh temperatures
[CONVENIENT & HASSLEFREE]-Now say goodbye to forgettable password lock combinations and worries about losing keys. It doesn't need to use Bluetooth Mobile or any app at all, your fingerprint is your key
[RECHARGEABLE & SAFE]-This Smart padlock is rechargeable with 100mAh battery which lasts around 6 months on a single full recharge which takes 30 minutes. Up to 1500+ times of locking / unlocking can be done in one charge
[40 FINGERPRINTS CONFIGURABLE]- All your family members/friends who are authorized can lock/unlock it just need to configure their finger-prints on Biolock
[MULTIPLE USES]-It can be used to lock luggage, bags, office or school drawers, gym lockers, closets, fences, garage, helmet locking, and other indoor and outdoor places. It's ideal for gifting too
Smart Fingerprint Padlock
All your relatives/companions who are approved can bolt/open it simply need to arrange their fingerprints on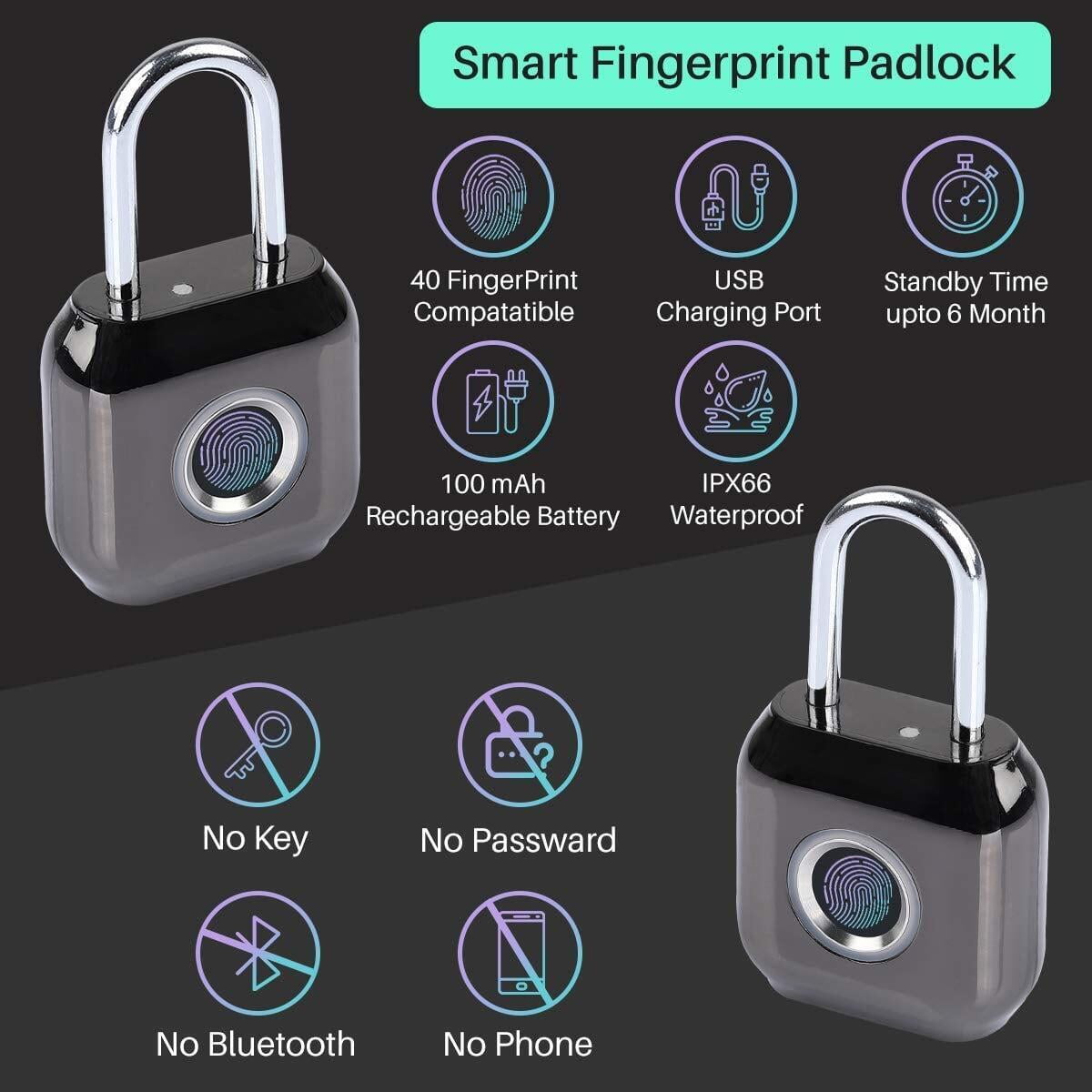 IPX66 Waterproof
IP66 weatherproof protects it against dust, rain and harsh temperatures.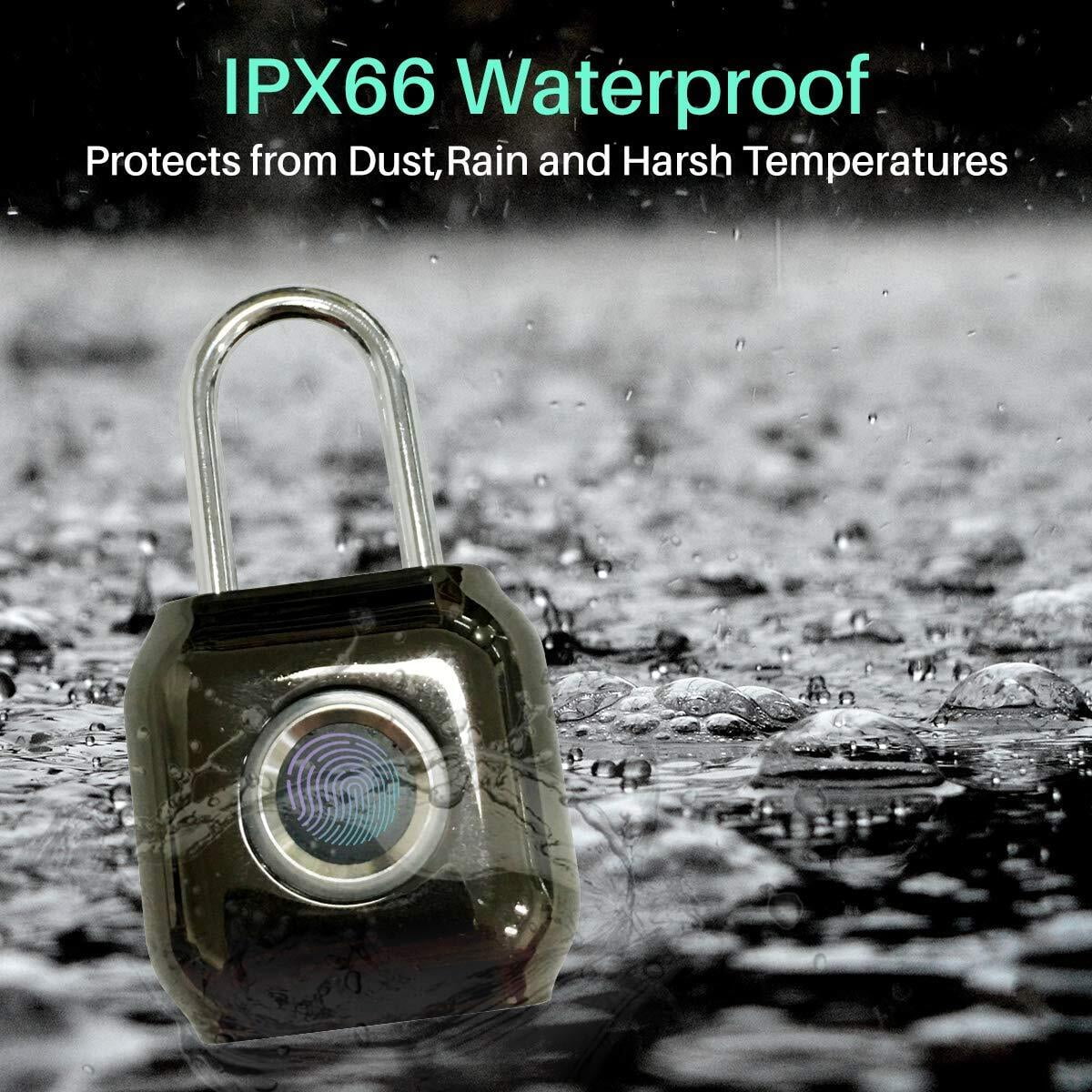 Easy to Lock-Unlock
Now say goodbye to forgettable password lock combinations and worries about losing keys. It doesn't need to use Bluetooth, Mobile or any app at all, your fingerprint is your key.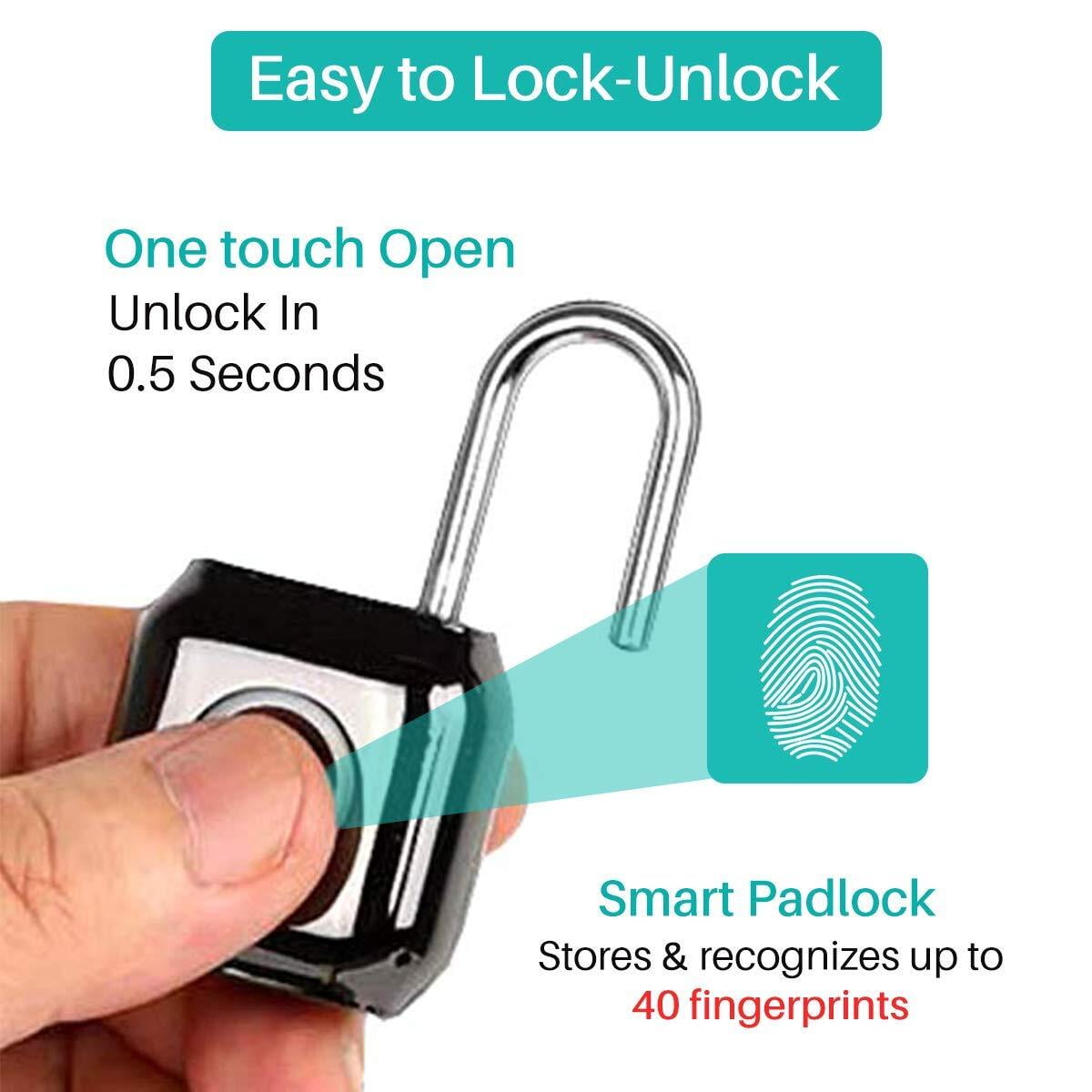 Biolock is a smart padlock made of rugged zinc alloy with excellent tamper resistance.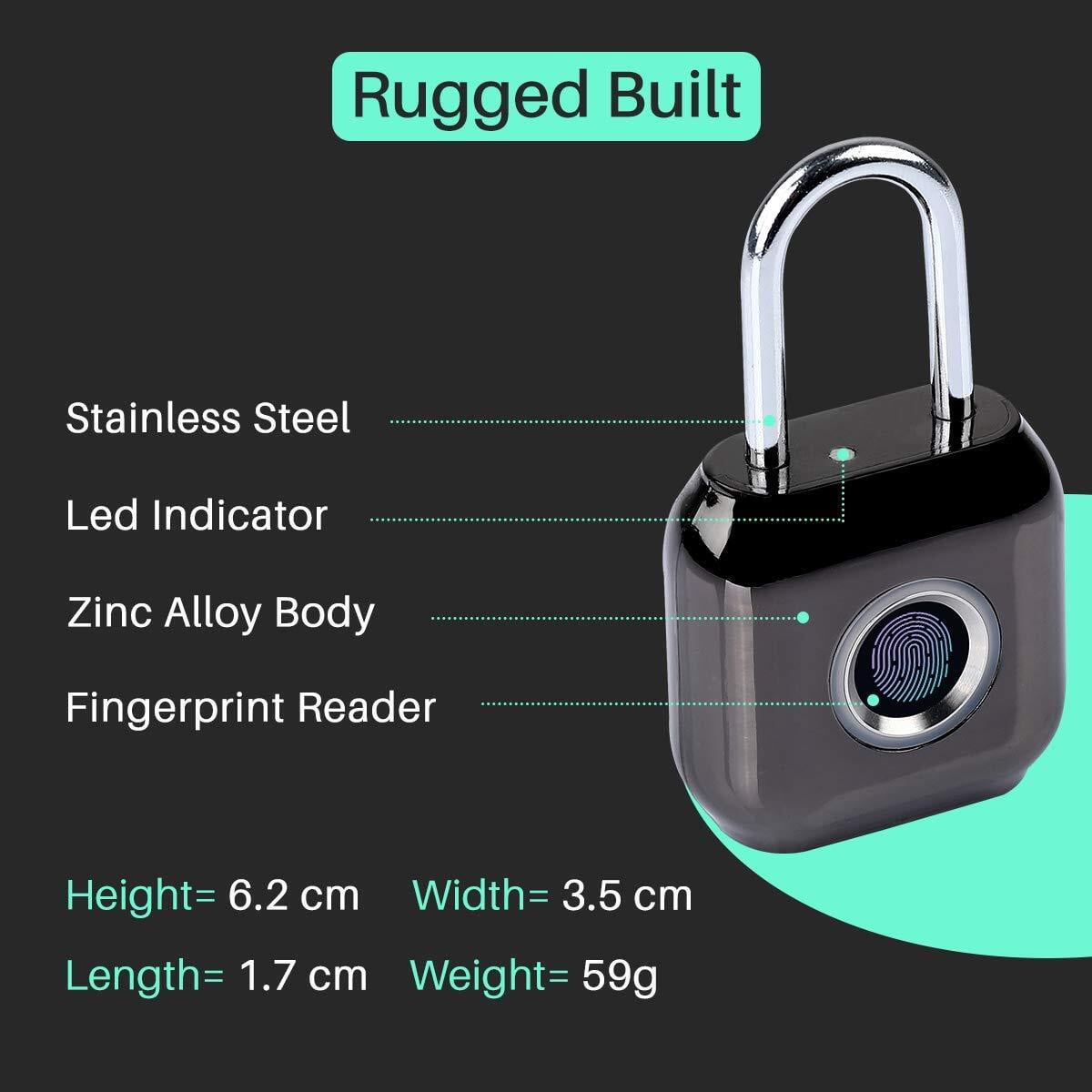 Rechargeable With USB Port
Biolock Smart padlock is rechargeable with 100mAh battery which lasts around 6 months on a single full recharge which takes 30 minutes. Up to 1500+ times of locking / unlocking can be done in one charge. When battery is discharged, Biolock will remain locked until you simply connect to a USB power supply and recharge it using provided charging USB cable and any 5V USB adaptor.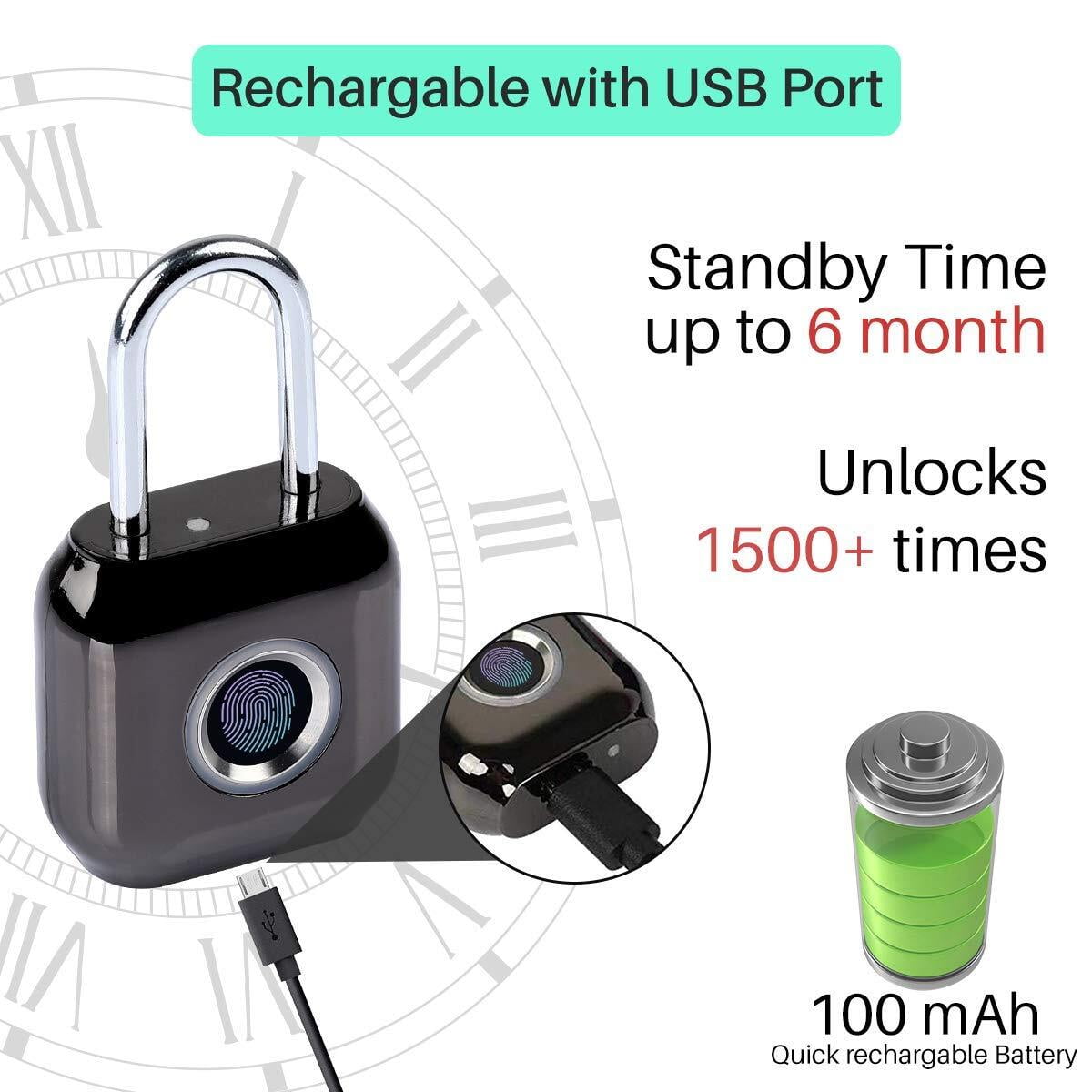 Multiple Uses
It can be used to lock luggage, bags, office or school drawers, gym lockers, closets, fences, garage, helmet locking, and other indoor and outdoor places.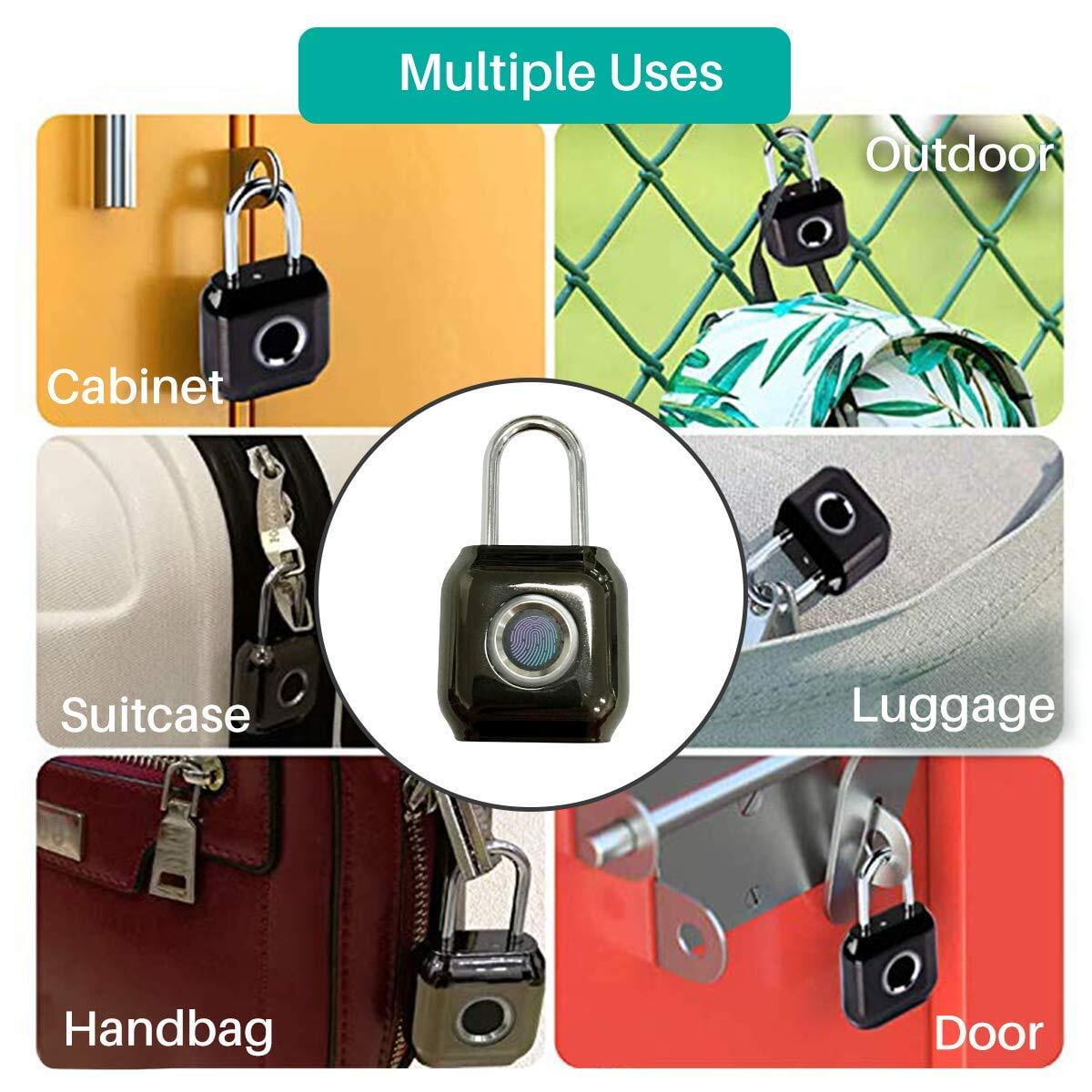 Description
Biolock is a keen lock made of tough zinc combination with astounding alter obstruction. IP66 weatherproof ensures it against residue, downpour and unforgiving temperatures. Presently bid farewell to forgettable secret phrase lock blends and stresses over losing keys. It doesn't have to utilize Bluetooth, Mobile or any application whatsoever, your unique mark is your key. All your relatives/companions who are approved can bolt/open it simply need to design their fingerprints on Biolock.
Biolock Smart latch is battery-powered with 100mAh battery which endures around a half year on a solitary full energize which takes 30 minutes. Up to 1500+ occasions of locking/opening should be possible in one charge. At the point when battery is released, Biolock will remain bolted until you basically interface with a USB power flexibly and energize it utilizing gave charging USB link and any 5V USB connector. : It can be utilized to bolt gear, sacks, office or school drawers, exercise center storage spaces, storerooms, wall, carport, protective cap locking, and other indoor and outside spots. It's optimal for gifting as well. It's lightweight at 59 grams just and accompanies a year bother free guarantee.