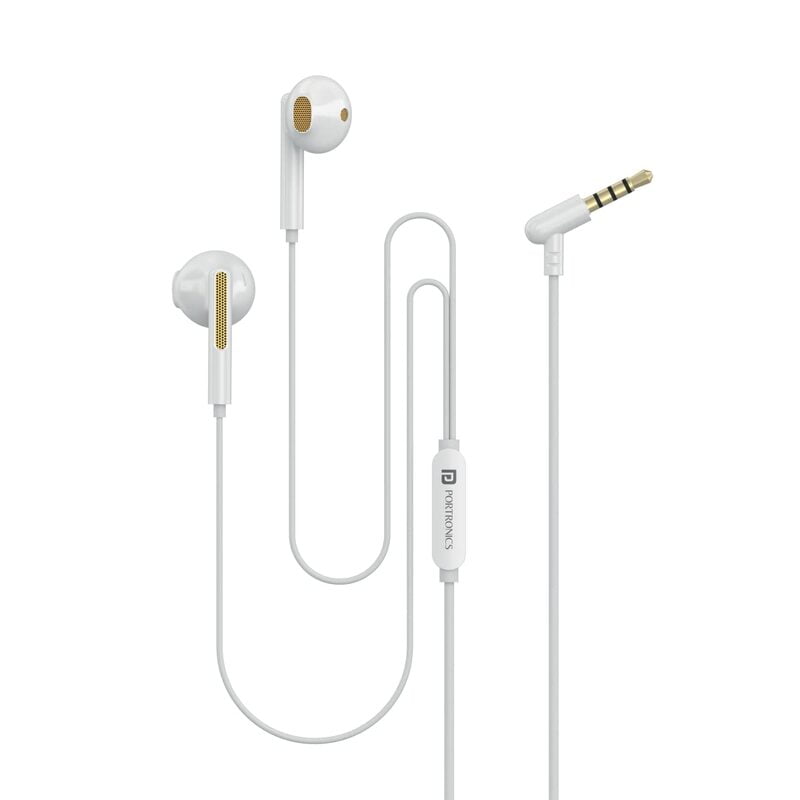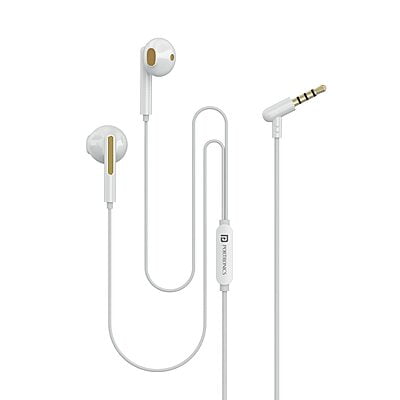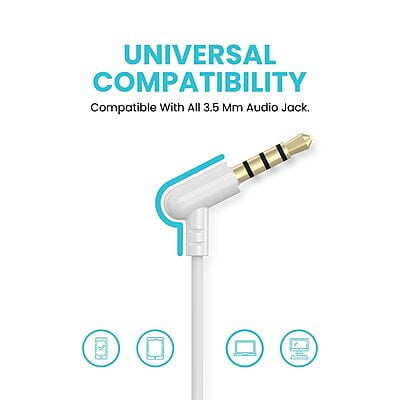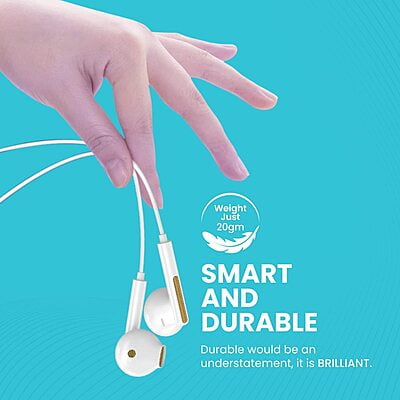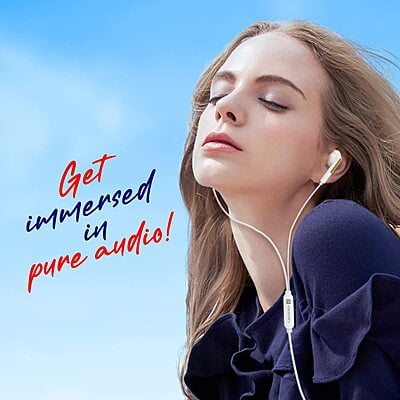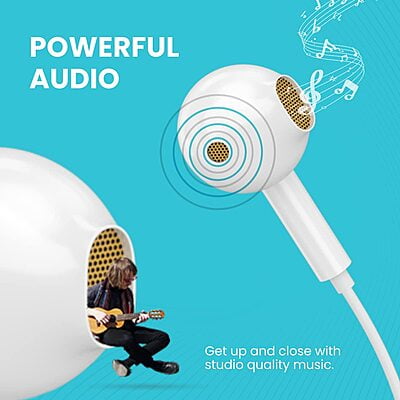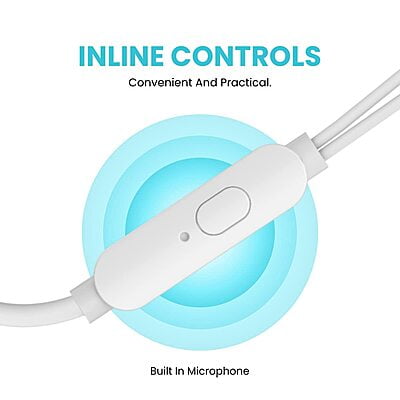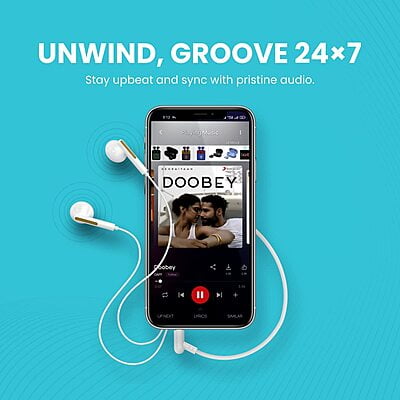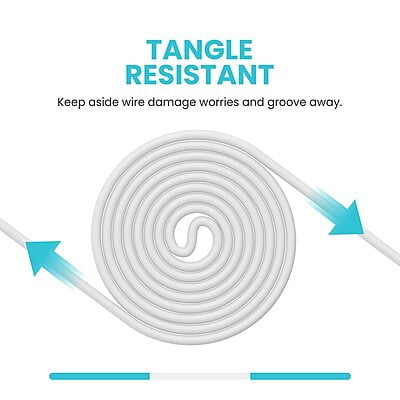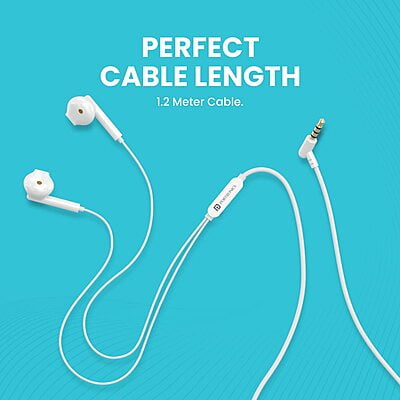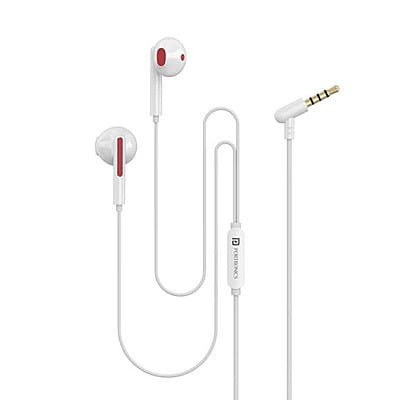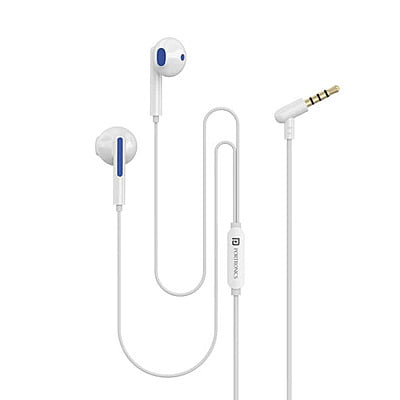 Portronics Earphones Conch 110
Get 100% genuine and authentic products
7 days replacement guarantee
| | | |
| --- | --- | --- |
| Form Factor | | In Ear |
| Material | | Plastic |
| Connectivity technologies | | Wired |
| Age Range (Description) | | Adult |
| Brand | | Portronics |
[Searching FOR THE SLEEKEST and HASSLE FREE IN-EAR EARPHONES] : Wired headphones are not the very number one for the vast majority nowadays, but rather many lean toward the comfort of the in-ear headphone for its past lucidity. Also, on the off chance that it accompanies the ideally helpful remainder, there's no rejecting that wired headphones are the most agreeable ear sets in the association.
[CLEAR AND POWERFUL AUDIO] : We all adoration music distinctly and, surprisingly, while possibly not noisy, lucidity ought not be compromised. The Conch 110 has been set up with the most recent sound tech to improve the experience of listening each time you plug in.
[3.5MM JACK: PLUG INTO YOUR AUDIO DEVICE FOR A LARGER THAN LIFE EXPERIENCE] You will cherish the manner in which your music sounds through Conch 110, an in-ear headphone that sets the norms extremely high for its class of headphones.
[Implicit MICROPHONE KEEPS YOU CONNECTED] : If you are somebody who lives for performing various tasks, then here's your signal, to proceed to get Conch 110! The in-ear headphone considers most extreme inclusion to accept approaching calls and have a bending free discussion, whenever anyplace.
[TANGLE RESISTANT] : Keep your listening bother free with tangle free headphones, which is exceptionally interesting for a wired headphone. This way you can in a real sense keep it anyplace, without stressing over it coming out entrapped.
[Brilliant AND DURABLE] : Made out of TPE plastic, the strength of Conch 110 is obvious yet we believe you should encounter it for yourself! The brilliant sound tech empowered Conch 110 is a powerful ear set that will totally have an impact on the manner in which you pay attention to music.
[WIDE COMPATIBILITY] : If you are searching for an ear set that does everything, then, at that point, Conch 110 will be your best fit. With its general 3.5mm jack you can connect and out of a large number of gadgets and the sound simply remains as splendid!
Portronics Conch 110 in Ear Wired Earphones with Mic, Powerful Audio, 3.5mm Jack, Tangle Resistant 1.2M Cable Length, Wide Compatibility
Have you been watching out for the cutting edge headphone that sets the principles high for in ear headphones? The steady requirement for remote sound sets has most certainly overshadowed the standard wired sets, yet as we advance in the sound sets association, individuals are viewing the wired sets as much more dependable than their replacements. This is where solace has been taking a higher stake alongside strong sound result. The sole motivation behind why the wired sets were denied in any case, being them an over the top issue than comfort. With Conch 110 we have embarked on a mission to change that discernment from the very center. A significantly more solid choice in the huge ocean of wired ear sets, you can depend on its knot safe body and TPE created body that is a declaration to strength over the long haul. You can likewise guarantee that you don't pass up the approaching calls or active calls with the brief activity receiver pre-worked with Conch 110. Make Conch 110 your sound collaborator and change the meaning of tuning in!
| | | |
| --- | --- | --- |
| Product Dimensions | | ‎12 x 8.5 x 2.1 cm; 20 Grams |
| Item model number | | ‎POR-1546 |
| Connectivity technologies | | ‎Wired |
| Special features | | ‎Powerful Audio, Tangle Resistant, Smart & Durable, 3.5mm, Built-In Microphone |
| Other display features | | ‎Personal Computer |
| Audio Jack | | ‎3.5 mm Jack |
| Colour | | ‎Yellow,Blue, Red |
| Manufacturer | | ‎Portronics |
| Country of Origin | | ‎China |
| Item Weight | | ‎20 g |