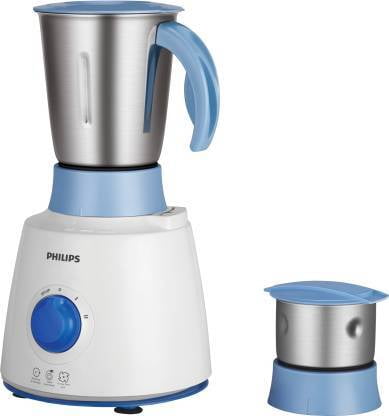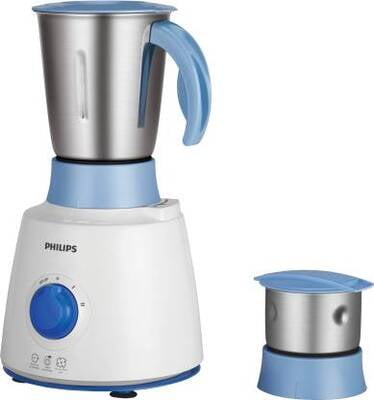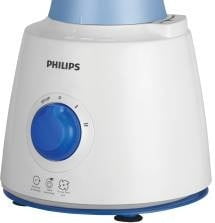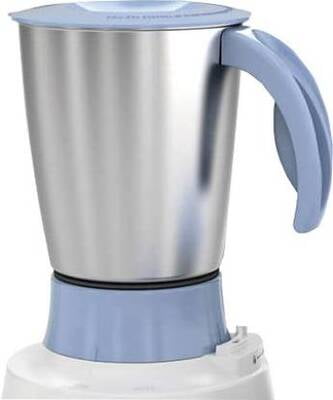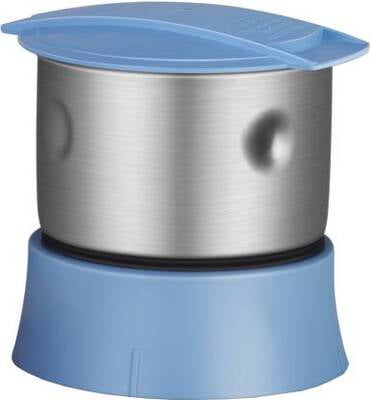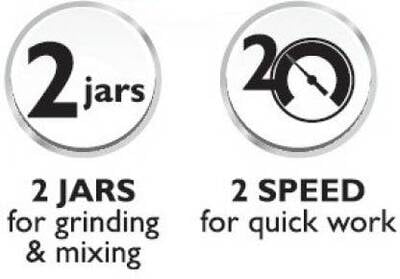 Philips HL7600/04 2 Jar Mixer Grinder
Power: 500 watts; Operating voltage: 220 -230 volts
Warranty: 2 years on product
Do not worry if you experience some burning smell when you run your mixer grinder for the 1st time .This is due to the motor varnish getting heated for the 1st time. The problem should not recur in subsequent uses. If it does, please contact Brand Service Centre
Power: 500 watts; Operating voltage: 220 -230 volts
Warranty: 2 years on product
Do not worry if you experience some burning smell when you run your mixer grinder for the 1st time
PHILIPS MIXER GRINDER 2JAR HL7600/04
Make cooking easy and quick with this Philips Mixer Grinder. It features a compact design, so you can place it anywhere in your kitchen without taking up much space. Also, its 1.3-liter multi-purpose jar allows you to grind and blend almost anything in a jiffy.
Ideal for all your pounding and mixing needs, this Philips Mixer Grinder makes cooking a straightforward and simple assignment. Regardless of whether you need to crush spinach for palak paneer or consistently mix some new tomatoes for salsa, this blender processor does every last bit of it in a jiffy.
| | | |
| --- | --- | --- |
| | | |
| | . | Capacity |
| This Philips mixer has a compact design so you can tuck it away, without taking up much storage space. It has a large switches for ease of use. | | This mixer grinder comes with two jars - a 1.3 liter multipurpose jar and a 0.3 liter chutney jar. |
This mixer grinder consumes 500 watts of power. It is very safe to use, as you do not have to worry about overloading - the auto shut-off feature keeps you from cluttering the jars, thereby avoiding accidental overload. The anti-slip feet has vacuum suction so the appliance stays in one place while in use.
| | | |
| --- | --- | --- |
| Sales Package | | 1 Main Unit |
| Power Required | | 240 |
| Auto Switch Off | | Yes |
| Locking System | | Yes |
| Material | | Stainless Steel |
| Blending | | Yes |
| Chutney Grinding | | Yes |
| Chutney Jar Capacity | | 0.35 L |