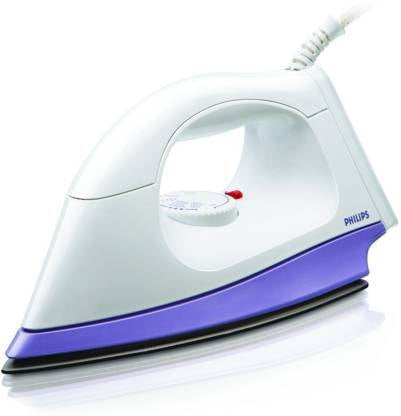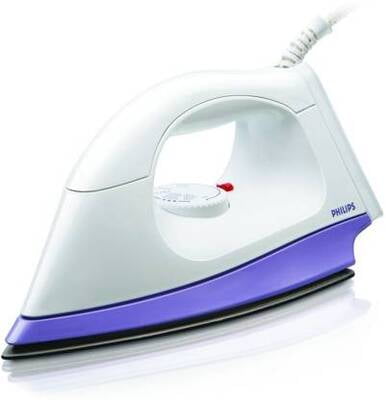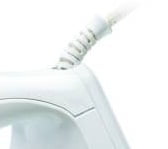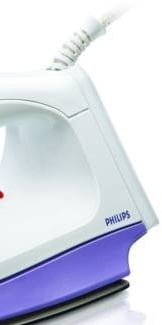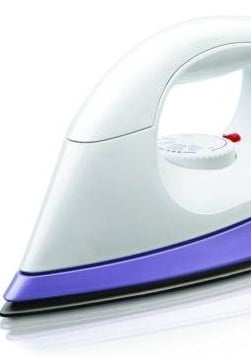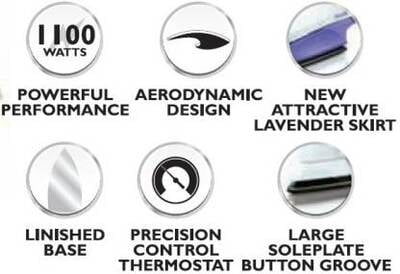 Philips HI108/01 1000 W Dry Iron (White)
Philips HI108/01 1000 W Dry Iron (White)
Get 100% Branded Products Only
7 Days Replacement Guarantee
Dry Iron

Linished Coated Plate

Consumes 1000 Watts

2 years manufacturer warranty

Temperature Control



Philips HI108/01 1000 W Dry Iron (White)
This dry iron from Philips is lightweight which makes it easy to handle when you are ironing your clothes. The iron is designed with a linished soleplate and a non-stick coating that gets rid of all wrinkles from your clothes faster and lets it glide over your clothes smoothly. .
You can easily regulate the temperature of the iron and set it according to the fabric you are going to iron to get the best results. The temperature light indicator helps you know whether the iron has reached the set the right temperature by going off.
The iron has a slim tip that lets you iron the areas around the buttons and other corners that are usually difficult to reach. It also includes button grooves that let the buttons slide around the base without obstructing your movement.
The iron has a textured handle that allows you to hold it with a comfortable grip, preventing your hand from slipping while you are ironing.
Easy Cord Storage You can easily wrap the cord of the iron around the heel rest once you are done with ironing your clothes.
Specification
General
| | | |
| --- | --- | --- |
| Brand | | Philips |
| Model | | HI108/01 |
| Type | | Dry |
| Color | | White |
| Part Number | | HI108/01 |
| Soleplate type | | Linished Coated |
| Temperature Control | | Yes |
| Other Comfort Features | | Temperature light-indicator, Reaching tricky areas: Button groove, Comfortable handle |
| Indicator Light | | Yes |
| Cord length | | 1.7 m |
| Power Consumption | | 1000 W |
| Power Input | | 240 V |
| Warranty | | 2 Years |
| Country Of Origin | | India |
Dimensions
| | | |
| --- | --- | --- |
| Height | | 12 cm |
| Width | | 11 cm |
| Depth | | 26 cm |
| Weight | | 0.9 kg |