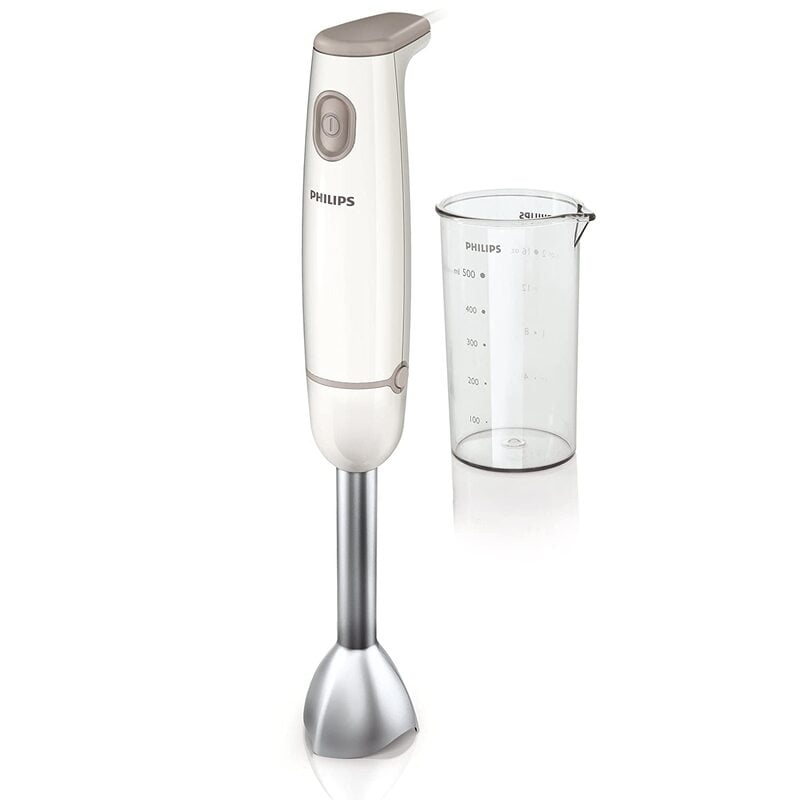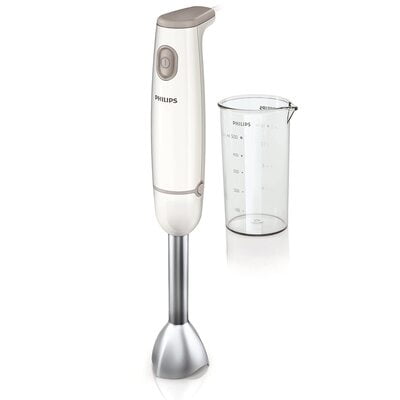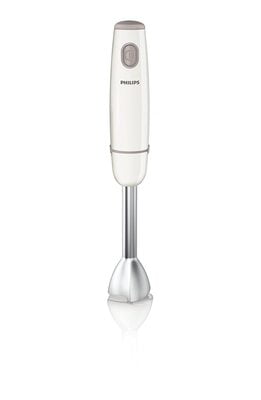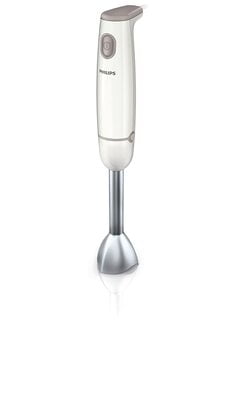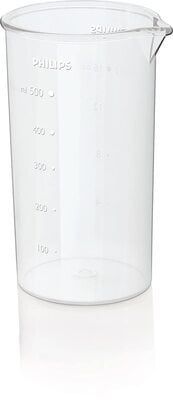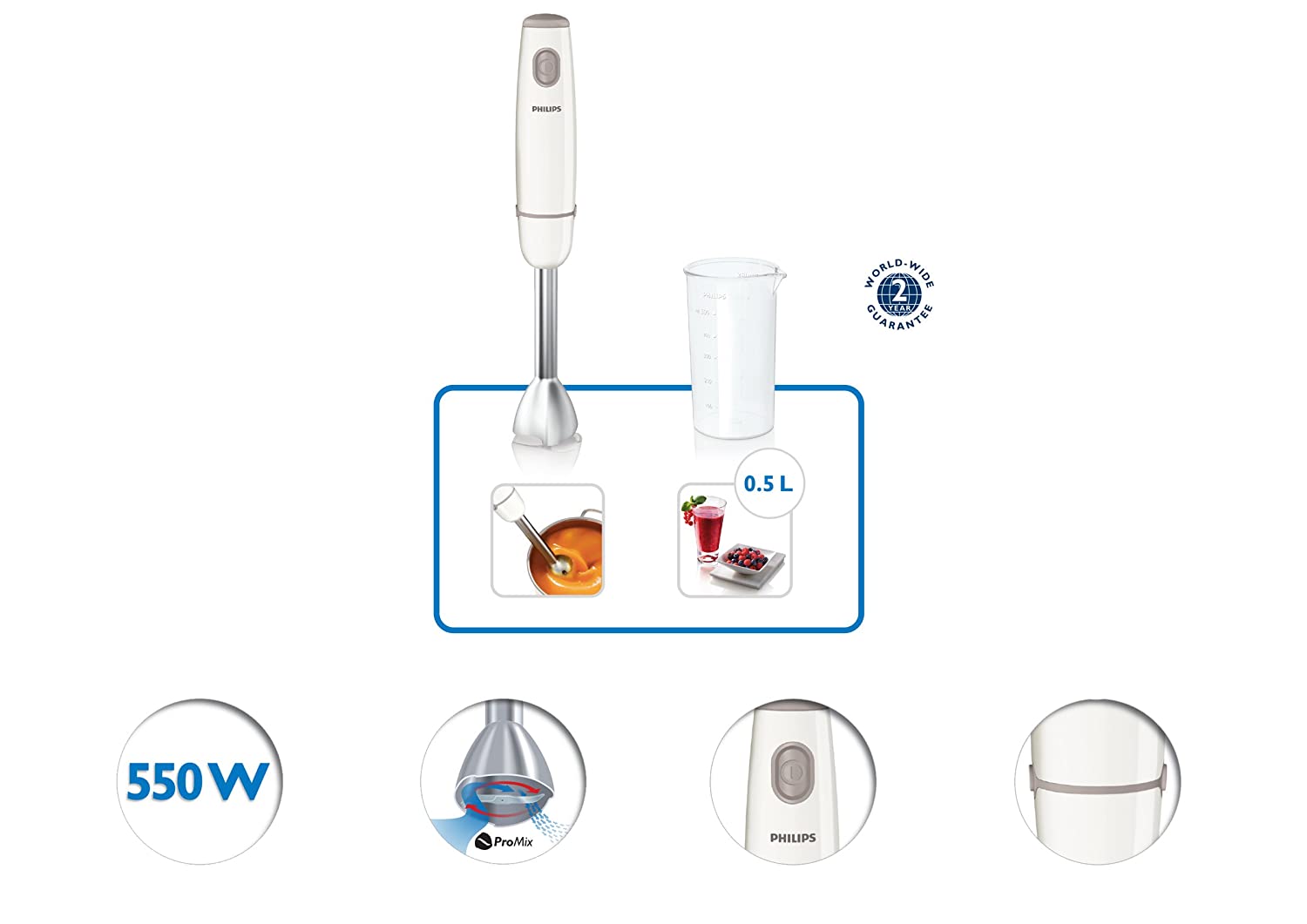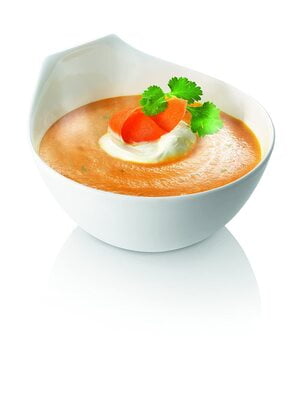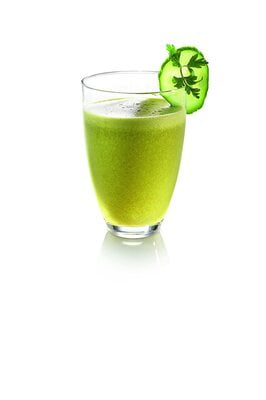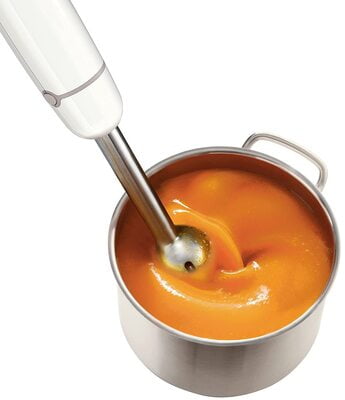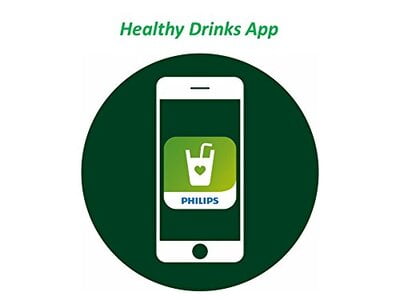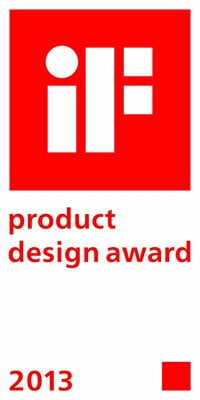 Philips Daily Collection HR1604 550-Watt Steel Rod Hand Blender (White)
Get 100% genuine and authentic product
7 Days replacement guarantee
| | |
| --- | --- |
| Colour | White |
| Material | Plastic |
| Brand | PHILIPS |
| Voltage | 220 Volts |
| Item Dimensions LxWxH | 11 x 11 x 42 Centimeters |
| Wattage | 550 Watts |
| Item Weight | 2.38 Pounds |
| Blade Material | Stainless Steel, Alloy Steel |
| Is Dishwasher Safe | No |
About this item
Power: 550 watts; Operating voltage: 220-240 volts
Includes: Hand blender and 0.5-litre beaker
Warranty: 2 years on product
Patented ProMix blending technology for best results
Material Bar: Metal
Triangular shape for optimal flow and blending performance
2-button release system to easily remove the blending bar
Single switch and slim-grip to fit any hand
Material Housing: PP and rubber
Material Beaker: SAN
Material Blade: Stainless steel
Power: 550 watts; Operating voltage: 220-240 volts
Includes: Hand blender and 0.5-litre beaker
Warranty: 2 years on product
Patented ProMix blending technology for best results
Material Bar: Metal
Triangular shape for optimal flow and blending performance
2-button release system to easily remove the blending bar
Single switch and slim-grip to fit any hand
Material Housing: PP and rubber
Material Beaker: SAN
Material Blade: Stainless steel
Philips Daily Collection HR1604 550-Watt Steel Rod Hand Blender
Healthy homemade food made easy.
For perfectly blended soups, purees and shakes.
The Philips Daily Collection Hand blender combines 550 Watt power with a uniquely designed blending foot. Giving a wonderfully smooth result for soups, purees and shakes. Preparing healthy food has never been so easy!
Specifications
Accessories: Beaker: 0.5 L
Design Specifications:
- Color(s): White
- Material Bar: Metal
- Material Housing: PP and rubber
- Material Beaker: SAN
- Material Blade: Stainless steel
General Specifications:

- Detachable Shaft: With 2 buttons
- Speed setting: 1
Technical Specifications:
- Frequency: 50/60 Hz
- Power: 550 W
- Voltage: 220V-240 V
Features
2
-Button Release System
With the 2-button release system of the Philips Hand Blender, it is easy to remove the blending bar for easy cleaning.
Single Switch
Single switch for easy use.
Slim-Grip
The Daily Collection Hand Blender has a slim-grip to fit any hand.
Strong 550 W Motor
Strong 550 W motor for the toughest ingredients.
ProMix Blending Technology
Developed together with the prestigious Stuttgart University, Philips ProMix is a unique, advanced technology that uses a specific triangular shape to create optimal food flow and maximum performance for faster and more consistent blending.