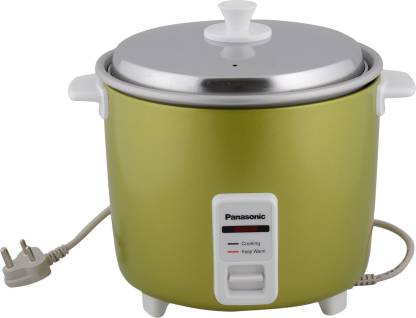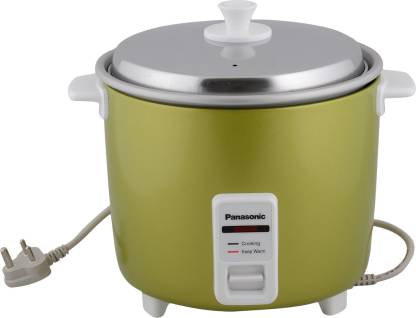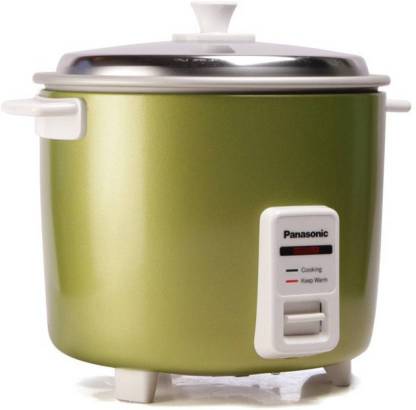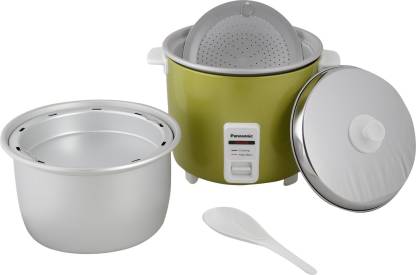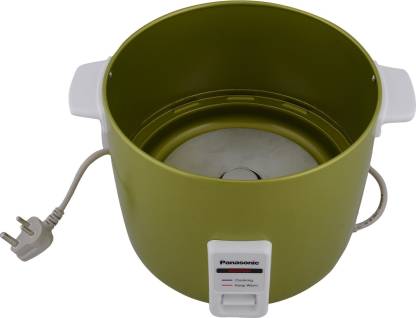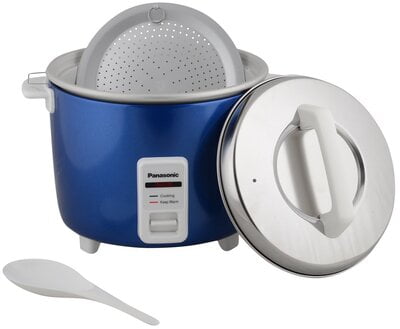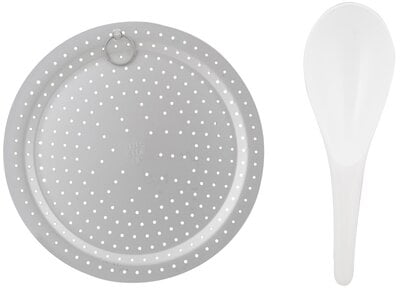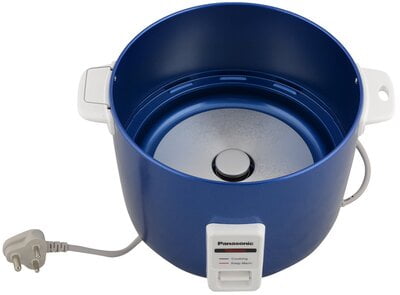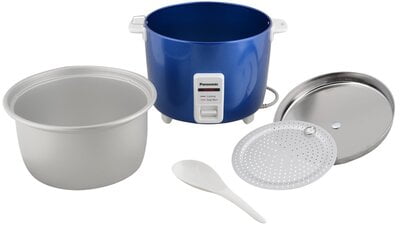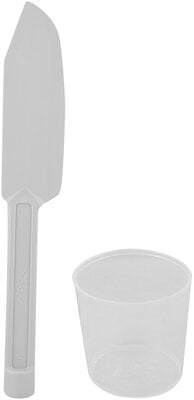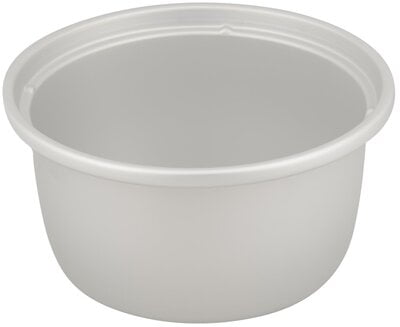 Panasonic SR-WA22H (E) 750-Watt Automatic Cooker
Get 100% Branded Products Only,
7 Days Replacement Guarantee
Automatic Cooking

Capacity: 2.2 / 5.4 L

Keeps food warm upto 5 Hours

Anodized Aluminum Pan

Comes with Cooking Plate

Warranty: 2 years on product and 5 years on heater
Power: 750 watts; Operating voltage: 220-240 volts
Panasonic SR-WA22H (E) Rice Cooker
Panasonic SR-WA22H (E) 750-Watt Automatic Cooker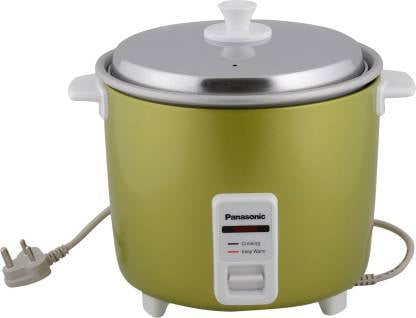 Dillimall Present Panasonic SR-WA22H (E) Automatic Rice cooker comes with 750 Watts power consumption, 220-240 volts Operating voltage, It's comes with cooking plate and Anodized Aluminum Pan. Keeps food warm upto 5 Hours with 2.2 / 5.4 L Capacity. Panasonic presents rice cooker made of metal in apple green colour. This cooker is of 2.2 / 5.4 litres in capacity and keep away from corrosive liquids.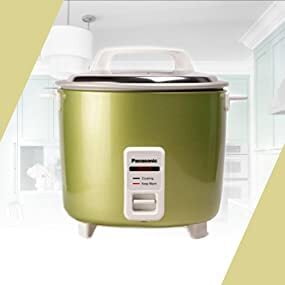 Panasonic Automatic Cooker
The Panasonic rice cooker has a sturdy make and elegant design which adds to the look of your kitchen. It comes with high quality anodized aluminium cooking pan, cooking plate, measuring cup and one scoop.
Auto Cooking

Convenient Bridge Handle

Auto Cut-off

Scoop & Cooking Plate

High Quality Anodized Aluminium Pan


2.2 Liters/1.25 Kg Rice




ROHS Compliant Material

The Panasonic Electric Cooker has a good capacity of 2.2 liter which is ideal for a family of 4-5, or any small house party. Cook the delicious food for family guest and make them happy. You can cook up to 1.25 Kg of rice at a time in this Cooker.




The body of the cooker is made of premium quality CRCA, food-grade material and the lid is made of tough stainless steel. The cooking pan of cooker is made of anodized aluminium which is extremely durable. This is a ROHS compliant product.




Convenient Lid & Handles




This cooker comes with super quality convenient lid.

These two handles are heat resistant which protects your hands from getting burnt.