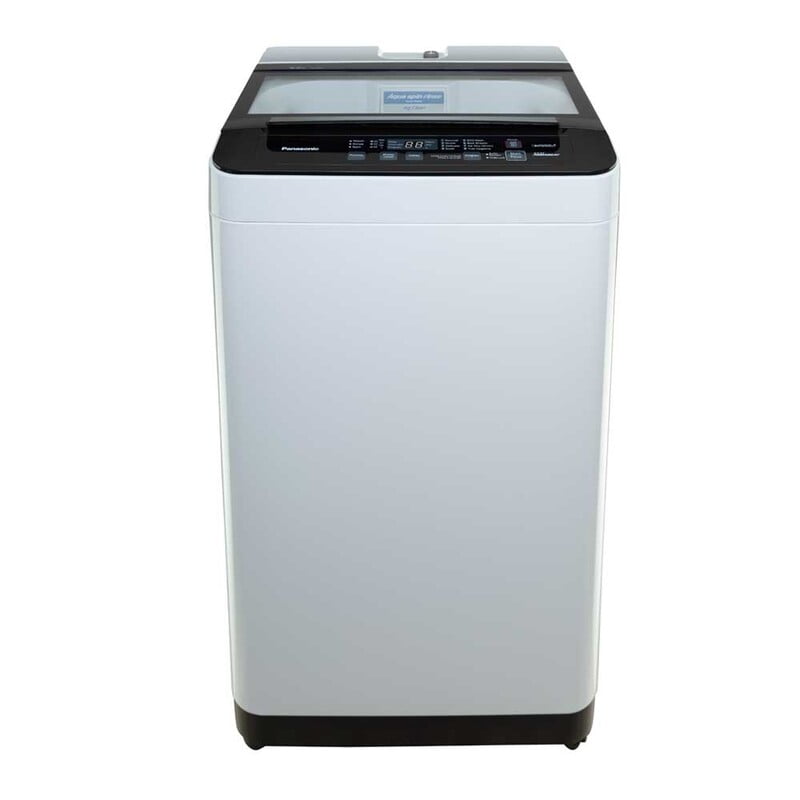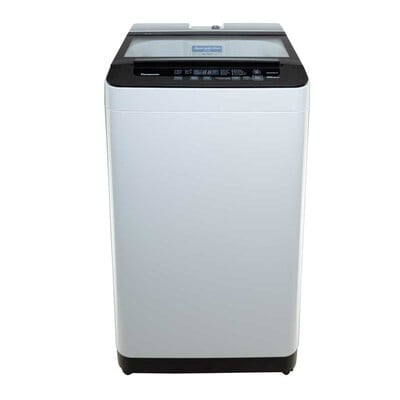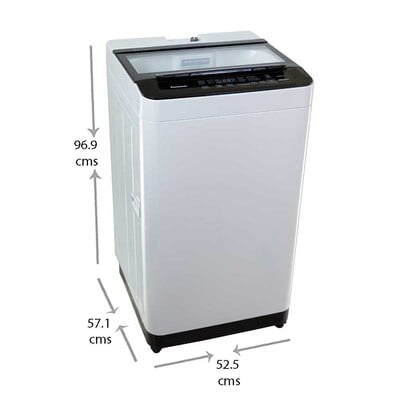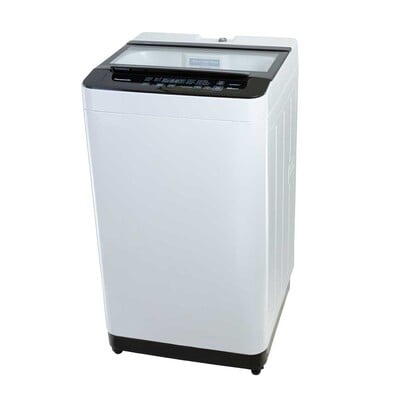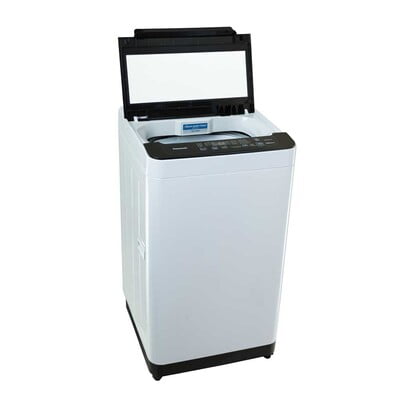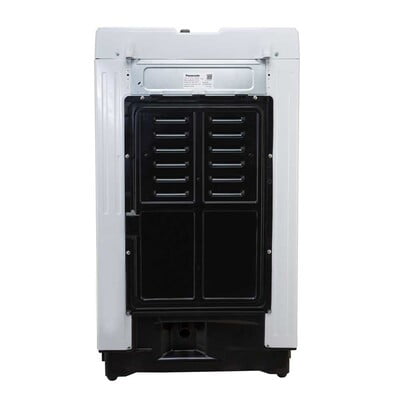 Panasonic 6.5 Kg Top Loaded Fully Automatic Washing Machine, NA-F65L9HRB
Get 100% Branded Products Only
7 Days Replacement Guarantee
Superb Washing Performance With Active Foam System
5 Star Rating From BEE-Energy Saving
Aqua Spin Rinse
Auto Restart
Sazanami Drum
Panasonic 6.5 Kg Top Loaded Fully Automatic
Washing Machine, NA-F65L9HRB
This Panasonic 6.5kg Top loded fully NA-F65L9HRB automatic washing machine comes with Superb Washing performance with Active Foam system, 5 Star Rating From BEE-Energy Saving, Aqua Spin Rinse, Auto Restart and Sazanami Drum.
Active Foam System
Superb wash with fine foam. Better usability with detergent & softener drawer. The ActiveFoam System creates fine, high density foam before the washing cycle starts. Fine foam lifts, separates and removes dirt from deep within fibers.
Aqua Spin Rinse
For the first rinse, a powerful shower over a wide area effectively washes away foam to ensure through rinsing without leaving any dirt/detergent residue. Compared to the conventional way of rinsing by soaking, this achieves water saving of up to 28%.

Energy & Water Saving
5 Star grade for energy label from BEE. Water Reuse Course- Final rinsing water for next washing cycle. Enables 23% water saving.
Aqua Tide Pulsator
Powerful scrub wash effect with Aqua Tide Pulsator. It has 6 wings that create a powerful vertical water flow in the tub. This intense wave of water repeatedly moves cloths up and down for a scrub wash effect that removes stubborn stains. Along with the hot water, the effect of strong water flow multiplies, thus resulting in the effective removal of stains.
Auto Restart
Machine automatically starts after a power cut. Once the power comes back, the machine goes back to the two minutes of its wash course before the power cut happened, instead of starting the course all over again. This feature helps you to save your time as well as the washing machine's energy.
Sazanami Drum
Sazanami drum is ideally designed with dimple- shaped jets which effectively remove dirt and dust particles from dirty clothes, and still is gentle on them. This specific design means a better high spin and dry cleaning & also avoids the clothes being caught and damaged in the drum.
AQUABEAT Wash
This feature uses different levels of water force to clean stubborn stains.
Specification
General
| | | |
| --- | --- | --- |
| Brand | | Panasonic |
| Model | | NA-F65L9HRB |
| Generic Name | | Washing Machine |
| Manufacturer | | Panasonic India |
| Capacity | | 6.5 Kg |
| Washing Machine Type | | Top |
| Indicators | | Alarm, Water Level, Task Completion Indicator |
| Control Type | | Button |
| Max. Spin Speed | | 720 RPM |
| Lint Filter | | Yes |
| No. Of Wash Programs | | 8 |
| Wash Method | | Fully Automatic |
| No. Of Dispensers | | 1 |
| Drum Type | | Steel Drum |
| Automatic Water Control | | Yes |
| Child Lock | | Yes |
| Rust Proof | | Yes |
| Water Consumption | | 99 Litres |
| Power Consumption | | 107 Watts |
| Power Supply | | 230 V |
| Warranty | | 2 Years |
| Country of Origin | | India |