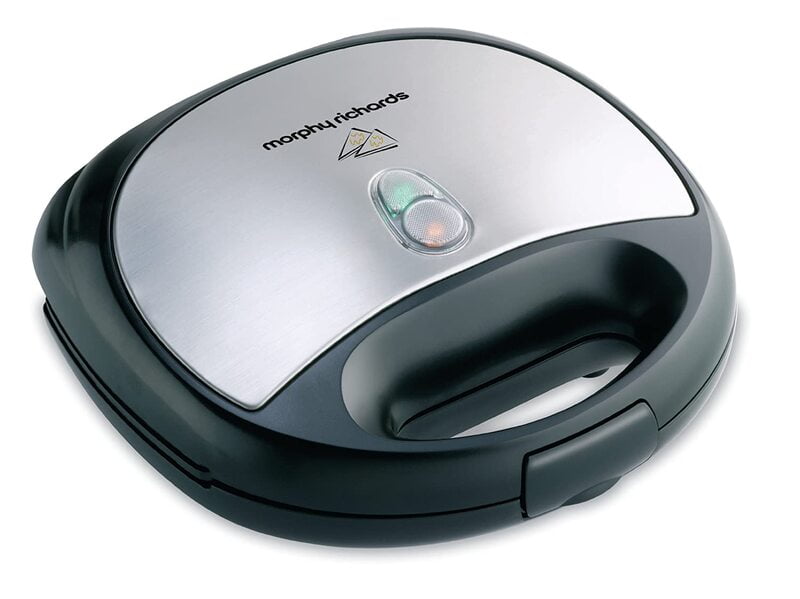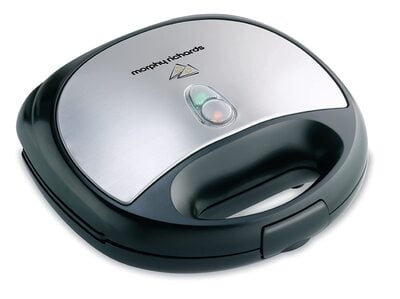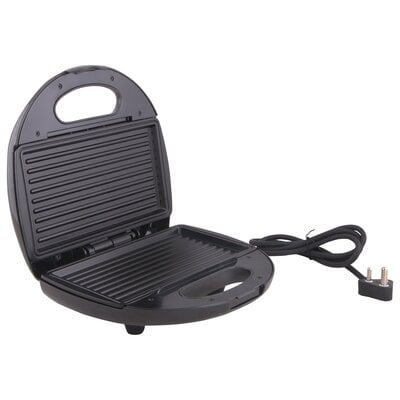 Morphy Richards SM3006(G) 750-Watts Grill Sandwich Toaster
Key Features

:-
Ready to cook and power on neon
Easy to clean non-stick cook plates
Comfortable front handle for carrying it around
Power: 750 watts; Operating voltage: 230 volts
Warranty: 2 years on product
Morphy Richards SM3006(G) 750-Watts Grill Sandwich Toaster
Dillimall Provides you a wide range of Toaster and Sandwich Maker at lowest price. Get Morphy Richards SM3006(G) 750-Watts Grill Sandwich Toaster with 2 Slice Sandwich Toaster. Ready to cook and power on neon Easy to clean non stick plates Compact upright storage Comfortable front handle for carrying it around.
If you are considering buying the Morphy Richards SM 3006 (G) Sandwich Maker, it will certainly prove to be a good decision in the long run. Making sandwiches within minutes was never easier!
Let your kitchen experience the delight of having this contemporary appliance.
.
.

This handy feature serves the purpose of preventing the bottom surface from getting messy, the sandwiches from getting soggy, and saving you from consuming unnecessary calories.




This is a space saving appliance that can simply be stored upright.

.
.
.

With this feature, you can get to know whether the appliance is ready to cook.




Our 2 years warranty is a testimony to our confidence in this product. Thus, you would not have anything to worry about.

.
.
.

You can safely touch the Morphy Richards SM 3006 (G) Sandwich Maker anytime, as it comes with a cool touch body.




The cord can be easily

detangle

and wound up for easy storage.