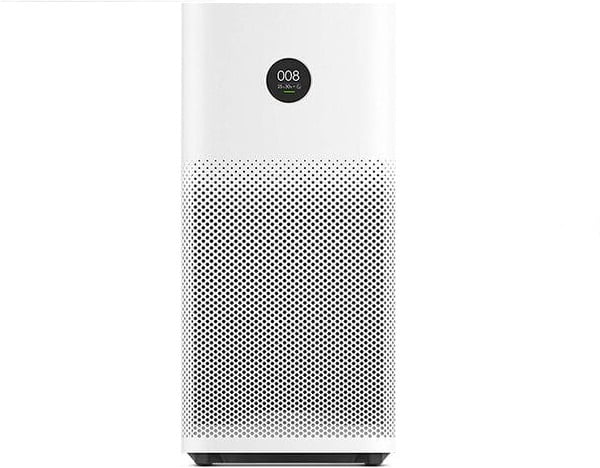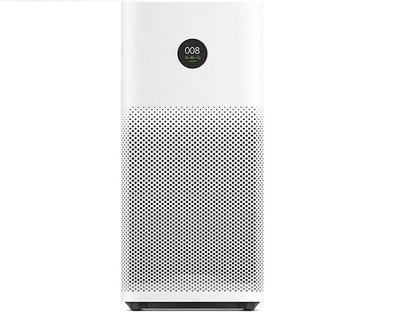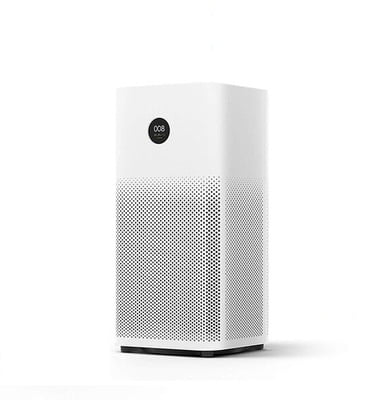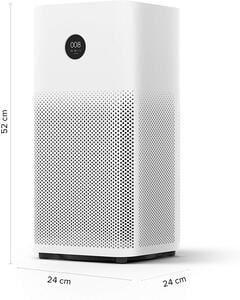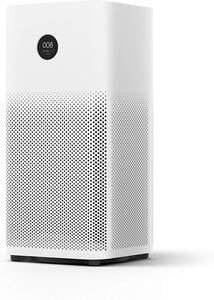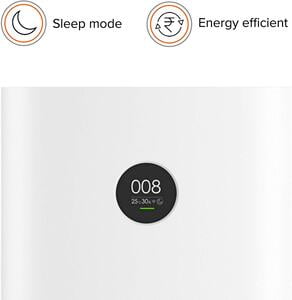 MI Air Purifier 2S White with True HEPA filter and Smart app connectivity
Get 100 % Branded Products Only
7 Days Replacement Guarantee
OLED display; Laser particle sensor
Allergen and Odour free
310m³ PM/hr CADR | Remote app control
360 degree air intake with 3-layer filtration
3 different modes to choose from (Auto, Night and Manual)
OLED display (shows real-time PM2.5 concentration, temperature and humidity, Wi-Fi connection and working mode)
Quiet and energy efficient
Style:
without Echo Dot
| Pattern:
Air Purifier
Mi Air Purifier 2S comes with an ultra clear OLED display and can be controlled remotely via app - quiet and energy efficient.Power: 29 watts; Operating Voltage: 100 - 240 volts ; Rated frequency: 50 / 60Hz ; Standby power consumption: ≤ 2W ; Effectiveness area: 21m² ~ 37m²
| | | |
| --- | --- | --- |
| | | |
| New OLED | . | Mi Air Purifier 2S |
| Display the newly added OLED display allows you to check PM2.5 levels in the room and keeps track of how clean your air is. It also shows the temperature and humidity levels. | | Now breathe clean, odour-free and allergen-free air with the new Mi Air Purifier 2S. The new air purifier comes with advanced OLED display, Laser Particle Sensor and a high 310m³ PM/hr CADR which effectively cleans a room in 10 min. Use the Mi Home App to remotely control your purifier from anywhere, set auto on and know the air quality and filter status from the app. |
| | | |
| --- | --- | --- |
| | | |
| Automatic Brightness Adjustment | . | High-Precision Laser Sensor |
| The Mi Air Purifier 2S display automatically adjusts its brightness according to ambient light, so that your sleep is not disturbed. | | The highly accurate Particulate Matter (PM) sensor detects particles as small as 0.3μm and instantly displays it on the OLED screen. |
Purifies Your Room in 10 Mins with a CADR of 310m³/h

.

3-Layer Filtration for Maximum Purification




Our innovative air pressurization design allows the Mi Air Purifier 2S to provide fast and powerful air purification without taking up too much space. With a Clean Air Delivery Rate (CADR) of 310m³/h, it can effectively clean air in a space of up to 37m². You can clean a room 21m², 2.4m high in 10 min.

The outer layer removes large airborne particles such as dust and hair.

The middle layer uses H11-grade filtration technology from TORAY, Japan. This layer removes micron-sized particles and catches harmful bacteria.

The inner layer, made of high quality activated carbon, effectively removes formaldehyde, other harmful substances and odours.
| | | |
| --- | --- | --- |
| | | |
| Efficient Tower-Structure Design | . | Smart Control with the Mi Home App |
| The classic tower-structure, proven effective by two generations of air purifiers, ensures maximum efficiency while keeping a compact design. 943 intake holes help in increasing the air intake space and forming a 360° cyclical air filtration pathway. | | Control the Mi Air Purifier 2S from anywhere using the Mi Home App. Check the air quality, temperature and humidity, adjust the fan strength and set a timer to power on the purifier. App also automatically notifies you when it's time to replace your filter. |
| | | |
| --- | --- | --- |
| | | |
| Silent and Energy Efficient | | |
| The Mi Air Purifier 2S is meticulously designed to reduce noise while it cleans your air. In sleep mode, the sound produced is almost imperceptible. | | |