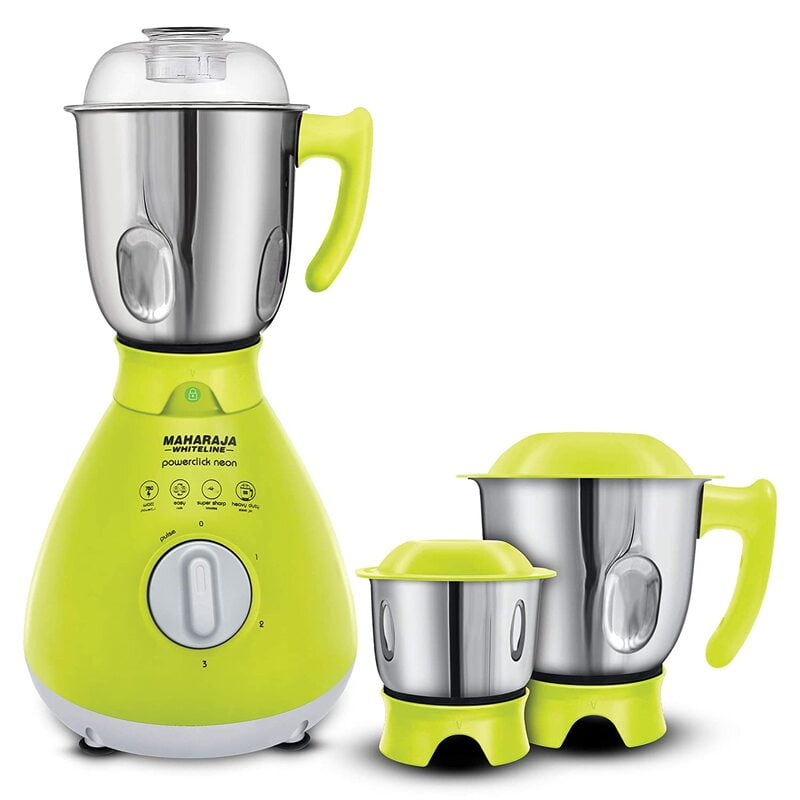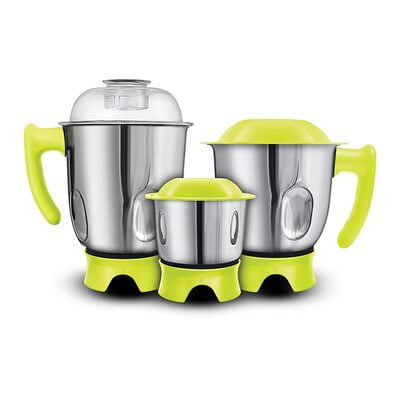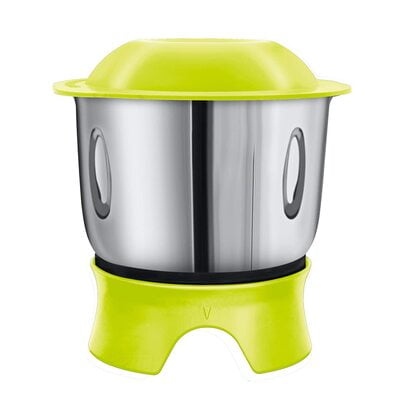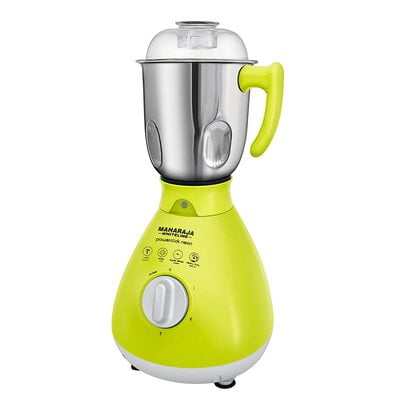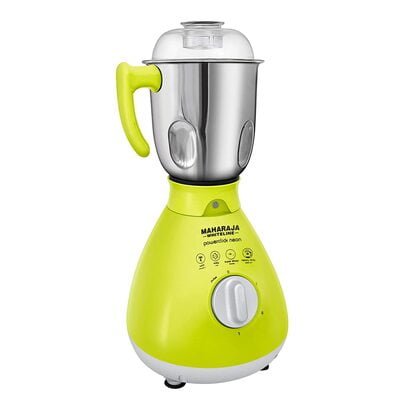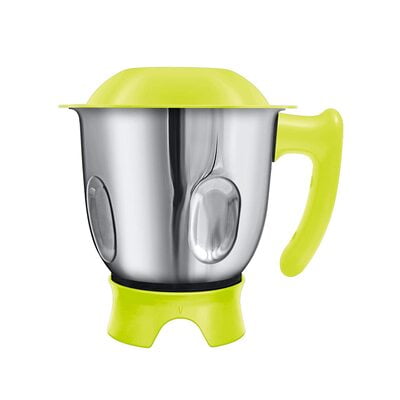 Maharaja Whiteline Powerclick Neon mixer grinder 750 W Mixer Grinder
Maharaja Whiteline Powerclick Neon mixer grinder 750 W Mixer Grinder
Get 100% Branded Products Only
7 Days Replacement Guarantee
Color - Neon Green and Silver
Power - 750W
Locking System - Unique Safety click
Speed Setting - 3+ Pulse
Jar Flow Breakers - Yes , Unique Enhanced Design
Maharaja Whiteline Powerclick Neon mixer grinder 750 W Mixer Grinder
Make your food preparation easier and quicker with Maharaja Whiteline Mixer Grinders. These mixer grinders come with long-lasting powerful motors, that ensure perfect results in no time. In addition to various unique features, the efficiency has been ensured with heavy duty jars and super sharp blades that cut through even hard food ingredients to turn them into powder, paste or puree of a desired consistency. These versatile Mixer Grinders also boast of beautiful and practical designs that easily fit into any kitchen and also make a perfect gift for the loved ones.
Maharaja Whiteline Powerclick Neon 750W Mixer Grinder
A Perfect Mix of Power and Performance
Make your food preparation easier and quicker with Powerclick Mixer Grinder that comes from Maharaja Whiteline. Designed in Neon color, this mixer grinder has a Copper Hercules motor of 750W, that easily grinds spices, lentils, soaked rice and other preparatory ingredients. The efficiency of this mixer grinder is ensured with 30 minutes continuous grinding test that speaks of the good quality of this superb mixer grinder. This mixer grinder features Easy lock technology for safety.
| | | |
| --- | --- | --- |
| | | |
| | . | Heavy-Duty stainless Steel Jars |
| This mixer grinder makes a powerful grinding machine with a Copper 750W hercules motor fitted in it. Powerclick boasts of a 30 minutes, continuous grinding capacity, so it can be repeatedly put to use for grinding wet and dry spices, lentils, pureeing tomatoes and even preparing batter for various recipes. This totally eliminates stopping in between grinding a good amount of food ingredients. | | There are three jars measuring 1.5L, 1L and 0.4L. Made of heavy duty stainless steel, these jars guarantee durability and longevity. |
| | | |
| --- | --- | --- |
| | | |
| | . | |
| The two big jars are fitted with ergonomic handles that facilitate easy mounting and dismounting. This handle also makes the pouring easier in case of liquid ingredients. | | 4 years motor warranty, which in itself speaks of the robust design of the machine. |
| | | |
| --- | --- | --- |
| | | |
| | . | |
| The stainless steel jars have super sharp blades that cut through the hardest ingredients and give best wet and dry grinding results. | | Unique oval depressions on jars known as flow breakers facilitate better grinding |
| | | |
| --- | --- | --- |
| | | |
| | . | |
| Easy to use knob with 3+ pulse function for ergonomics in handling and grinding effectively. | | For easy functioning and performance to give best results as needed every time |