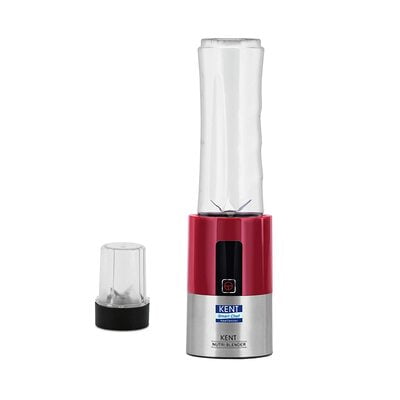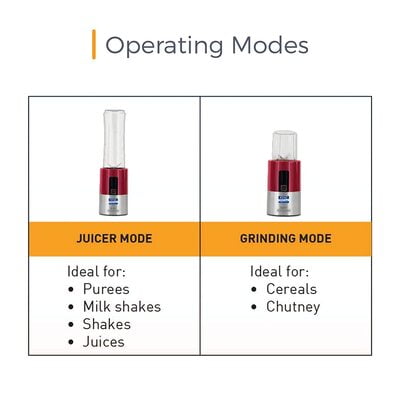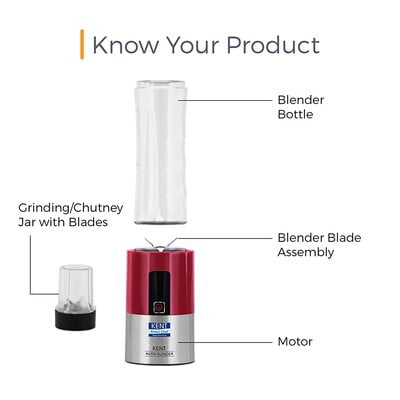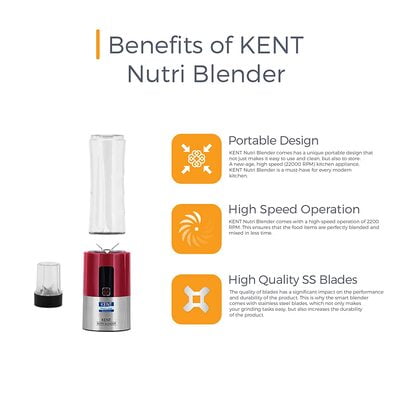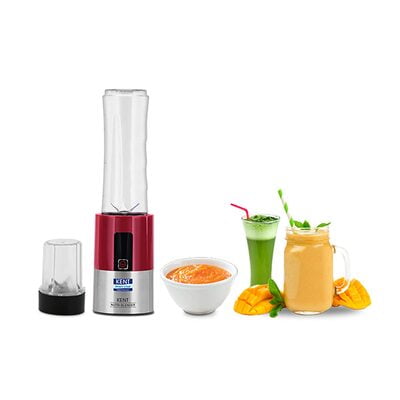 KENT Nutri Blender 300 Watt (Red)
KENT Nutri Blender, 300W, Red.
Portable multi-functional blender and grinder.
High Speed Operation, runs at 22000 rpm.
2-In-1: Blends, grinds and makes juice.
Prepares Puree, Chutney, Shakes and Juices.
Blade made from hifh carbon stainless steel for high durability and life.
Versatile and easy to use.
Warranty: 1 year warranty provided by the manufacturer from date of purchase
Power: 300 watts220
Includes: Kent Nutri Blender-01, BlenderBottle with cap-01, Grinder/Chutney jar-01, User Manual-01
KENT Nutri Blender, 300W, Red
A multi-functional appliance, KENT Nutri Blender makes your kitchen tasks easy and convenient. The 2-in-1 appliance easily blends, grinds and makes juices, purees, chutneys and shakes within minutes. The high carbon stainless steel blades increase the durability of the appliance and also blend food items to perfection.
KENT Nutri Blender
KENT Nutri Blender makes it easy to blend and grind food items as per your choice in an instant. The new-age, high speed kitchen appliance is a must-have for every modern kitchen. The high power of 22000 RPM makes it easy to prepare purees, milk shakes, juices, or grinding cereals and chutneys.
High-Quality Stainless-Steel Blades
KENT Nutri Blender comes with stainless steel blades, which not only makes your grinding tasks easy, but also increases the durability of the product.
High Speed Operation
The smart cooking appliance comes with a high-speed operation of 22000 RPM so that the food items are perfectly blended and mixed within a short span of time.
2 Operational Modes
The multi-functional Nutri Blender comes with two operational modes: 'Grinding' and 'Juicing', to make your kitchen chores easy and hassle-free. The 'Juicing' mode helps in preparing smoothies and juices whereas the 'Grinding' mode makes it easy to prepare chutneys.
Make Tasty Chutneys
Indian snacks are incomplete without chutney. KENT Nutri Blender comes with a separate chutney jar to make it easy for users to prepare their favorite chutneys within minutes.