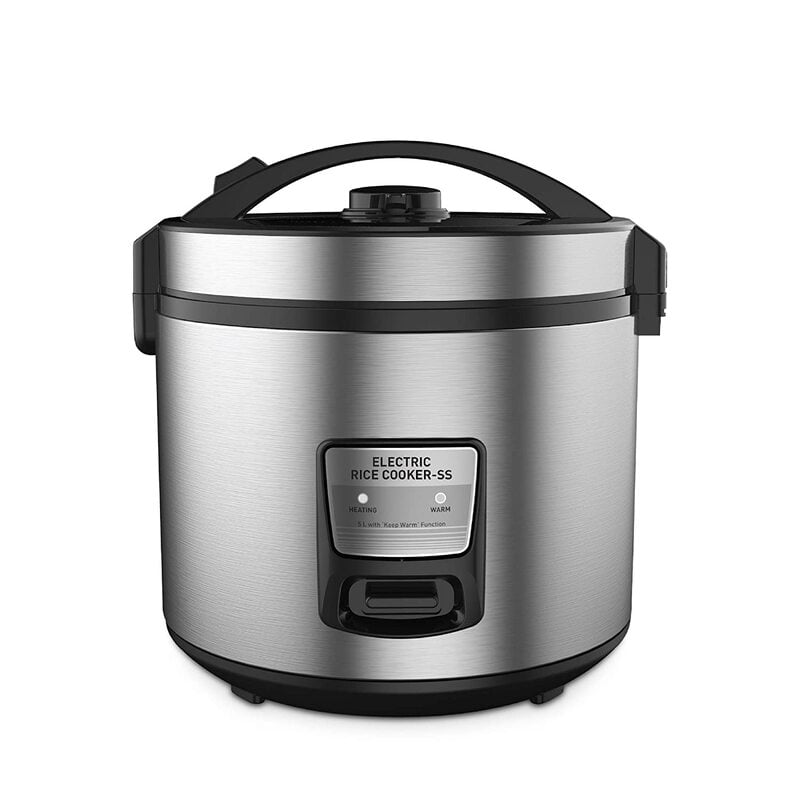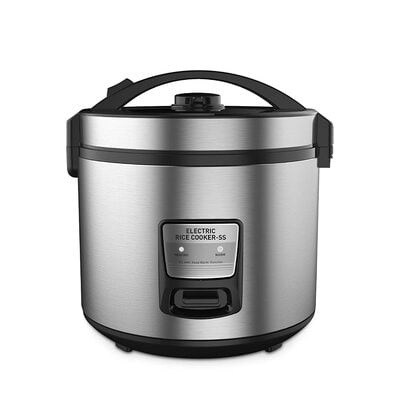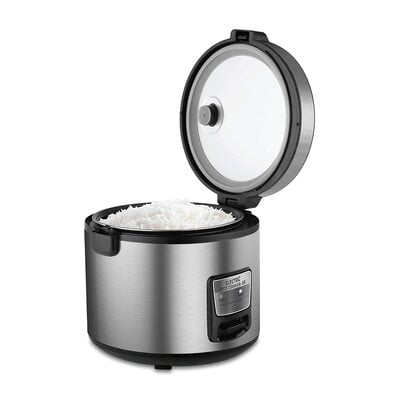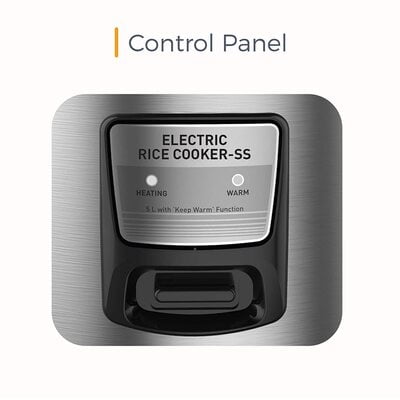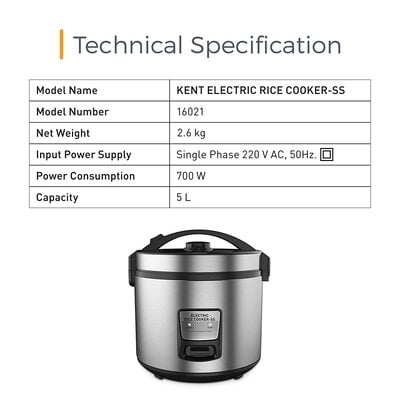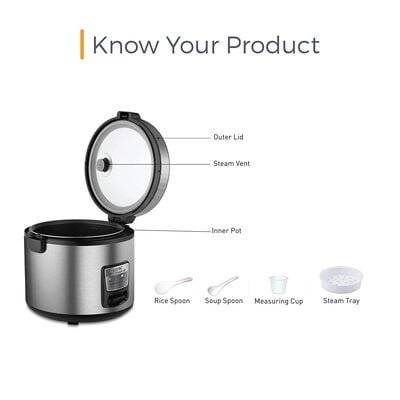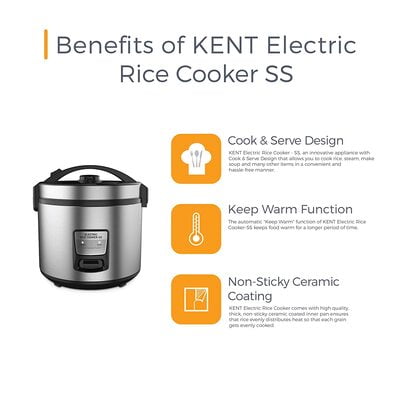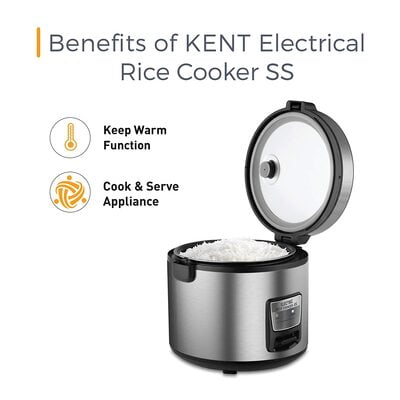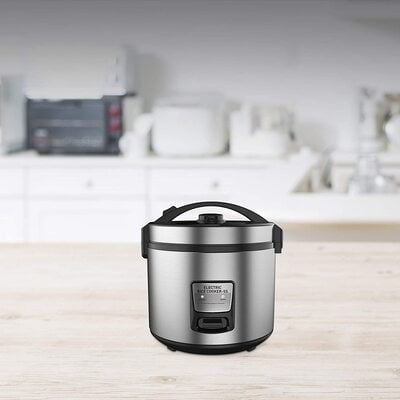 KENT Electric Rice Cooker SS-16021, 5 L-700 Watt (Silver)
KENT Electric Rice Cooker SS-16021, 5 L-700 Watt (Silver)
Kent Electric Rice Cooker SS cooks perfect rice every time
An ideal cooking appliance for families
Thick, non-stick creamic coated inner pan ensures even distribution of heat for tasty food
High temperature operation brings out all the flavours of food
Every grain of cereal gets evenly and perfectly cooked
The most advanced induction heating technology allows precise temperation adjustments in a short time
Better response to temperature adjustment in a short time
Automatic 'Keep Warm' function keeps cooked food warm
Easy to Clean and Store
Grip handel makes it easy to carry and serve
Capacity: 5 liters
Warranty: 1 year warranty provided by the manufacturer from date of purchase
Power: 700 watts
7 Days Replacement Guarantee
KENT Electric Rice Cooker SS-16021, 5 L-700 Watt (Silver)
KENT introduces Electric Rice Cooker - SS, an innovative appliance that allows you to cook rice, steam, make soup and many other items in a convenient and hassle-free manner. The energy-efficient rice cooker with advanced features makes it an ideal kitchen appliance.
ELECTRIC COOKER SS
Now, you can easily cook rice, steam vegetables, make delicious soups and momos by bringing home this Electric Rice Cooker from KENT. This smart appliance is made from high-quality non-stick ceramic coating to evenly distribute heat. Its advanced Induction heating function makes the appliance operate at a high temperature to bring out all the
flavors
in food.
Non-Stick Ceramic Coating



.

Advanced Induction Heating Function




This electric rice cooker has a high-quality, thick, non-stick ceramic coated inner pan which evenly distributes heat and helps in cooking food thoroughly and bringing out its

flavors.

This function allows precise temperature adjustment within a short span of time and also helps in enhancing the texture and

flavors

of your food.
| | | |
| --- | --- | --- |
| | | |
| High Temperature Operation | . | Keep Warm Function |
| The high-temperature operation of KENT Electric Rice Cooker-SS cooks your food quickly and makes it tasty. | | The automatic "Keep Warm" function of KENT Electric Rice Cooker-SS keeps food warm for a longer period of time. |
| | | |
| --- | --- | --- |
| Product Name | | KENT Electric Cooker SS |
| Net Weight | | 2.6 kg |
| Capacity | | 5 L |
| Power Consumption | | 700 W |