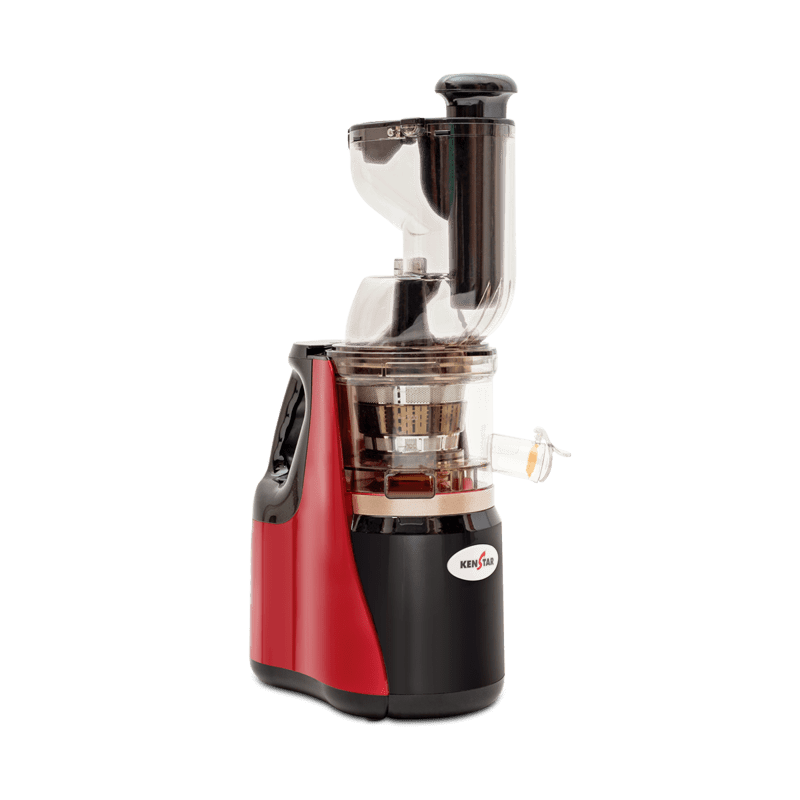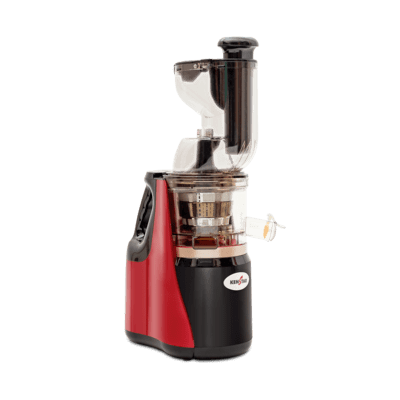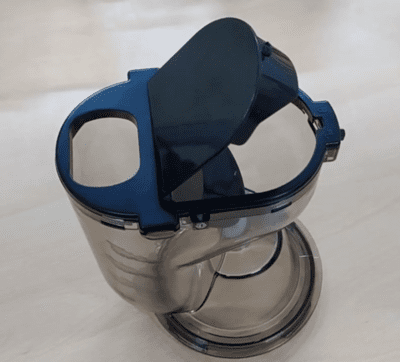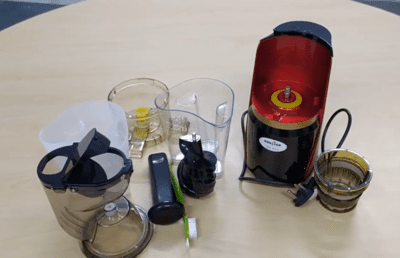 Kenstar Cold Press Juicer Fit Pro Vegetable and Fruit Juicer
Key Features

:-
85% Juice Extraction efficiency
Silent operation
Reverse button for easy cleaning
Low Temperature juicing to retain anti-oxidants
Anti-drip smart cap
1 Year Product Warranty
Kenstar FIT PRO 150 Watts Slow Juicer
Kenstar FIT PRO 150 Watts Cold Press Slow Vegetable and fruit Juicer comes with Anti-drip Smart Cap. Ideal for wellbeing cognizant people, the Fit Pro sluggish juicer allows you to appreciate solid and nutritious juices that are loaded up with cell reinforcements. The low temperature moderate squeezing offers more medical advantages when contrasted with standard juicers.
Features
85% Juice Extraction efficiency
Silent operation
Reverse button for easy cleaning
Low Temperature juicing to retain anti-oxidants
Anti-drip smart cap
150 Watt
Wide feeder tube
1 Year Product Warranty
Figured as one of the contemporary kitchen
appliances
, Fit Pro is a sluggish juicer that has been planned remembering the exact necessity of wellbeing cognizant people. The low-temperature moderate squeezing guarantees upgraded medical advantages joined with cancer prevention agents contrasted with the normal juices. Quiet activity by this lethargic juicer machine guarantees continuing to irritate commotions under control. Engaged with 85% juice extraction productivity, its enemy of trickle keen cap guarantees no spillage. Fit Pro accompanies a one-year item guarantee. Its converse catch guarantees easy cleaning.
| | | |
| --- | --- | --- |
| Brand | | Kenstar |
| Model | | Fit Pro |
| Model No | | Fit Pro |
| Generic Name | | Slow juicer |
| Manufacturer | | Kenstar |
| Power Consumption | | 150 watts |
| Power Required | | 200V-50Hz |
| Anti-drip Smart Cap | | Yes |
| Silent Operation | | Yes |
| Speed (RPM) | | 45 RPM |
| Feeder Tube | | Yes |
| For Cleaning | | Reverse Button |
| Warranty | | 1 year |