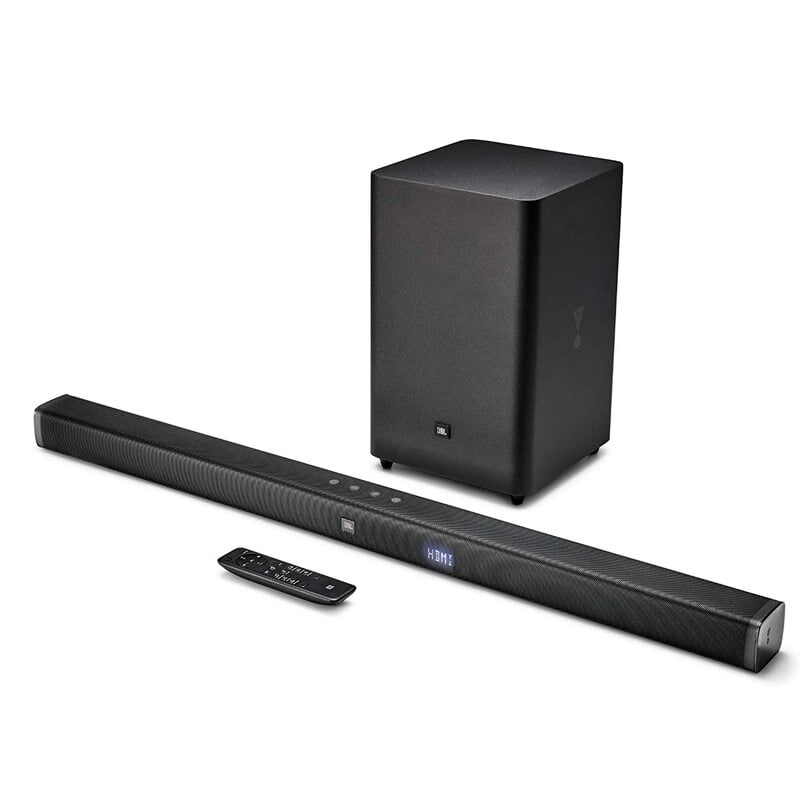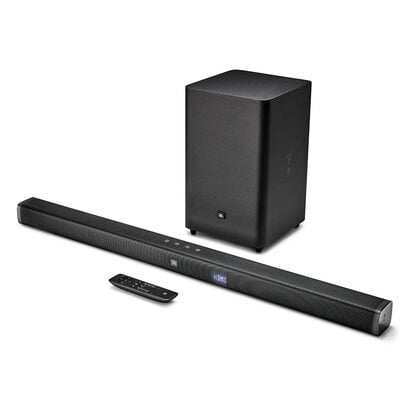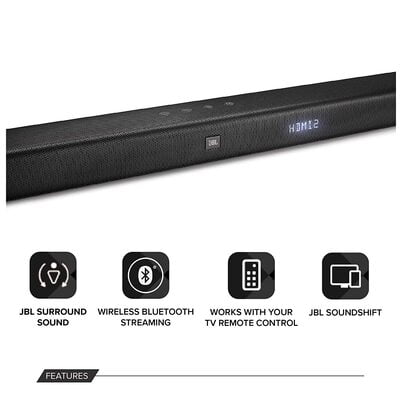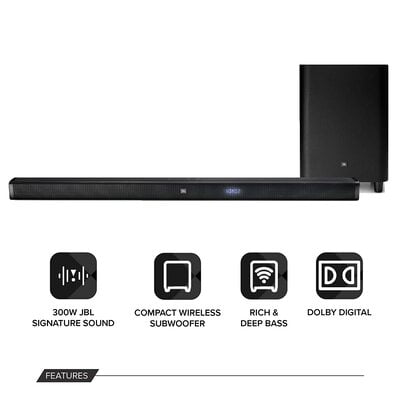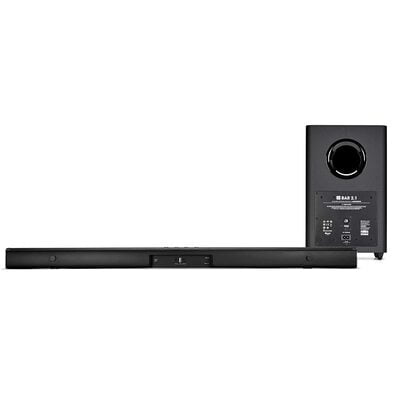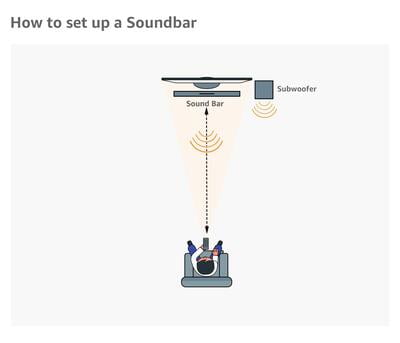 JBL Bar 2.1 Soundbar with Wireless Subwoofer
Get 100% Branded Products Only
7 Days Replacement Guarantee
300 Watt Powerful Deep Bass Sound
JBL Surround Sound from 2.1 Channel Soundbar with Wireless Sub Woofer
Dolby Digital Embedded
Wireless music streaming with Bluetooth
Enjoy Rich and Deep Bass from 6.5 inch (165mm) Wireless subwoofer
Works with your existing TV Remote Control
Free Demo and Product Installation - Contact our customer care on 1800 1020 525 or write to India_CSupport@harman.com
1 year manufacturer's warranty.
JBL Bar 2.1 Soundbar with Wireless Subwoofer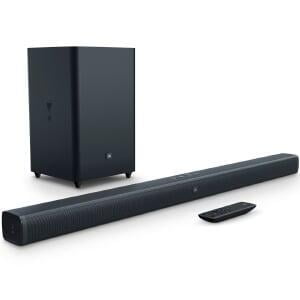 Designed with a slimmer profile, the full-featured, easy-to-use JBL Bar 2.1 features Dolby Digital, JBL Surround Sound, 300W system power and a wireless 6.5 inches subwoofer to provide balanced sound and deep bass for your movies, music and even video games. Full featured in every sense of the word, it has an HDMI input as well as AUX and USB wired connections that enable you to round out your home entertainment options even more. It is also Bluetooth enabled for convenient wireless connections. Further enhanced with JBL SoundShift which allows you to instantly switch between sound from your TV and sound from your mobile phone or tablet. You can moreover control the soundbar with your existing TV remote control, the JBL Bar 2.1 clearly raises the bar for soundbars.

Sleek Design. Impressive Sound


It has an HDMI input as well as AUX and USB wired connections that enable you to round out your home entertainment options even more. It is also Bluetooth enabled for convenient wireless connections. Further enhanced with JBL SoundShift which allows you to instantly switch between sound from your TV and mobile and control existing TV by remote control. Designed with a slimmer profile, the full-featured, easy-to-use JBL Bar 2.1 features Dolby Digital, JBL Surround Sound, 300W system power and a wireless 6.5 inch subwoofer to provide balanced sound and deep bass for your movies, music and video games. Designed with a slimmer profile, the full-featured, easy-to-use JBL Bar 2.1 features Dolby Digital, JBL Surround Sound, 300W system power and a wireless 6.5 inch subwoofer to provide balanced sound and deep bass for your movies and music




JBL Bar 2.1 Soundbar Speaker Information
| | | |
| --- | --- | --- |
| Brand | | JBL |
| Manufacturer | | Harman International Industries, Inc |
| Model | | JBLBAR21BLKEP |
| Model Name | | 2.1 |
| Model Year | | 2017 |
| Product Dimensions | | 96.5 x 5.8 x 6.8 cm; 7.1 Kilograms |
| Batteries | | 1 AAA batteries required. (included) |
| Item model number | | JBLBAR21BLKEP |
| Compatible Devices | | Audio Player , Laptop, Mobile, Tablet, Telivision |
| Special Features | | Subwoofer |
| Number Of Items | | 1 |
| Audio Output Mode | | Surround |
| Speakers Nominal Output Power | | 300 Watts |
| Speaker Surround Sound Channel Configuration | | 2.1_channel |
| Speakers Maximum Output Power | | 300 Watts |
| Speaker Connectivity | | Bluetooth |
| Audio Wattage | | 300 Watts |
| Wattage | | 300 Watts |
| Batteries Included | | Yes |
| Batteries Required | | Yes |
| Battery Cell Composition | | Lithium |
| Signal To Noise Ratio | | 99 dB |
| Connector Type | | Bluetooth |
| Supports Bluetooth Technology | | Yes |
| Manufacturer | | Harman International Industries, Inc |
| Country of Origin | | China |
| Item Weight | | 7 kg 100 g |