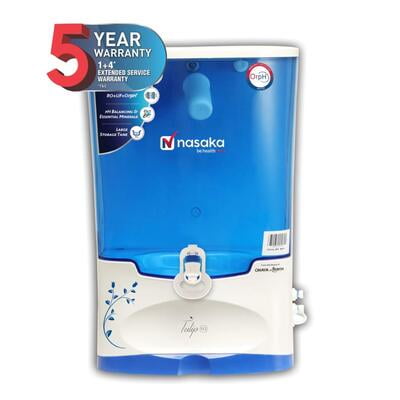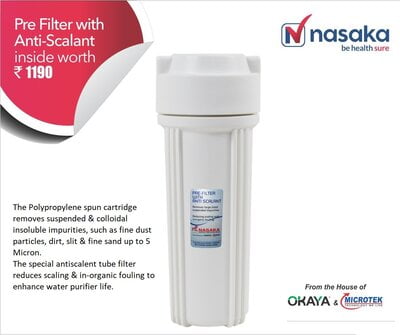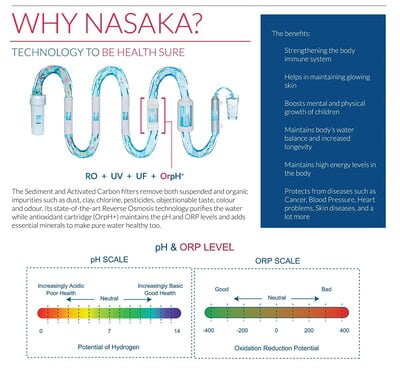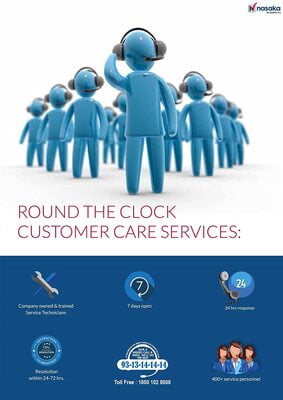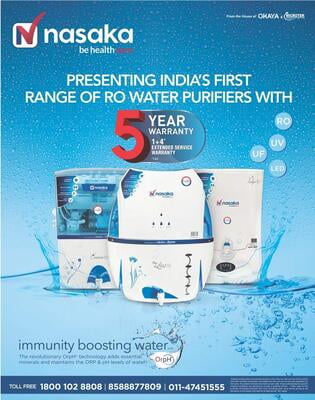 Nasaka Tulip N1 RO
Nasaka Tulip N1 8-Litre RO+UF+ORPH Water Purifier
Get Genuine Branded Products Only
7 Days Replacement Guarantee
Installation: Free installation is provided on this product by the manufacturer
Warranty details: 5 years (1 yr on parts and 4 yrs extended service warranty)
Technology: Electric with storage. RO + UF + OrpH+
Storage and purification capacity: 8 L storage and 10 L/Hr purification capacity
Free pre-filter with anti-scalant, Removes Bacteria, Virus and other contaminants
Immunity boosting water with the revolutionary OrpH+ technology which add essential minerals and maintain pH and ORP level of the purify drinking water.
Country of Origin: India
Nasaka Tulip N1 8-Litre RO+UF+ORPH Water Purifier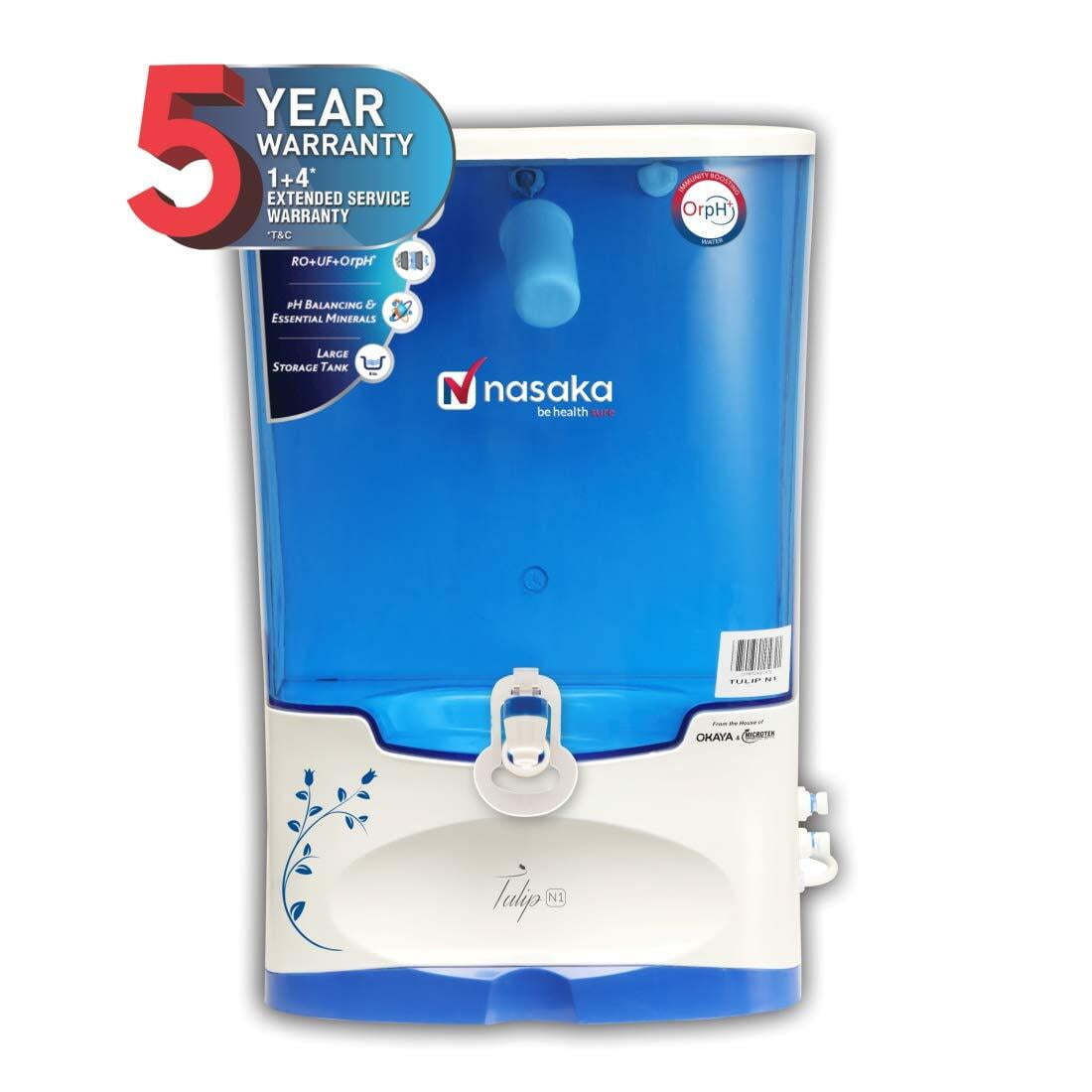 This Nasaka Tulip N1 8-Litre RO+UF+ORPH Water Purifier with free installation is provided on this product by the manufacturer. 1 year warranty on parts and 4 years extended service warranty. Electric with storage RO + UF + Orph Technology. 8L storage and 10 L/Hr purification capacity.
Using the revolutionary OrpH+ technology, Nasaka RO water purifiers gives out 100 percent pure water while maintaining the essential minerals with up to 2000 ppm TDS and in turn helps in boosting the overall immunity of the body. With pan India Service and 12 months warranty, Nasaka brings you the best water purifier you can lay your hands on.
Fully automated system

Multiple purification stages



Get 10 liters of pure and healthy water per hour

Transparent water storage

Unique design to save counter space and add to the overall outlook of the interior

100 percent pure and healthy water with essential minerals having a balanced pH

Suitable for purification of brackish, tap and municipal water

Food grade and unbreakable safer material

Built-in storage tank of 8 litres

Purification capacity upto 10 litres per hour


Technology: Online RO+UF+OrpH+ (Transparent Storage)
Purification Capacity: Upto 10 Litres per hour
Weight: 7.5 kg
Auto flushing: Yes
Product dimension: 331 (L) x 263 (B) x 478 (H) mm with tap
Storage capacity: 8 litres
Membrane type: Thin film composite
TDS reduction: 90% approx.