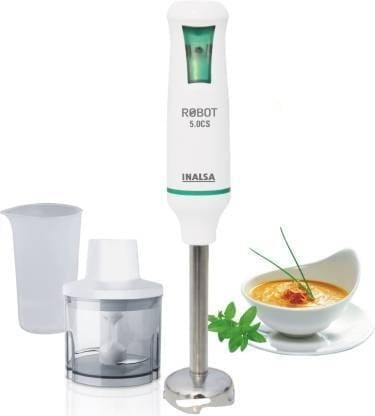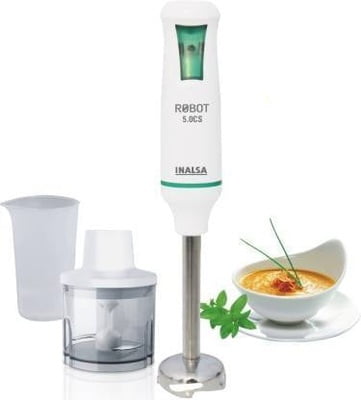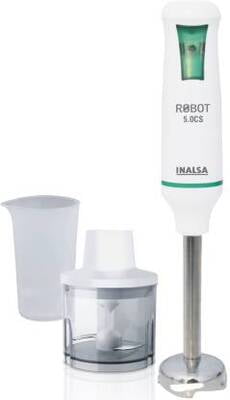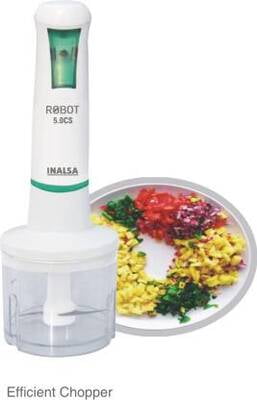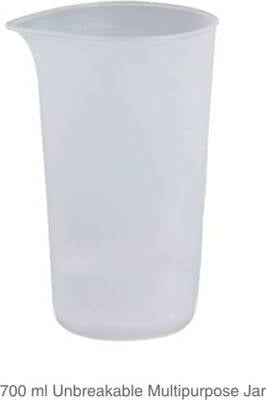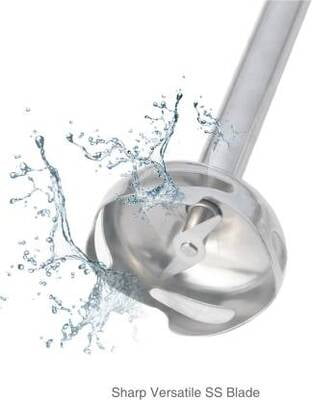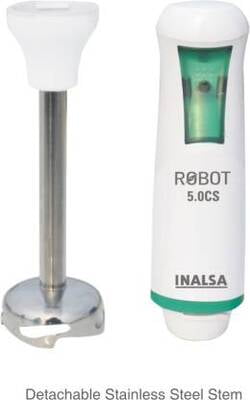 Inalsa Robot 5.0 CS With Chopper Hand Blender
Inalsa Robot 5.0 CS With Chopper Hand Blender
Get 100% Branded Products Only
7 Days Replacement Guarantee
Chopper, Hand Blender
Power Consumed: 500 W
Power Supply: 220-230 V
High Efficiency Chopper
Convenient Push Button
Inalsa Robot 5.0 CS With Chopper Hand Blender
Get Inalsa Robot 5.0 CS Hand Blender with Chopper Come's with 500 Watt DC Motor Detachable Stainless Steel Stem High Efficiency Chopper Convenient Push Button 700 ml. Break Resistant Multipurpose Jar. Have it in your kitchen to make easy your work.
Chop vegetables, make smoothies, and puree fruits and vegetables quickly with the Inalsa Robot 5.0 CS hand blender. This kitchen appliance comes with a slim-grip for easy use, a 500 W motor for efficient processing, and a multipurpose jar for different tasks.
This hand blender fits easily in your hand, thanks to the slim-grip.
This motor uses 500 watts of power for efficient blending and chopping.
Detachable Stainless Steel Stem
This high-grade stem is durable and ensures smooth operations.
Blades for Perfect Blending
The stainless steel jar blades offer desired results, and they have been extensively tested to ensure quality blending.
Chop nuts, herbs, cheese, onions, chocolates, and much more with this hand blender.
The 700 ml break-resistant jar can be used for various purposes.
General
| | | |
| --- | --- | --- |
| Brand | | Inalsa |
| Generic Name | | Chopper, Hand Blender |
| Sales Package | | 1 Unit : Beaker, 1 Unit : Hand Blender, 1 Unit : Chopper Attachment |
| Model | | Robot 5.0 CS With Chopper DC Motor |
| Series | | Robot 5.0CS |
| Blade Material | | SS |
| Blending | | Yes |
| Chopping | | Yes |
| | | 2 Years |
| Country of Origin | | India |