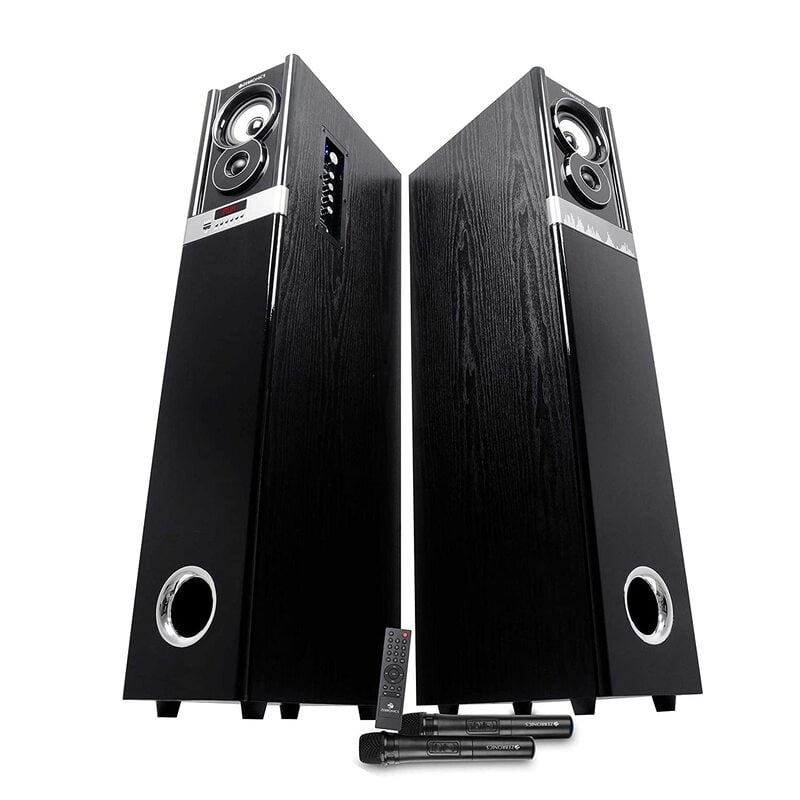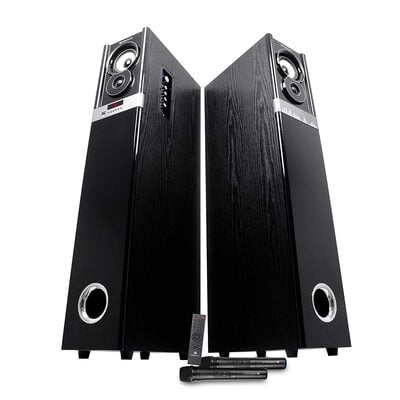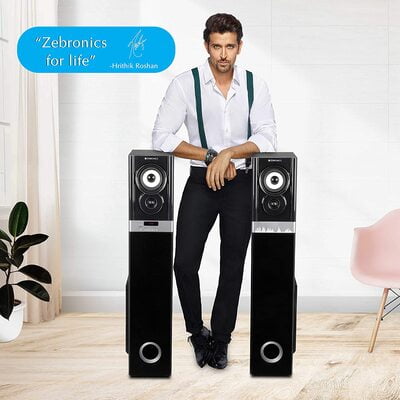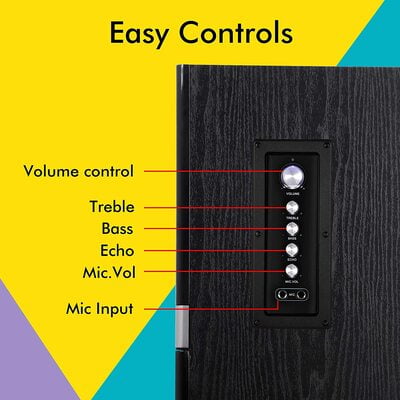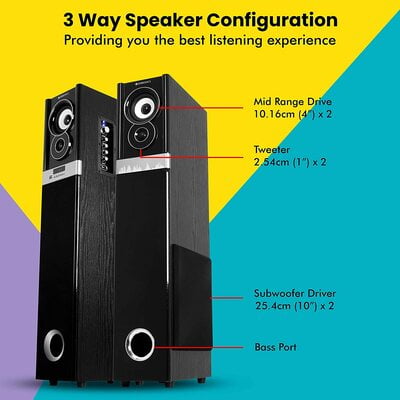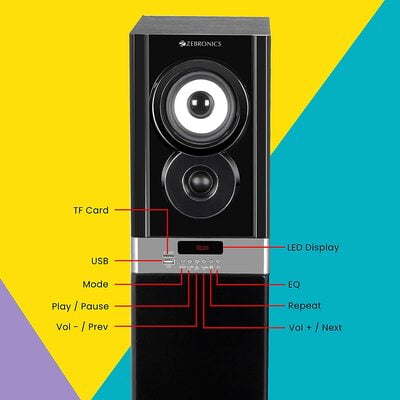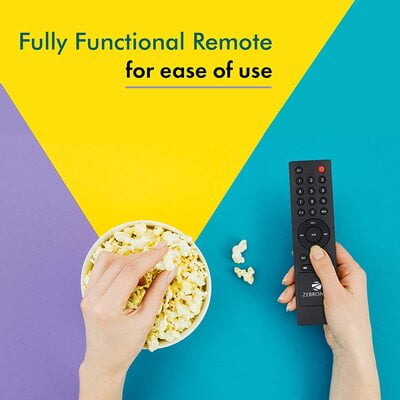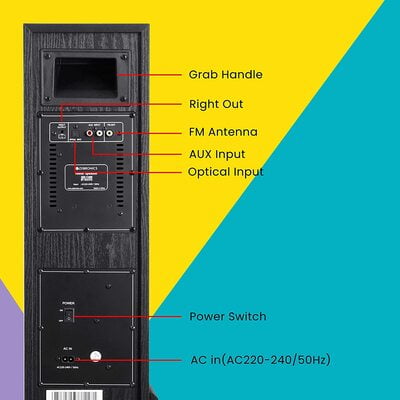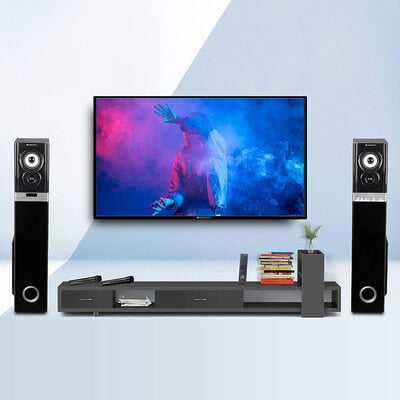 Zebronics ZEB-BT11400RUCFO Wireless Bluetooth Tower Speaker With Supporting SD Card, USB, AUX, FM, Remote Control, Optical, 2 x Wireless Mic, Karaoke & Recording Function. (2.0 Channel)
| | |
| --- | --- |
| Connector Type | Wireless |
| Speaker Type | Subwoofer |
| Brand | ZEBRONICS |
| Model Name | ZEB-BT11400RUCFO |
| Special Feature | Remote control, sd card |
About this item
ZEB-BT11400 BT RUCFO, if you love listening to music then tower speakers provide the best experience.
ImpedanceSubwoofer : 4ΩMid : 4ΩTweeter : 6ΩFrequency response : 40Hz- 18kHz
Line input : 2ch RCA & Optical InputMax supported USB/mSD memory size : 32GBFM frequency scan range : 87.5MHz - 108MHz
It comes with multi-features like BT/USB,SD Card,AUX,FM Optical Input and Remote Control.
ZEB-11400 Comes with karaoke Function.
It comes with 2 Wireless Mic and 3 way passive crossover.
Driver Size of the Product is Subwoofer : 25.4cm (10") x 2
| | | |
| --- | --- | --- |
| Specifications | | |
| Output Power (RMS): 170W (85W + 85W) | | 2.0 channel Tower speaker |
| Frequency response: 40Hz- 18kHz | | Wireless BT / USB / mSD / FM / AUX / OPTICAL |
| S/N Ratio: ≥70dB | | LED display |
| Separation: ≥40dB | | 2 x 25.4cm Subwoofer |
| File format support(USB/mSD): MP3 / WMA / WAV | | 3 way speaker |
| Line input: 2ch RCA & Optical Input | | Remote control |
| Max supported USB/mSD memory size: 32GB | | Karaoke / Recording function |
| FM frequency scan range: 87.5MHz - 108MHz | | Dual microphone input jacks |
| BT Name: ZEB-BT11400 RUCFO | | Two wireless Mic |
| BT version: 4.2 | | |
Powerful Tower speaker
ZEB-BT11400 RUCFO is a 2.0 tower speaker that comes in an LED display, high glossy panel with a wooden enclosure for better sound reproduction. It comes with 6 drives in total and a 3-way design to create the perfect sound reproduction for a wide range of frequencies.
Dual Wireless Mic & remote control
Give your singing a new stage as the speaker comes with dual wireless mic so that you can host your karaoke party. Sit back, relax and experience theatre like sound at the press of a button on the remote control that comes along with the soundbar.
Multi-connectivity options
The speaker comes with multi-connectivity options like Wireless BT, USB, AUX, SD Card. The speaker also comes with built in FM & an LED display with volume/media controls so you can personalize according to your preferences.