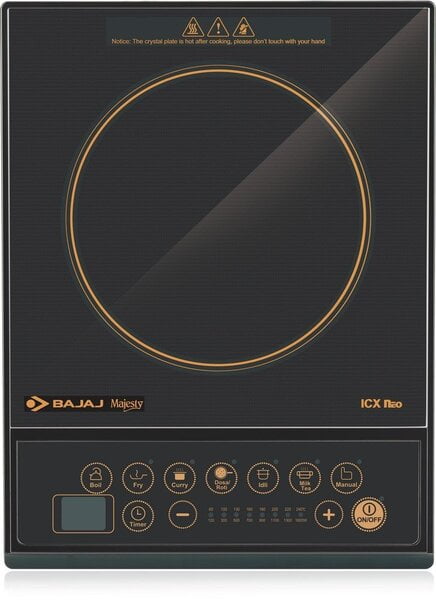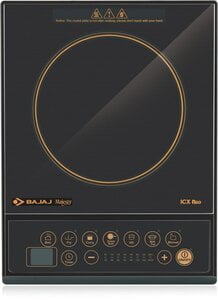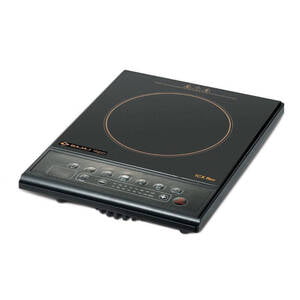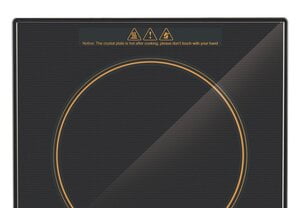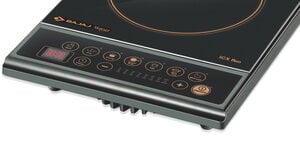 Bajaj Induction Cooker ICX Neo
BAJAJ INDUCTION COOKER ICX NEO
Get 100% Branded Products Only
7 Days Replacement Guarantee
7 Preset menus: Select the perfect temperature and wattage for meal
Tact switch control and delay timer function
Auto shut off: Induction cooker shuts off in 1 min if no vessel is detected
Warranty: 1 year on product
Power: 1600 watts
Includes: 1 Bajaj Induction Cooker and Warranty Card
BAJAJ INDUCTION COOKER ICX NEO




Please use induction compatible cookware with a flat bottom made of iron or magnetic stainless steel and with a bottom diameter of 12-20cm. Otherwise the induction will not function or heating will not be proper.
Bajaj Majesty ICX Neo Induction cooktop helps cook food faster and efficiently as compared to your normal gas stove. With unique tact switch for convenience and 8 pre-set menus, you can enjoy compact cooking and hassle-free food preparations.
With a modern touch to classic induction, this induction cooktop makes the cooking effortless, cooks food faster, steals nutrition and prevent vitamin loss. This cooktop is programmed for both western and Indian cooking.
The Bajaj Induction Cooker has 7 Pre-set menus suitable for Indian and western style cooking. The menu includes boil, fry, curry, dosa/roti, idli, milk tea and manual. These pre-set menus work wonderful for common dishes or dishes which require same pattern of cooking that saves time and efforts.
It comes with a digital LED display which is not only good to look at but is also very helpful when you are using it to cook. The semi-polished crystal glass body of 260 mm x 260 mm looks elegant and is a smart solution to your kitchen needs.
The Tact-switch control provides options to customize cooking time for different dishes and has a stylish, easy-to-use touch panel.
The Bajaj ICX Neo Induction cooktop comes with a 1600 W Power capacity making it efficient for your daily cooking needs. It has a large heating surface which makes it suitable for bigger pans and helping in the overall heating.
The smart Bajaj ICX Neo Induction Cooktop comes with functions of variable temperature and time selection which helps customize and ease your cooking needs.