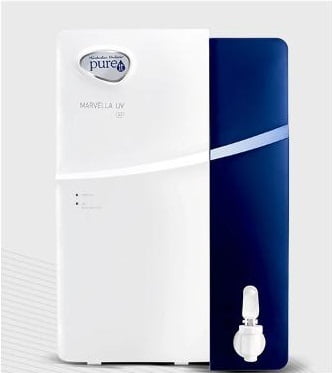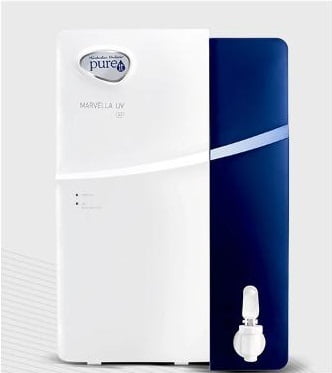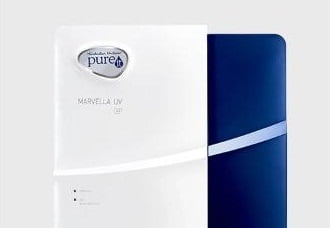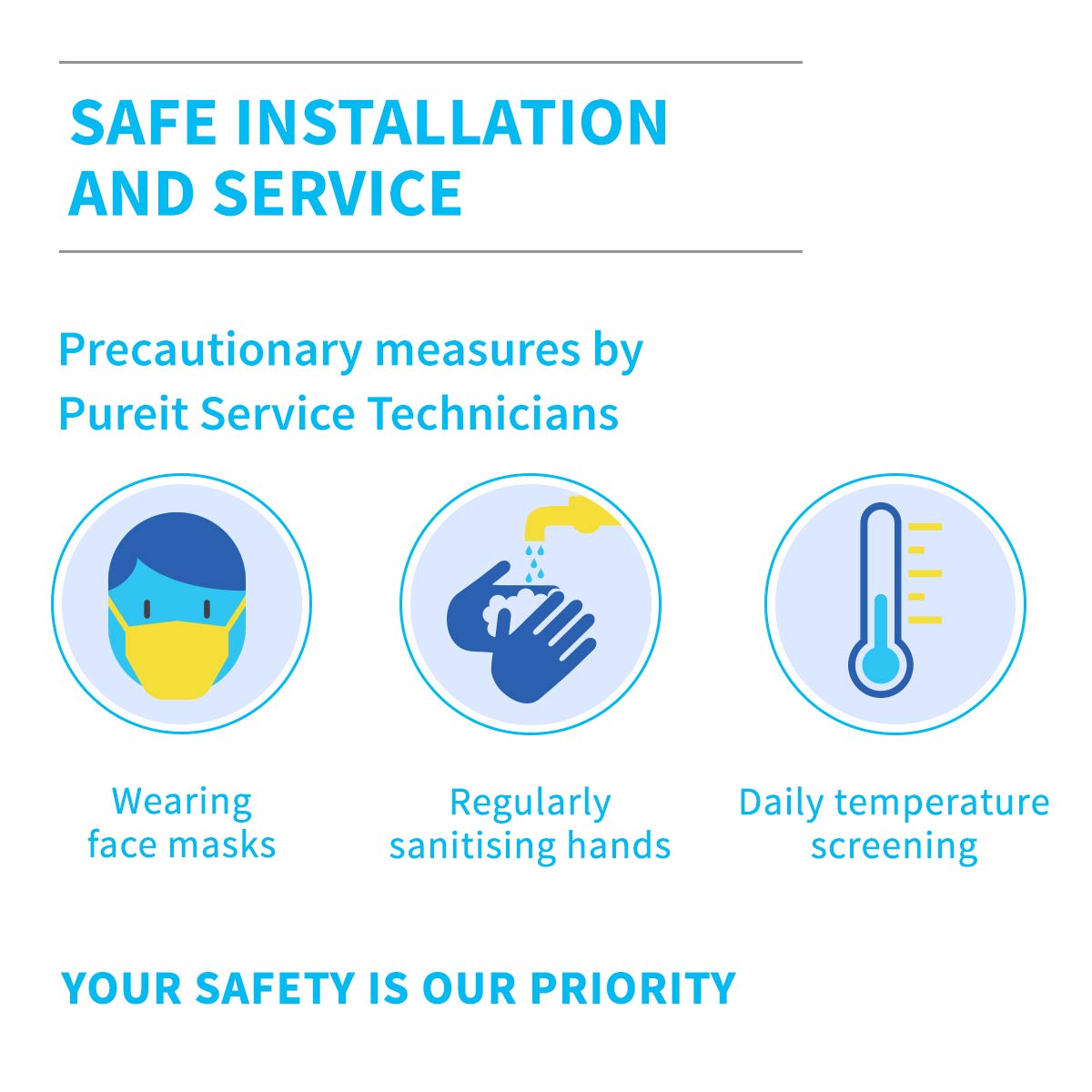 HUL Pureit Marvella G2 UV 4 Stage Table Top/Wall Mountable 4 litres Water Purifier
Capacity: 4 litres, Power: 36 watts, Input Water Temperature: 10˚ to 40˚C, Operative Input voltage: 100 -300V ac; 50Hz, Material tank type: Food grade engineered plastic

Installation: Free installation is provided by the brand. Please wait for 24 hrs for the brand to contact you post-delivery for metro cities. For others, please wait for 48 hrs for brand to contact you post delivery. Else kindly contact the brand customer service 1860-210-1000 or 1860-180-1000 for installation post-delivery

Can be used for TDS less than 200ppm Please use a TDS meter to find out the correct TDS of your water source before buying a water purifier

Warranty: 1 year on product (Consumables and additional accessories are not covered in warranty)

HUL Pureit Marvella UV water purifier has high intensity and powerful 11 watt UV lamp for enhanced safety

Advance Alert System warns you 12days in advance before your purifier stops working. Auto Shut off stops water flow when Germ Kill Kit life expires
Buy HUL Pureit Marvella UV Water Purifier Online at Dillimall.com India
Are you looking for a water purifier for your home? A good water purifier is extremely beneficial in ensuring that you consume clean and safe drinking water. It is very important that you drink clean and pure drinking water so that you don't fall prey to any kind of harmful bacteria or germ. HUL Pureit brings you the Marvella Water Purifier which will provide you with pure and germ-free clean drinking water every single time. Choose the protection of purified water and prevent diseases.
Clean and Safe Drinking WaterThe HUL Pureit Marvella has an elaborate purification process which includes different technologies and filters to provide you with the best. The sediment filter separates the particles and sediments from the water, after which it passes the sediment plus filter for the removal of any residual impurities. Last but not the least, it includes a UV chamber which employs high intensity Ultra Violet rays to treat the water and destroy all kinds of bacteria and micro-organisms. You can rest assured with the Pureit Marvella Water Purifier as it will deliver 100% pure water for you and your family. Sturdy Compact Body
Available in a combination of white and black, the HUL Pureit Marvella flaunts a stylish design which is sure to heighten the looks of your kitchen. And, since it is built of sturdy food grade plastic, it is durable and hygienic as well. The water tank can store water up to 4 litre. You can also store this purifier easily since the compact body will not occupy much space in your kitchen. Buy this exclusive water purifier online from Dillimall.com India and enjoy amazing offers on your purchase.