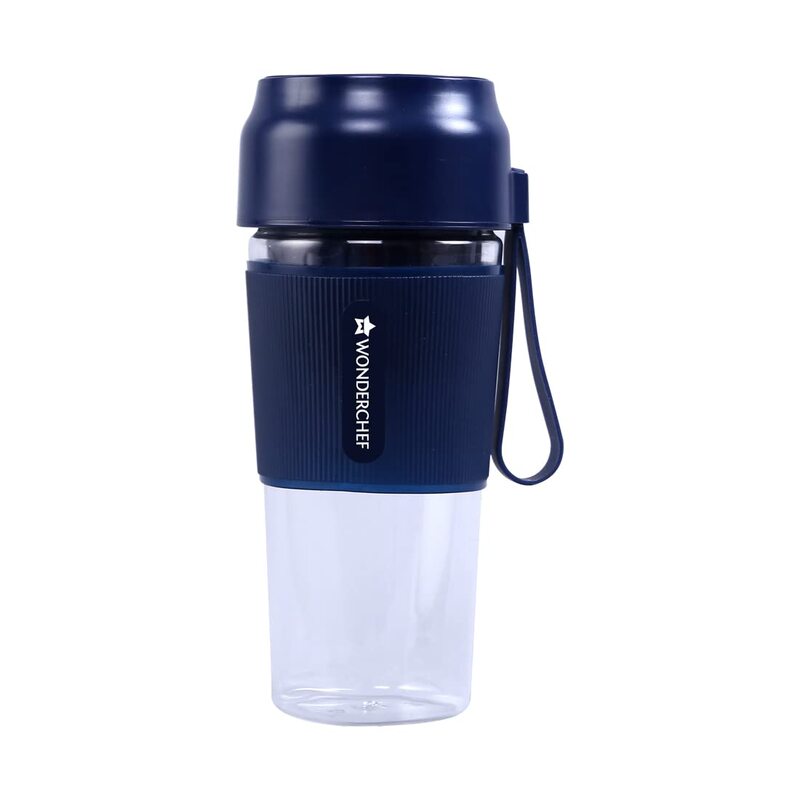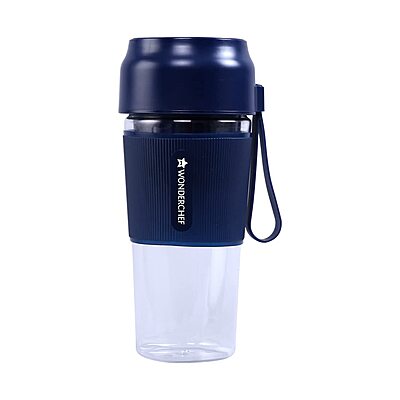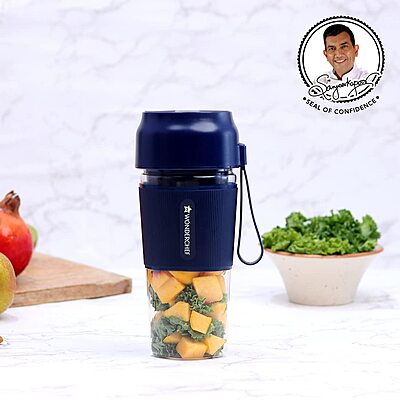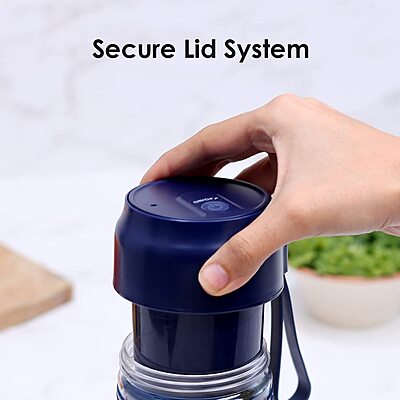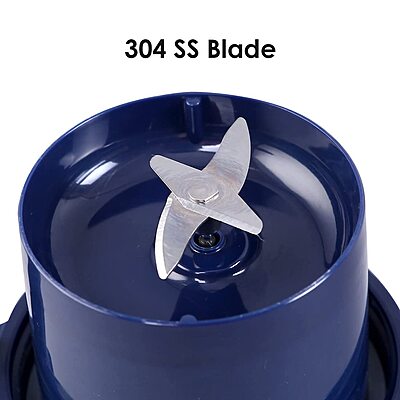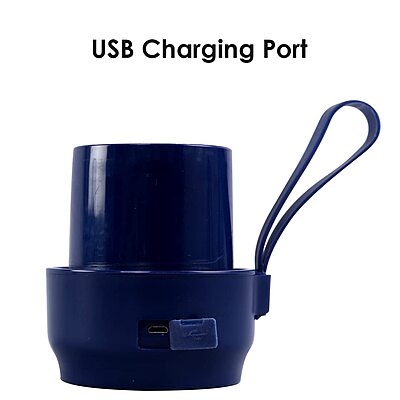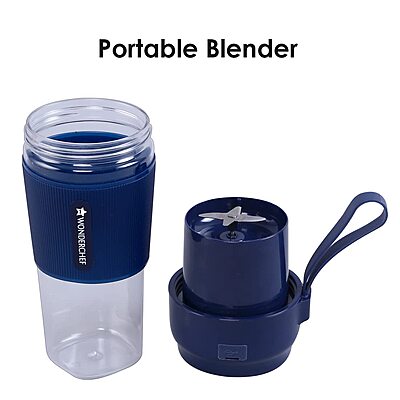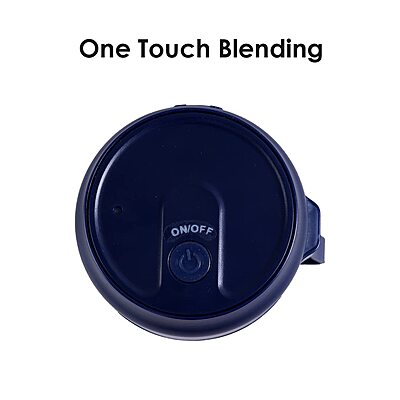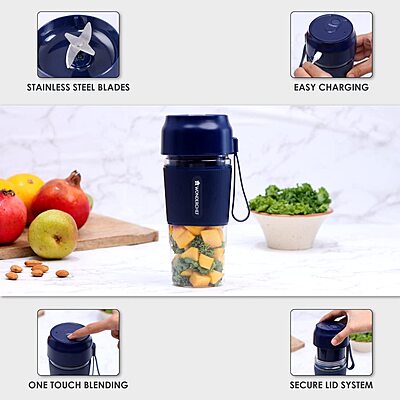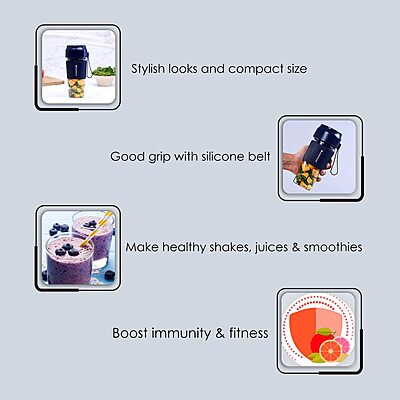 Wonderchef Nutri Cup Portable Blender
Get 100% Genuine and authentic product
7 Days Replacement guarantee
| | | |
| --- | --- | --- |
| Brand | | Wonderchef |
| Color | | Blue |
| Capacity | | 300 Milliliters |
| Material | | Plastic |
| Included Components | | Lid |
| Style | | Casual |
| | | |
ABOUT THIS ITEM
Carry it with you to your exercise center or your office or on a long drive. Run it for a couple of moments for a fresh protein mix or a shake.
Exceptionally simple and helpful to utilize. Smaller size makes it simple to fit in a pack, accompanies silicone belt to hold the blender without any problem.
High level hardened steel edges (SS 304) and strong Polycarbonate construction. It's BPA free and protected to utilize.
Battery driven cordless engine is not difficult to re-energize.
Zero-spill ensure with screw top. Just run it, open and drink in style.
Wonderchef Nutri Cup Portable Blender pink
| | | |
| --- | --- | --- |
| | | |
| Take it on the go | | Stainless Steel Blades |
| Carry the stylish Nutri-Cup Portable Blender wherever you go. As the name suggests, it's portable, perfect for carrying it with you to the gym, office, or even a long drive. It is compact in size and fits in easily in your bag! And has a silicone belt to easily hold the blender. | | It comes with high grade stainless steel blades (304) and unbreakable Polycarbonate construction. It is BPA free and extremely health friendly. Start a healthier life! |
| | | |
| Secure Lid System | | Easy Charging |
| Nutri-Cup Portable Blender comes with screw top lid. This ensures that liquid doesn't spill or leak from the blender anytime. Zero spill, simply open it and drink in style. | | It runs on battery driven cordless motor. Very convenient to charge the blender using a USB charging port. |
| | | |
| One Touch Blending | | Nutrition on the move! |
| Nutri-Cup Portable blender offers fast and consistent blending every single time, just secure the lid safely and press the start button. Run it for few seconds to enjoy fresh, smooth & delicious shakes and juices on the go! | | Enjoy delicious smoothies, shakes and juices packed with nutrients. Make fresh protein shakes or juice post your work-out session in the gym or for your snack break in office. Easy, convenient, on –the-go. |
| | | |
| Easy to clean | | |
| Fill in some water and press the button to start washing. You may use a sponge brush, it can help you better clean the blender, and make it dry. | | We are confident of our quality. In case of any manufacturing defect found within the service period, we shall get it resolved immediately. |
| | | |
| --- | --- | --- |
| Brand | | ‎Wonderchef |
| Colour | | ‎Blue |
| Capacity | | ‎300 Milliliters |
| Material | | ‎Plastic |
| Included Components | | ‎Lid |
| Style | | ‎Casual |
| Blade Material | | ‎Stainless Steel |
| Manufacturer | | ‎Wonderchef |