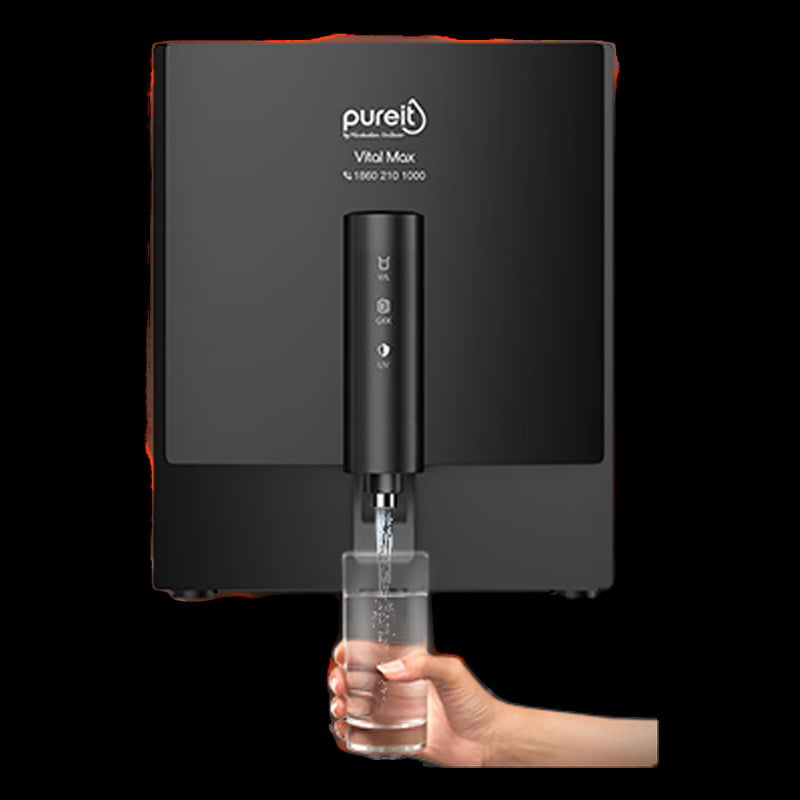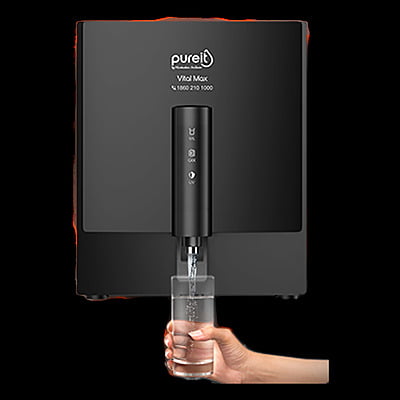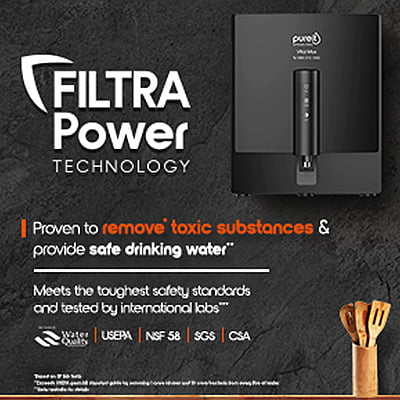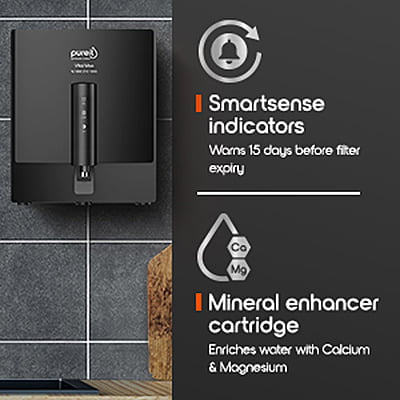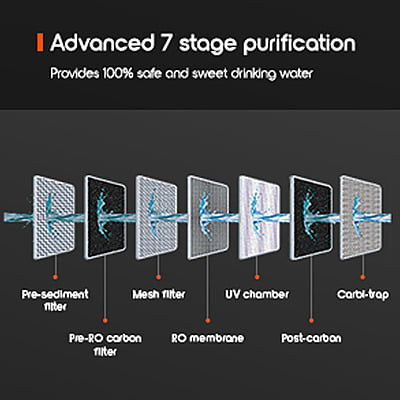 HUL Pureit Vital Max
Non-returnable
Get 100% genuine and authentic products
7 Days Replacement guarantee
Electrical Purifier
RO Function
Hard/Soft Water, All Source of Water
24 Litres Purification Capacity, 7 Litres Storage Tank
ABS Food Grade Plastic
Sediment filter
Pureit Vital Max RO Electrical Water Purifier
Why Purchase Pureit Vital Max RO Electrical Water Purifier
Fast Purification can refine up to 24 L of water each hour, which is a lot for your family's everyday requirements.

Seven Refinement Stages ensures that the water is appropriately cleaned and furthermore makes the cleaned water heavenly.

Lightweight Plan guarantees dependable utilization.
For remarkable quality get the Pureit Imperative Max RO Electrical Water Purifier that upgrades your kitchen. This gadget channels up to 24 L each hour, which is a lot for your family's day to day needs because of its fast filtration. Accordingly, you will not at any point run out of drinking water. This water purifier offers ideal sanitization through seven cleansing advances, including RO filtration, and furthermore improves the cleaned water for drinking. Utilize the Pureit Crucial Max RO Electrical Water Purifier offers 7 phases of decontamination.
The Pureit Vital Max RO Electrical Water Purifier highlights progressed purifier innovation. Notwithstanding where your drinking water comes from, this water purifier cleans and purges it so it is protected to polish off. This water purifier dispenses with the most microbes, sores, and infections conceivable to give spotless, sterile water. It is incorporated with an UV light. The layer defender on this machine safeguards the inward parts from tainting and smells. This keeps things clean and keeps the water from having an odd scent. All in all, what are you hanging tight for? Book the Pureit Vital Max RO Electrical Water Purifier now.
Filtra Power Technology
Proven to remove toxic substances & provide safe drinking water. Removes toxic substances like Industrial chemicals, pesticides and pathogens.
Advanced 7-stage Purification with RO + UV
Ensures every drop of water is always safe & sweet to drink.
Mineral Enhancer Cartridge
Enriches water with essential minerals like Calcium & Magnesium to enhance the taste of your water.
Eco Recovery?? Technology
Delivers efficient purification to give a high-water recovery of up to 60% that saves up to 80 glasses daily vs ordinary RO's.
Smartsense Indicators
An Advance alert system that warns you 15 days prior to filter expiry & an Auto Shut-OffTM that halts the water flow if the filter is not changed.
Water Storage Capacity
Comes with 7 litres in-built storage tank with a 24L/H higher flow rate, ensuring purified water all day
Purifies all types of drinking water
Filters out impurities from all types of water, making it safe for consumption.
Long Filter Life (RO+UV)
Long filter life of 6000 Litres which is double the life of ordinary filters
High-speed purification of up to 24 litres/hour
"Purifies water required for the entire day in less than 1 hour (highest among leading ROs)
Membrane Protector
Prevents components from foul smell & contaminatio

n.