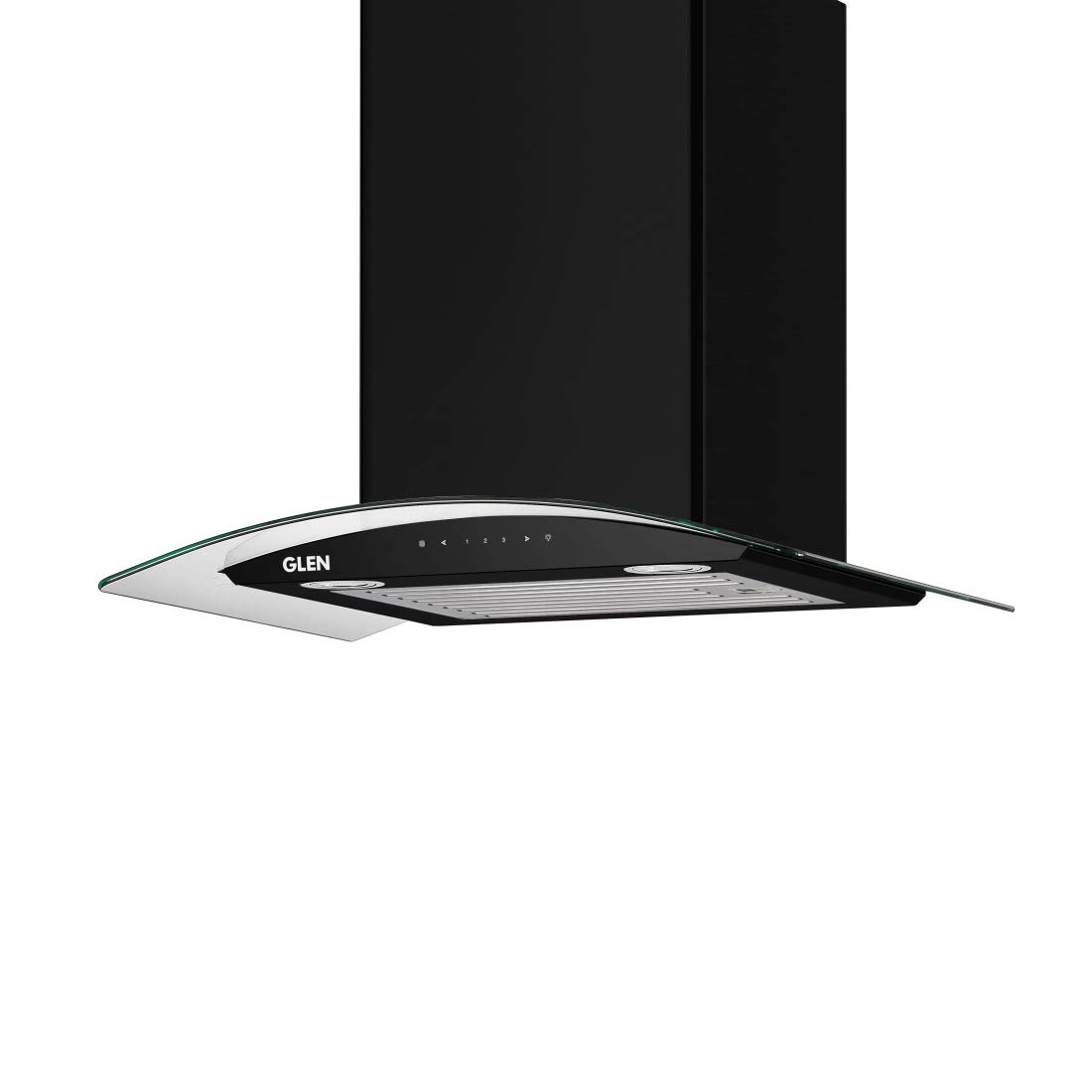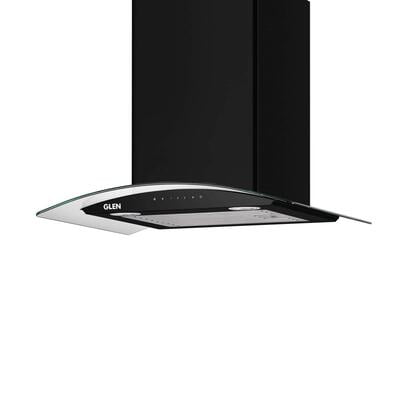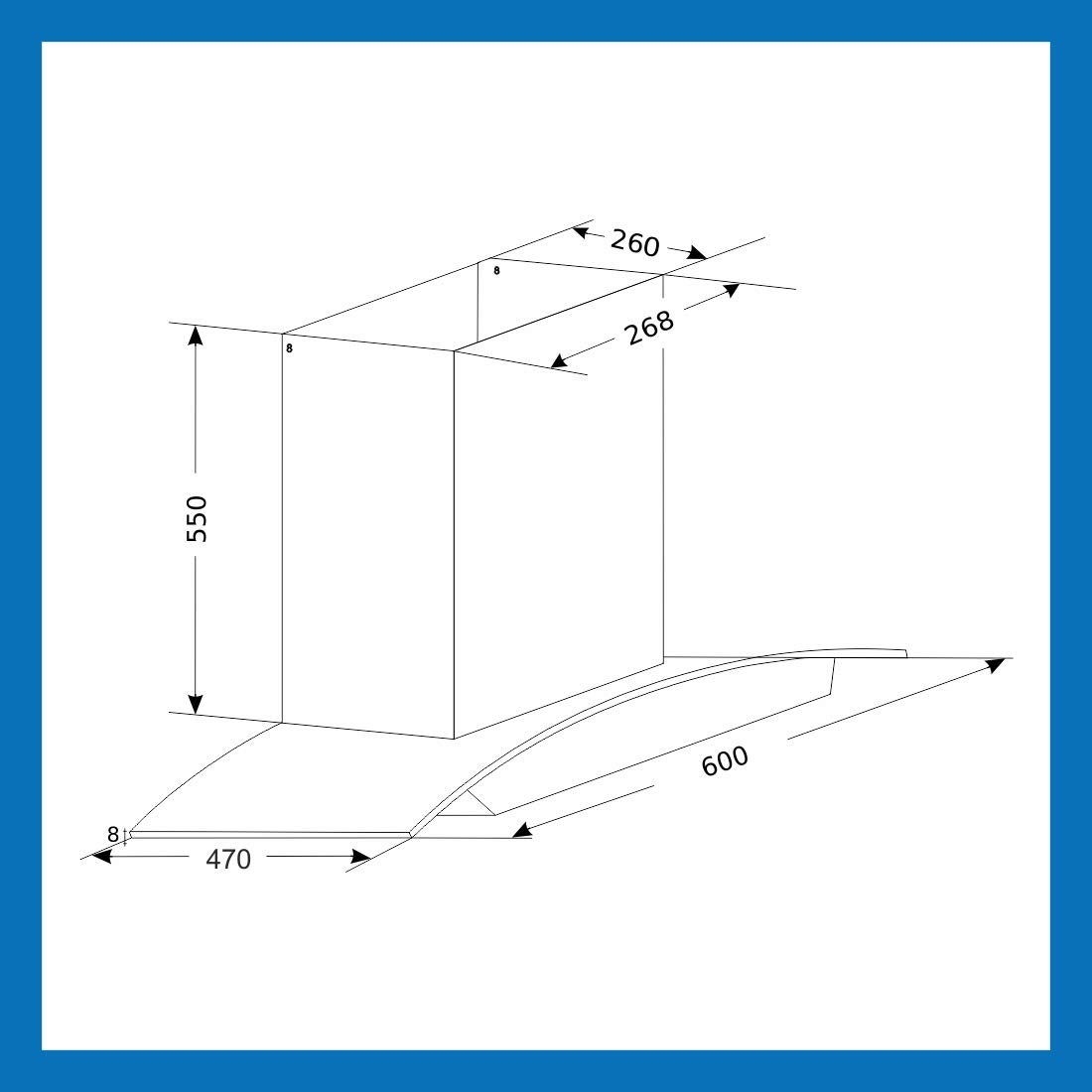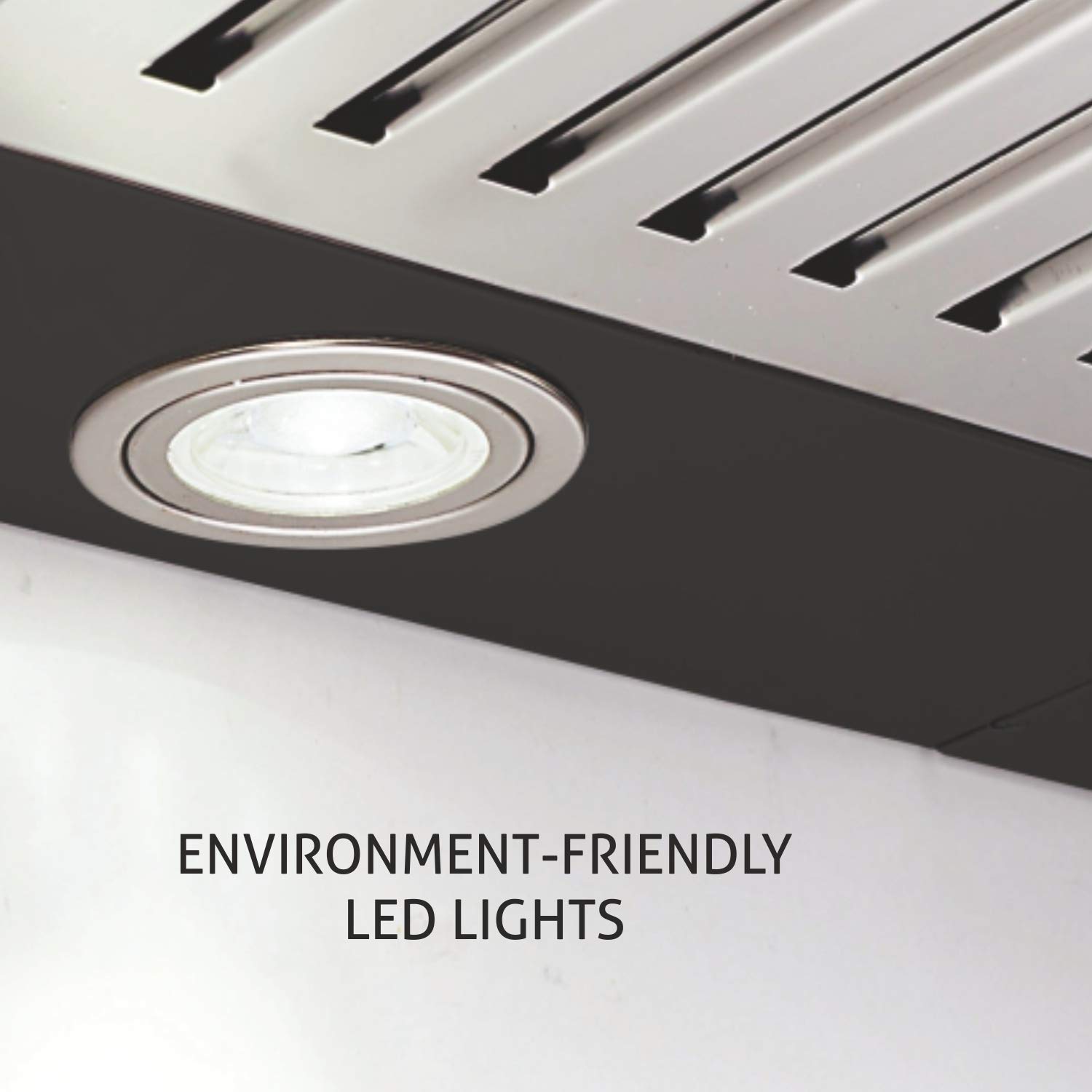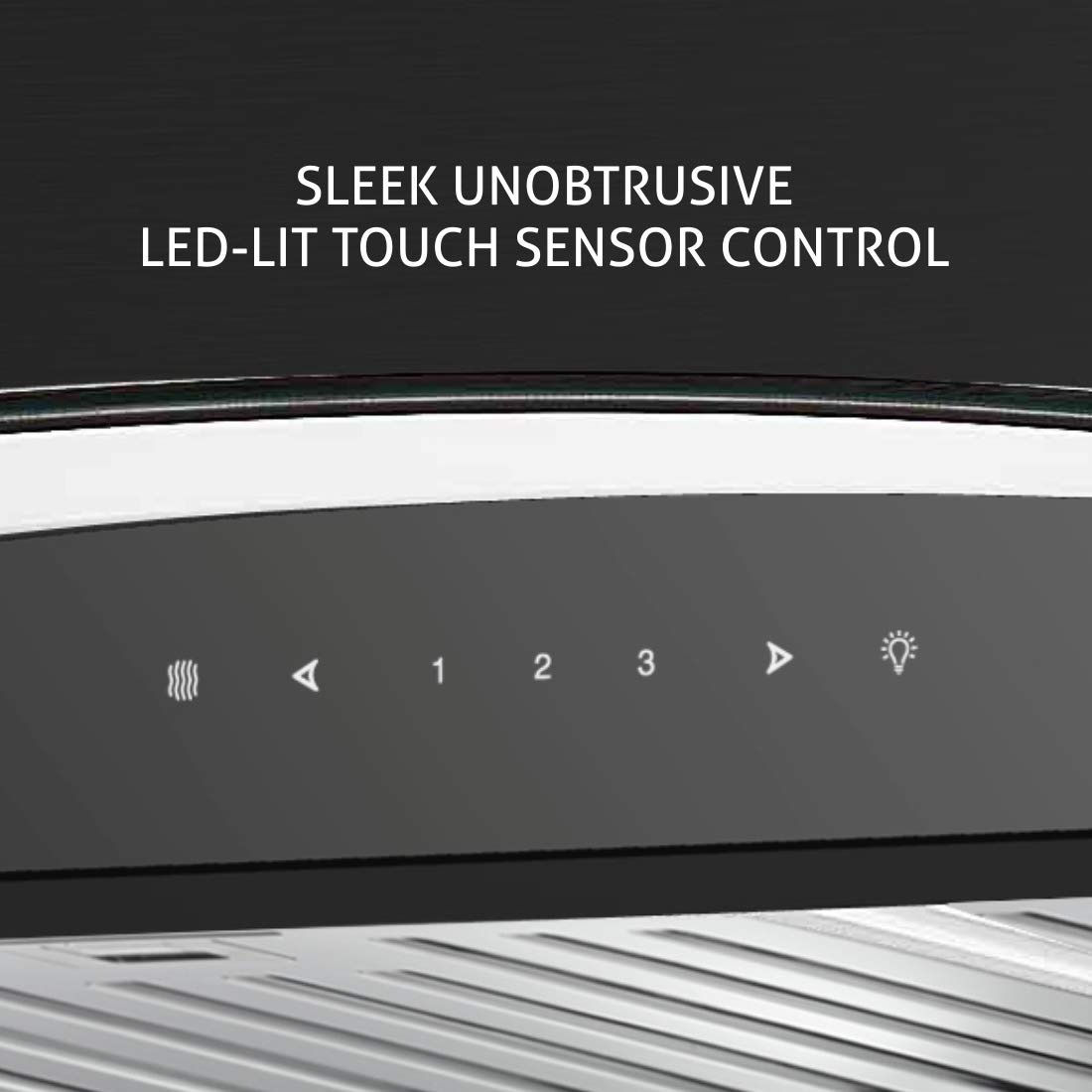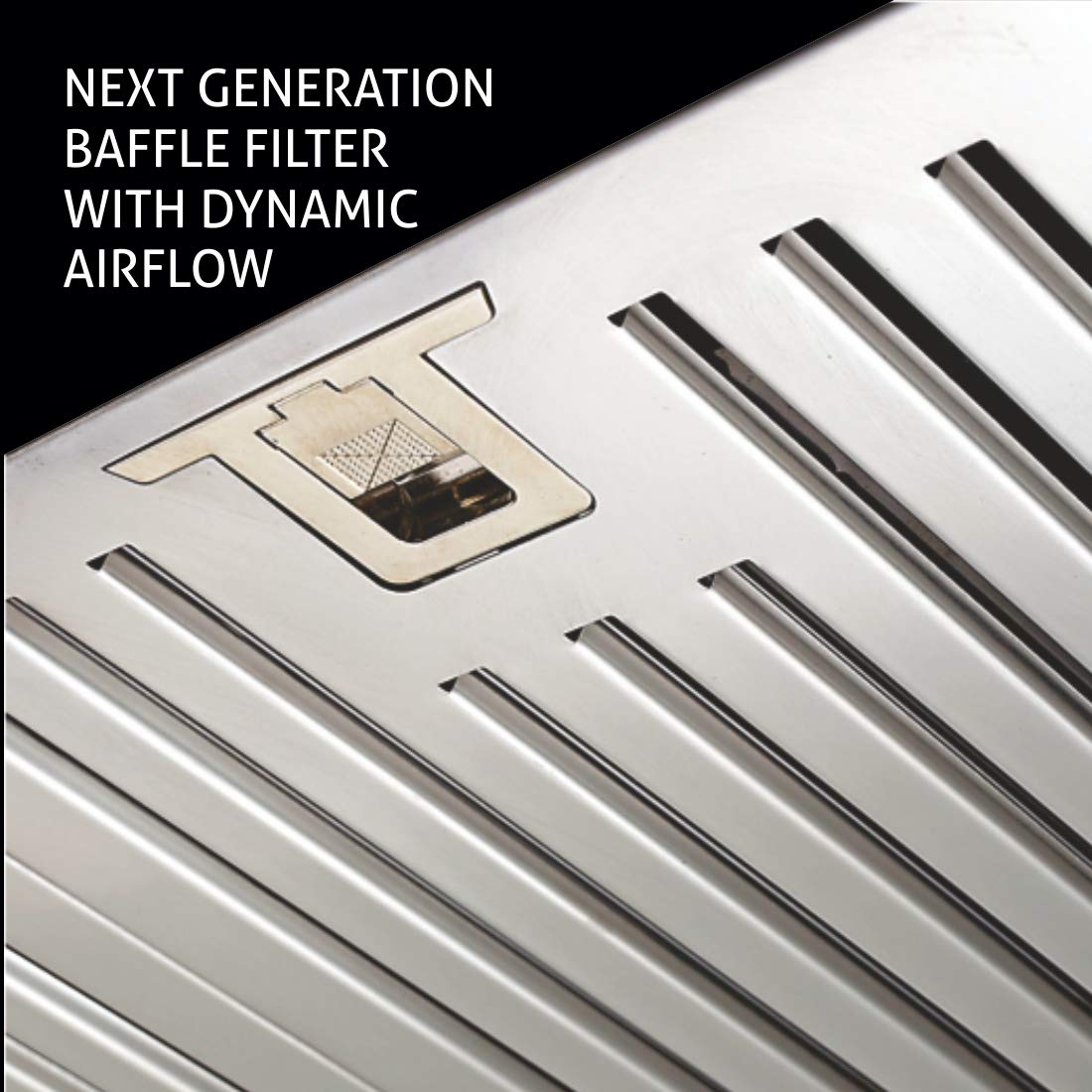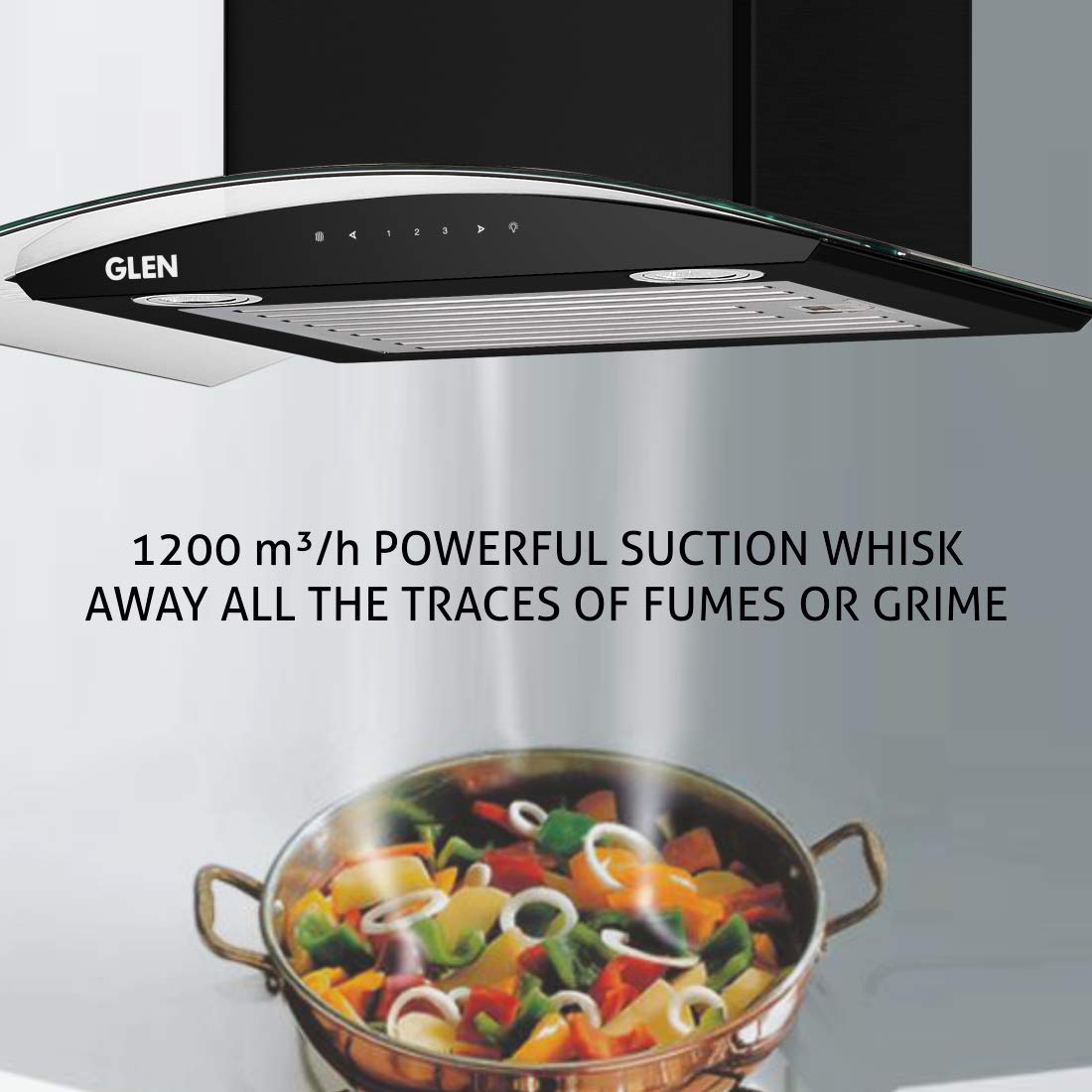 Glen 60cm 1200 m³/hour Auto Clean Chimney (6063,Touch Sensor Control with one big size Baffle Filter
Pyramid Chimney, Wall Mounted| Colour: Black

60cm (2-4 burner stove for wall mounted chimneys)

1200 m3/hr For 100-150 sqft

Baffle Filters| Control Type: Touch Sensor control | Max noise(dB): 58

Lifetime warranty (Conditions Apply)

Auto Clean Chimney 6063 with BaffleFilters, Touch Sensor (Black, 60cm)
For two decades Glen has been instrumental in upsetting the Indian kitchen with creative new items and mindful highlights. Sponsored by a broad exploration and worldwide, cutting edge fabricating plants in India.
Glen brings to the perceiving Indian lady items that are a perfect mix of style and execution.
GLEN Oil Collector Chimney 6063AC Black Touch Sensor Control.A in vogue dark hood having combination of spotless and bended hardened glass. It is intended to mix with the insides of your cutting edge kitchen. Its imaginative innovation wipes out stuck oil, oil, and residue bits stuck in the cavity of the kitchen stack by warming and softening those and gathering them all in the oil finder.
| | | |
| --- | --- | --- |
| | | |
| DESIGN | | STAINLESS STEEL BAFFLE FILTER |
| Elegant design in black finish with curved toughened glass adds a touch of modernity to the kitchen | | The next generation baffle filters with dynamic airflow works efficiently in removing the smoke & odors from kitchen. These are easy to clean and crafted to last long. |
| | | |
| | | |
| LED LIGHTS | | CONTROLS |
| Brilliant functionality with power saving LED lights which are environment-friendly and super long-life. Perfectly placed to illuminate the hob area for convenient cooking. | | Touch Control enables ease of operation with just one touch and makes your kitchen hood an easy and effortless product to use. |
| | | |
| | | |
| 4th Generation Auto Clean Technology | | METAL HOUSING |
| Chimney with the 4th Generation auto clean technology in which the heating elements on the housing of motor will melt the accumulated grease and grime and drip the same into oil collector tray/cup. | | Housing and Fan are made of metal for utmost safety and low noise & utmost safety. |
| | | |
| | | |
| ITALIAN MOTOR with TOP | | DYNAMIC AIRFLOW |
| 100% Copper Italian Motor with TOP (Thermal Overload protector) for switching off in case of excessive heat. | | The advanced design ensures that it does not reduce the airflow and accumulates the oily deposits without choking the filter. Moreover it's very easy to clean. |