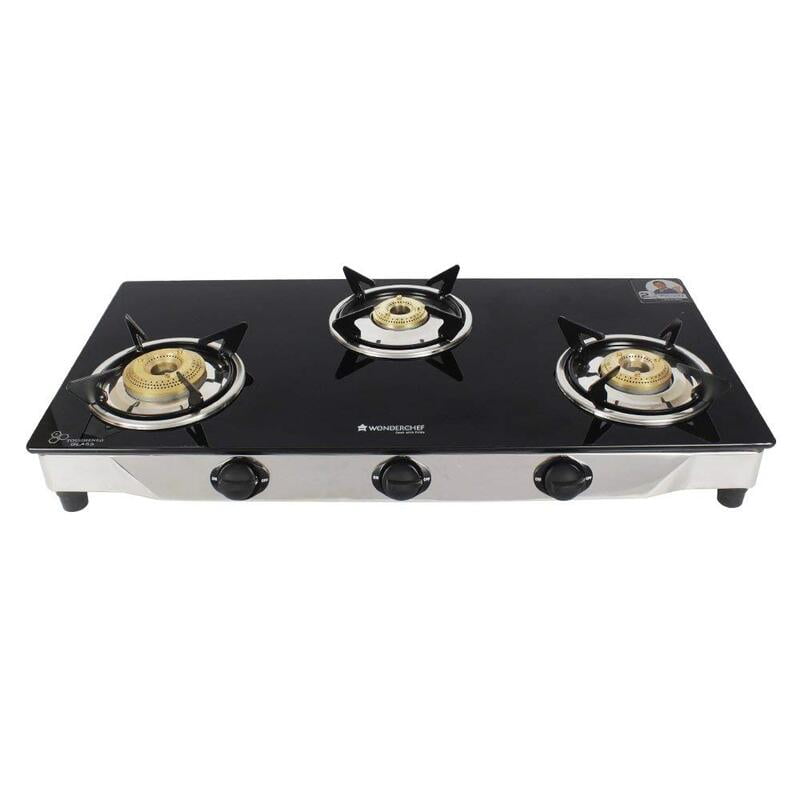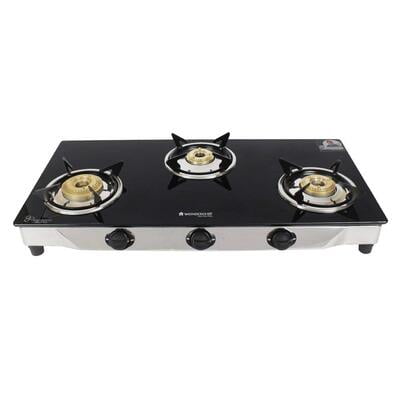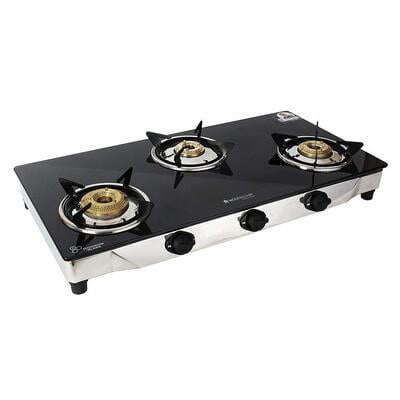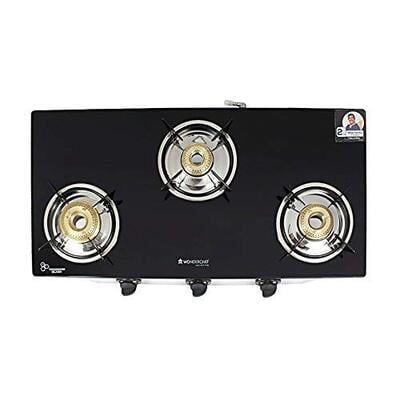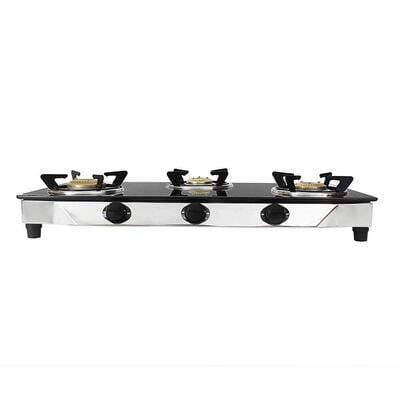 Wonderchef Ultima 3 Burner Glass Cooktop
Non-returnable
Ultima 3 Burner Glass Cooktop

Wonderchef Ultima 3 Burner Glass Cooktop is sturdy and reliable product designed to make your life easy. The ideal placement of 3 burners offers optimum utilization of space to accommodate different sized utensils The toughened glass top is easy to clean. Spill-proof burner stands, ergonomically designed knobs, high efficiency brass burners, powder-coated pan support and the Reliable Wonderchef Service make it a Must Buy. Cooking made practical!
Smart Lock Pan
With the Smart Lock Pan feature, your cooking utensils won't wobble enhancing their stability.
Stainless-steel Spill Tray
Stainless-steel spill tray ensures less chances of rusting and is low maintenance. This feature also aids in efficient cleaning.
Heat-efficient Brass Burners
The heavy brass burners ensure equal distribution of heat which aids in proper cooking processes. Since brass has a high thermal efficiency, it ensures optimum retention of heat while cooking.
Anti-Skid & Heat-resistant Legs
The polymer legs are skid-resistant which enhance the convenience and product efficiency.
Powder Coating
Powder-coating pan stands increase the longevity of the product. Since this coating is scratch free and non-reactive, it enhances cooking efficiency.
Easy to Use Knobs
The manual ignition system ensures precision flame control and safe usage of the gas stove. The ergonomic knob design makes turning the knob, easy on the fingers and provides precision flame control.
Thermally Toughened Glass
The heat resistant thermally toughened glass can bear high temperatures and is easy to clean.