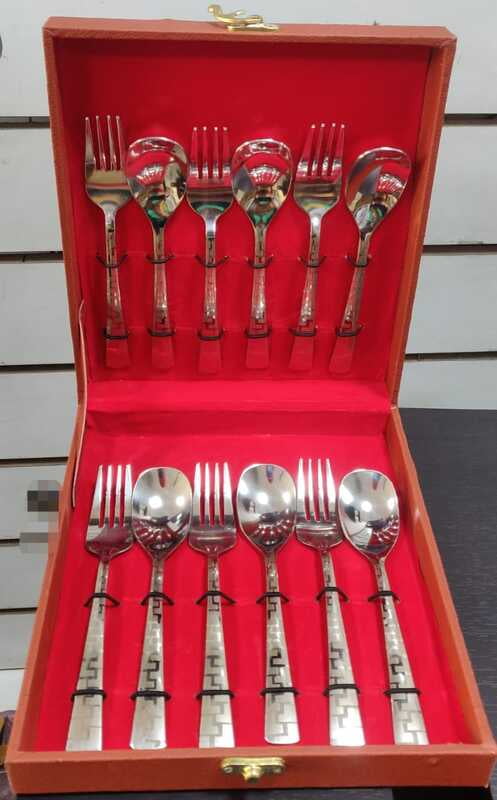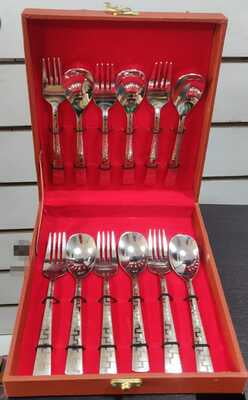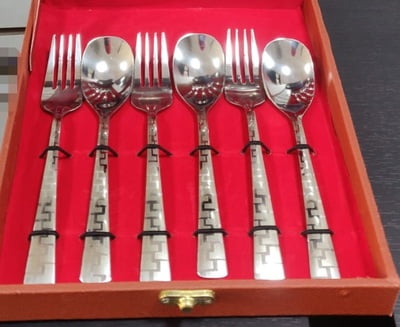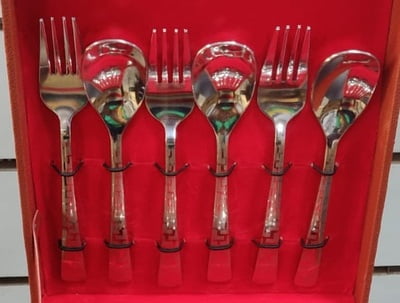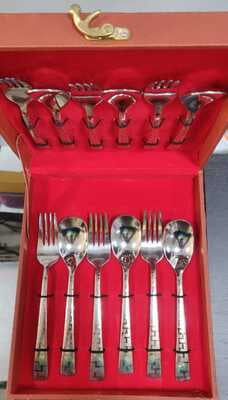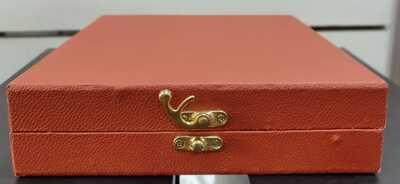 Sanjeev Kapoor 12Pc Stainless Steel Cutlery Set
Get 100% Branded Products Only
7 Days Replacement Guarantee
12 PC SS cutlery
6 PC SS Spoon
6 PC SS Folk
Design for Safe Food & Dishwasher Proof
Premium Box with Classy lock System.
Sanjeev Kapoor 12Pc Stainless Steel Cutlery Set
Sanjeev Kapoor is the most celebrated face of Indian cuisine today. SK range of cutlery is launched sighting the opportunity and need of the modern day consumer, who is seeking quality and aesthetically appealing products to enhance their dining experience. The SK range of exclusive cutlery is beautifully crafted in Food Grade Stainless Steel , hence safe for usage. A Special emphasis is laid on the quality of products, which makes it at par with the global standards. The product range varies from modern contemporary patterns to plain and elegant styles, which makes it classic and timeless. Each piece of cutlery is designed for perfect balance and comfort for the users. The product is tarnish resistant having fine finish and quality, which is quite evident from its very clean and smooth textures.
Product Care guidelines :
Please note the following ti prolong the life of your stainless steel products
Never leave salt or food on unwashed items-always rinse off.
While hand washing, use warm/hot water with added soap or liquid detergent and rinse thoroughly. A water softener may be required in case you are using water containing high mineral content.
In dish washers, follow the manufacturer's instructions and remove products immediately at the end of the drying cycle.
Do not mix stainless steel and silver plated items in a dishwasher basket.
Do not use abrasive washing powder or bleach for hand or machine washing, as this will corrode your product.
Dry immediately after washing with a soft cloth.
Do not scour with an abrasive pad or with wire wool.
Do not use silver cleaner on stainless steel.
Do not expose product to a ame.
SK 12Pc SS Cutlery Set Information
| | | |
| --- | --- | --- |
| Brand | | Sanjeev Kapoor |
| Model | | SK12PCS |
| Model No | | SK12PCS |
| Generic Name | | Cutlery |
| Manufacturer | | AWK Steelwares |
| Material | | 100 % Stainless Steel |
| Type of Cutlery | | Spoon & Flok |
| No of cutlery | | 12 pc |
| Flok | | 6 pc |
| Spoon | | 6 pc |
| Food Safe | | Yes |
| Dishwasher Proof | | Yes |
| Country of Origin | | India |