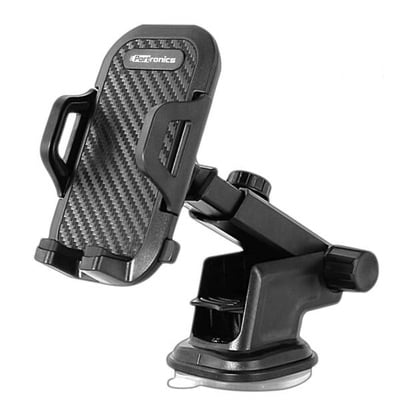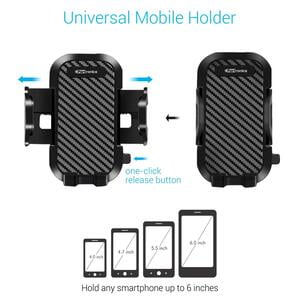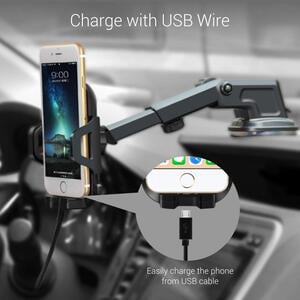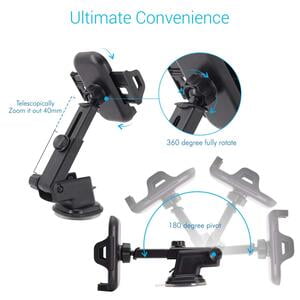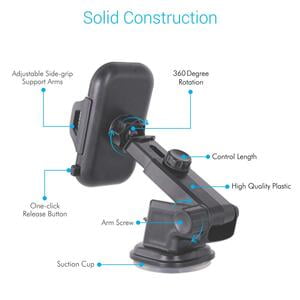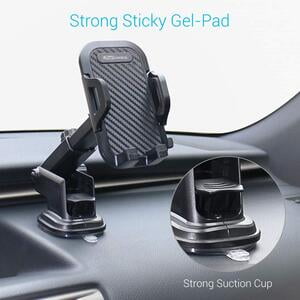 Portronics Clamp M Car Mobile Holder POR116
Clamp M is a premium Universal mobile Holder with a cradle to hold any smartphone up to 6 inches as it is charged with USB cable from any good car charger
You always drive your car while using your smartphone for viewing directions on the Google Maps or talking on the speaker phone, You take huge risks of holding the phone in your hands for these activities
You can telescopically zoom it out 40 mm, rotate it fully and tilt it side wards so you get maximum flexibility that any car mobile phone holder can give you in the market today
Clamp M has a mobile holder with lightweight, temperature resistant and strong ABS body, to use, simply clamp your smart device on the cradle arm of Clamp M without the fear of it falling down during bumpy drives
Simply press the innovative one-click release button given at the base of Clamp M to ensure easy release of smartphone
1 year warranty
---
From the manufacturer

Clamp M Car Mobile Holder





Ultimate Convenience




Universal Mobile Holder




There are two movable hinges giving you the flexibility to fix the smartphone anywhere in your car dashboard or windscreen and tilt it towards yourself depending on your convenience.

Clamp M is a premium universal mobile holder with a cradle to hold any smartphone up to 6 inches as it is charged with USB cable from any good car charger.




Charge with USB Wire




Simply slide your phone from the sides and the smartly designed clamp clutches the phone firmly. You can easily charge the phone from USB cable and car charger. You can easily pull the smartphone by pressing the release button from the bottom and clamp M automatically loosen up to ensure that the phone pull out is smooth and easy. You can charge any mobile devices including iPhones,

Android

devices, MI, Oppo, Vivo, etc.
| | |
| --- | --- |
| | |
| Convenient and Safe Driving | Solid Construction |
| You always drive your car while using your smartphone for viewing directions on the Google Maps or talking on the speaker phone. You take huge risks of holding the phone in your hands for these activities. While there are car mobile holders available in the market, but you are not sure of their user friendliness. Cheap low quality car phone holders also put your expensive device at risk of falling during bumpy driving. | Charge M has a mobile holder with high quality, lightweight, temperature resistant and strong ABS body. To use, simply clamp your smart device on the cradle arm of clamp M without the fear of it falling down during bumpy drives. The unique 360* revolving arm-shaped human design allows to freely adjust the angle, provide a good view for any driving position without blocking of visibility. |
| | |
| | |
| Strong Sticky Gel-Pad | |
| There is a suction cup with best quality sticky gel-pad which conveniently attaches to dashboard, windscreen or any other smooth surface and easily removable too. | |