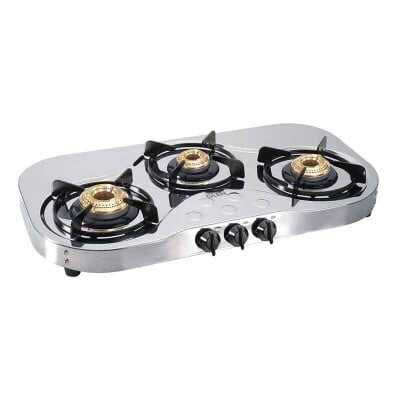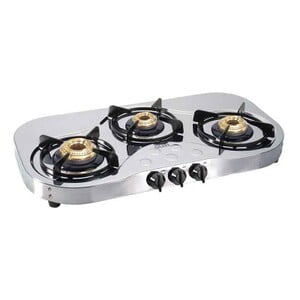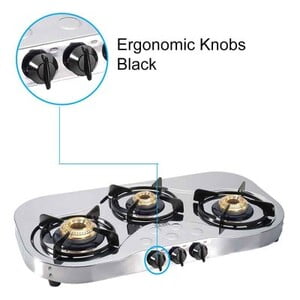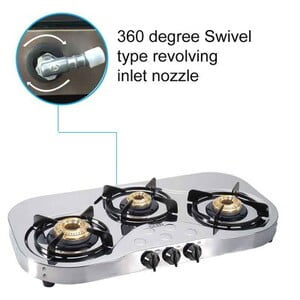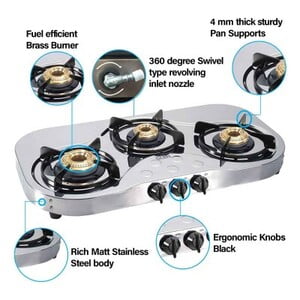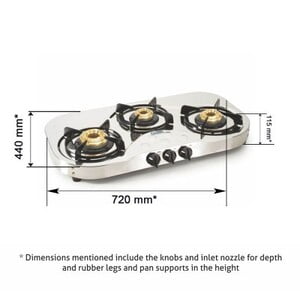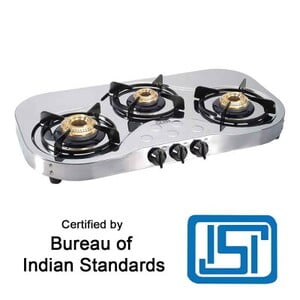 Glen 1037 Stainless Steel High Flame Brass Burner Cooktop
Get 100% Genuine and authentic product
7 Days Replacement Guarantee
720 x 440 mm is sufficient space to cook
Fuel efficient brass burners
4 mm thick sturdy pan support
ISI Certified
Revolving Inlet Nozzle
Ergonomic black knobs
Glen 3 Burner Stainless Steel Gas Stove 1037


For two decades Glen has been instrumental in changing the Indian kitchen with inventive new items and insightful highlights. Supported by a broad examination and global, best in class producing plants in India.
Glen brings to the observing Indian lady items that are a perfect blend of style and execution.
Tempered steel cooktops to suit the feel of your regular style kitchen. Highlights like aluminum composite burners, solid container underpins, rich SS body and flawless fire control makes Glen a perfect accomplice for the prosperity of you and your family.
Burner Type : Fuel efficient Brass Burner
Nozzle : 360 degree Swivel type revolving inlet nozzle
Knob : Ergonomic Knobs Black
Total Gas Rating (g/h - kcal/h) : 541 - 5896
Gas Rating - Small Burner (g/h - kcal/h) : 143 - 1554
Gas Rating - Big Burner (g/h - kcal/h) : 177 - 1930
Gas Rating - High Flame Burner (g/h - kcal/h) : 221 - 2412
Net Weight (Kg.) : 6.65
Support Type : LPG Gas (on request convertible to PNG on chargeable basis)
Pan supports : 4 mm thick sturdy Pan Supports
Number of Burner : 3
Auto Ignition Option : Not Available
High Flame Burner : 1
Small Burner : 1
Big Burner : 1
Gross Weight (Kg.) : 7.9
Certified : ISI Certified
Body : SS Natural Polish
Width : 720 mm*
Depth : 440 mm*
Height : 115 mm *