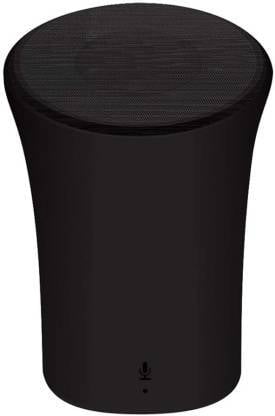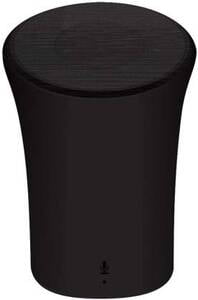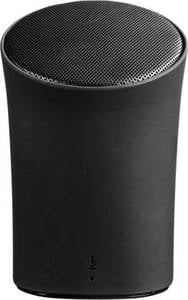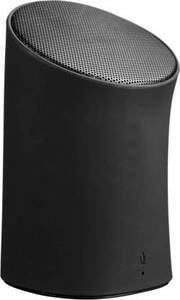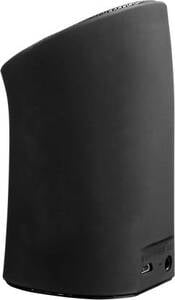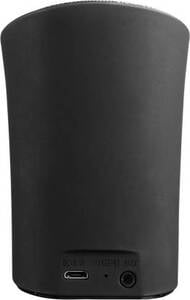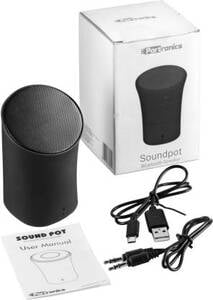 Portronics POR-280 Sound Pot Wireless Bluetooth Speaker (Black)
Power Output (RMS): 3 W

Power Source: Battery

Charging time: 3 hr

Bluetooth Version: 4.1

Wireless range: 10 m

Wireless music streaming via Bluetooth

Pair two devices simulatenously with enhanced bluetooth connectivity

Compact size and shape; fits in the palm of your hand
Featuring a compact shape and many innovative features, the Sound-pot from Portronics is a speaker you will love listening to your music from. The cylindrical design and the rubberised finish of this portable speaker make it easy to hold it in your hand when you are on the move.
Pair two devices at one time
Listening to the same playlist can get monotonous after a point of time. This speaker can be paired with two devices at the same time, so when you and your best friend get together, you can share your playlist without having to worry about connectivity issues.
Bluetooth connectivity
Apart from a compact design, this speaker also features Bluetooth connectivity, which makes it easily portable, as you don't have to be tethered to your speaker when you are on the move.
Rechargeable battery
The Lithium-ion battery of this speaker is rechargeable, so you can listen to your favourite tracks for hours on end. You can recharge the battery with the help of the microUSB cable provided provided with the speaker.