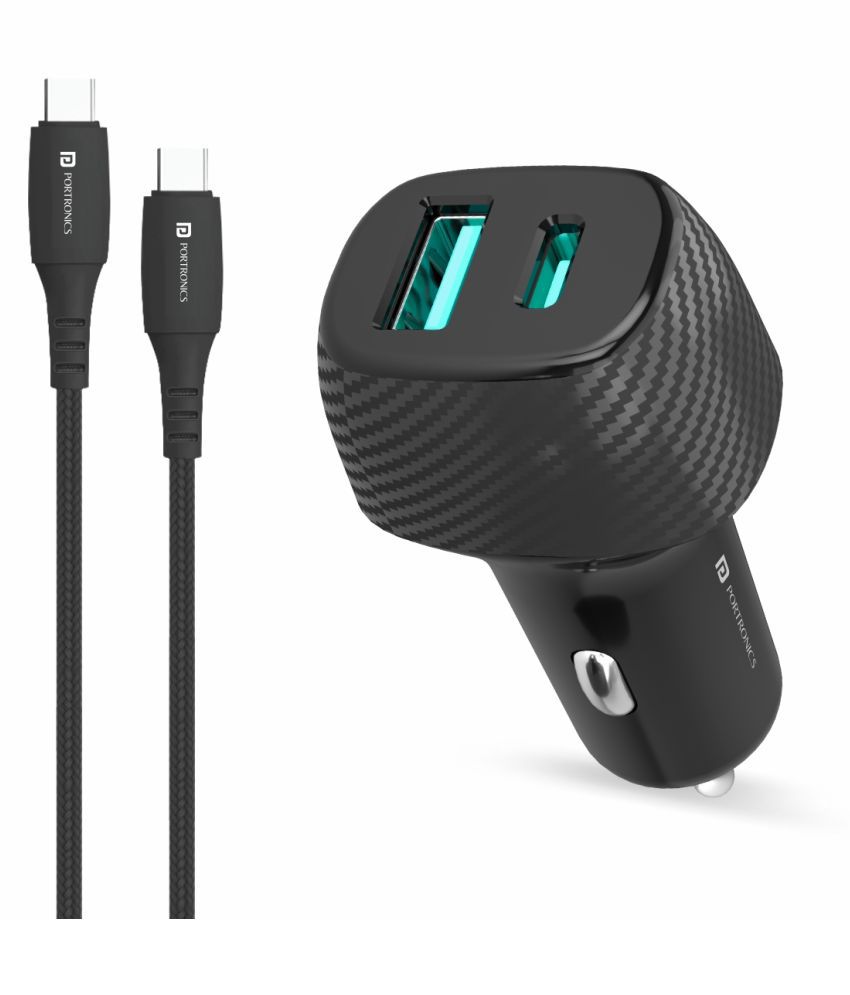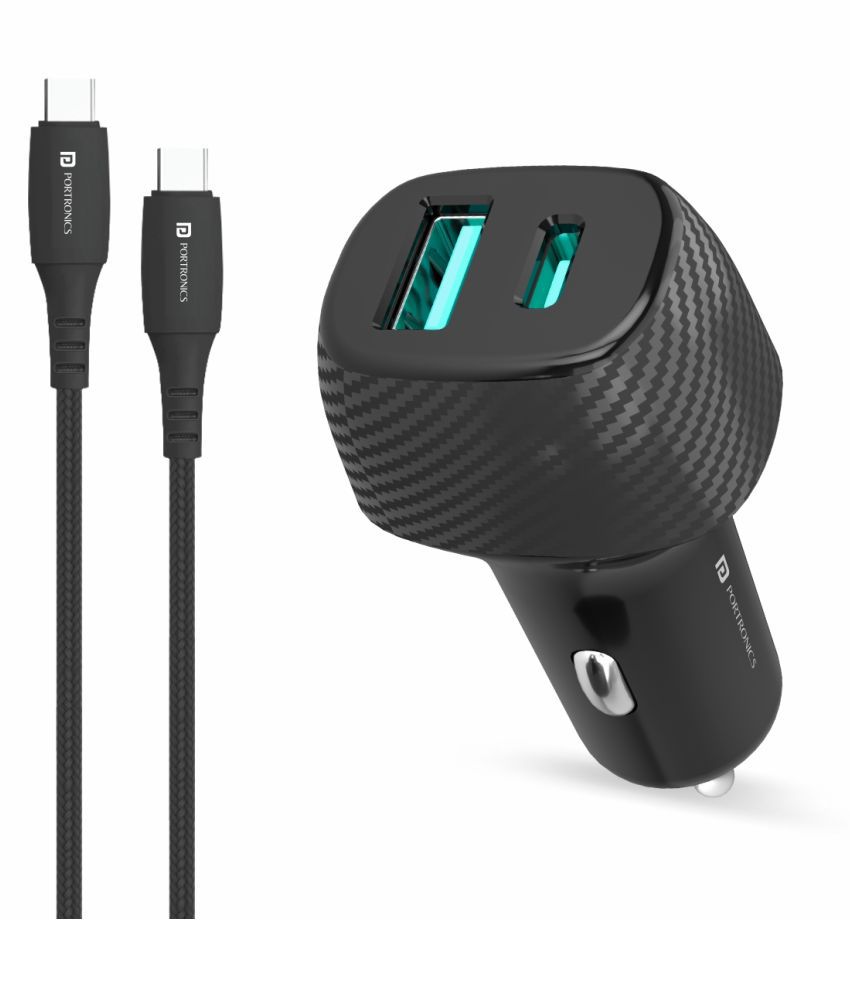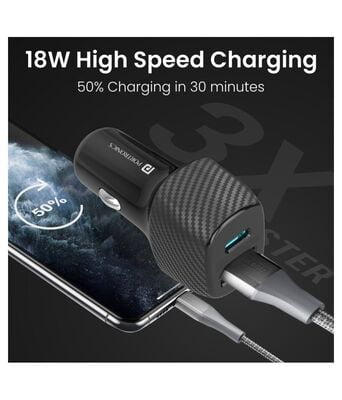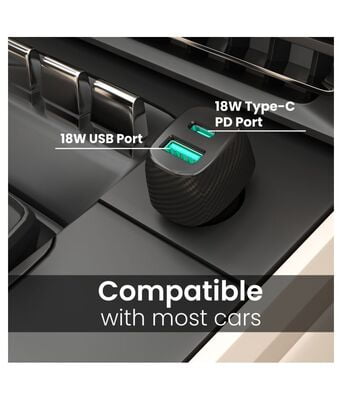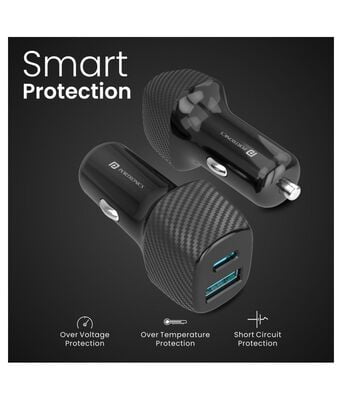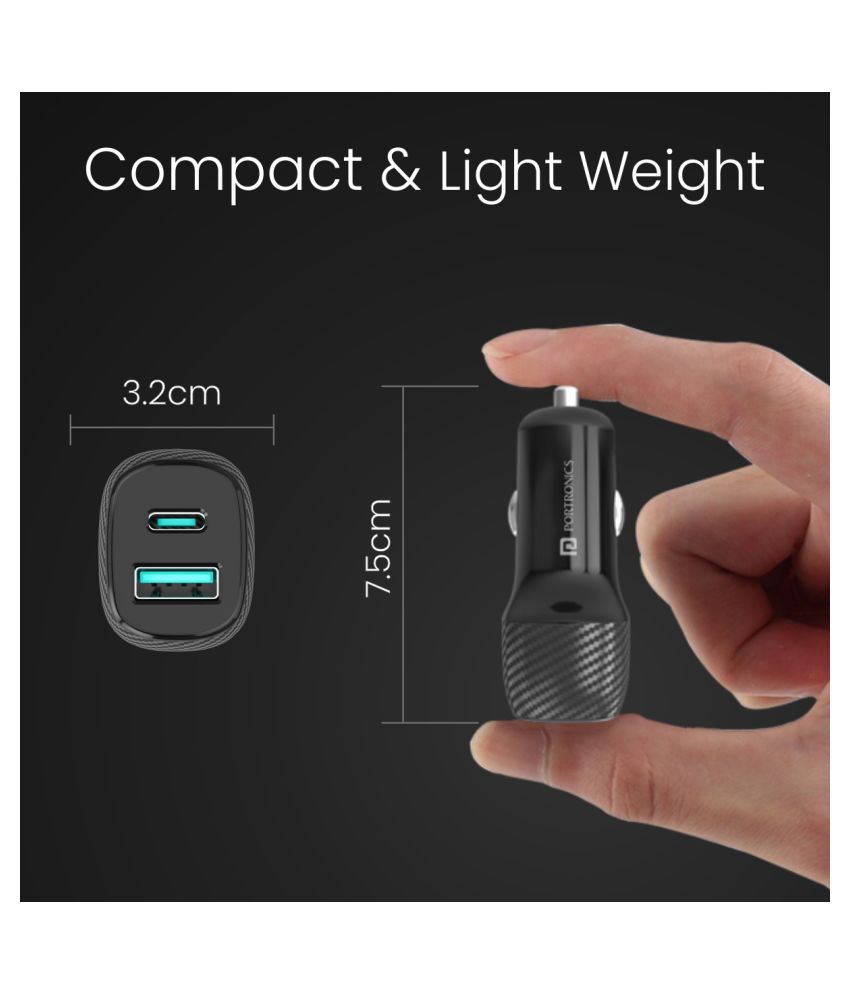 Portronics Car Charger With Dual USB Output power 6 Por 1346
100% Genuine Authentic Products,
& 7 days replacement guarantee






With Portronics Car Power-6, no need to worry about charging your phone before travelling anymore. The all-new Car Power 6 is equipped with a powerful 36W output that allows you to charge multiple devices at the same time. It is compatible with all types of devices as there are dual-USB ports. In just 30 minutes of your journey, you can half-charge your phones. You don't have to worry about the safety of your expensive electronic gadgets anymore, it is enabled with a smart chip that makes it tough and allows protection from short circuits, overheating and overvoltage issues.
Portronics
Box Contents:Charger 1N, Cable 1N
Model No.:Car Power 6 POR-1346
Colour:Black
Material:Plastic
Fast Charging:Yes
Cable Included:Yes
Cable Length:Less than 1 m
USB Support:No
No. of USB Ports:1 Port
Phones compatibale with cable:Multi Output (Multiple Phones)
Warranty:1 Year
SUPC: SDL152599802