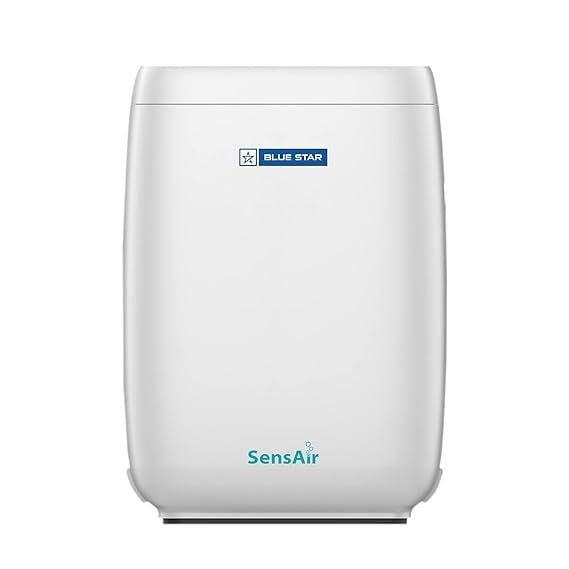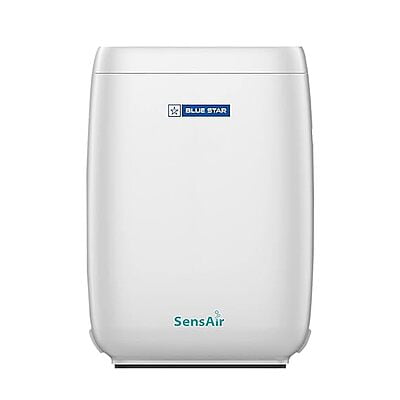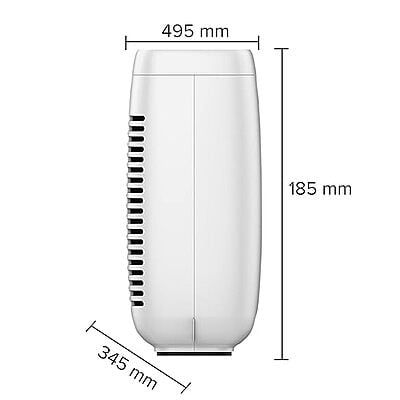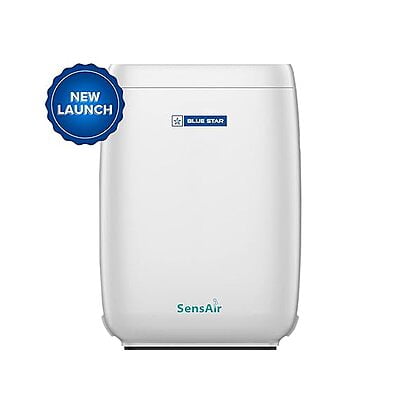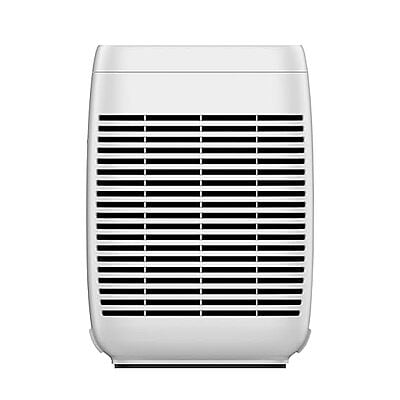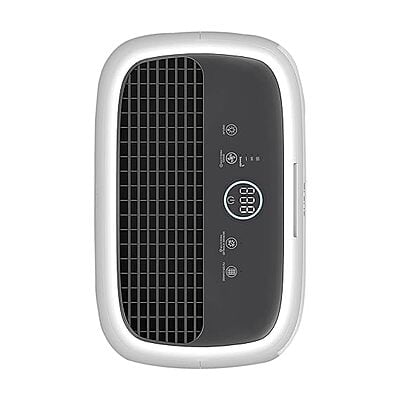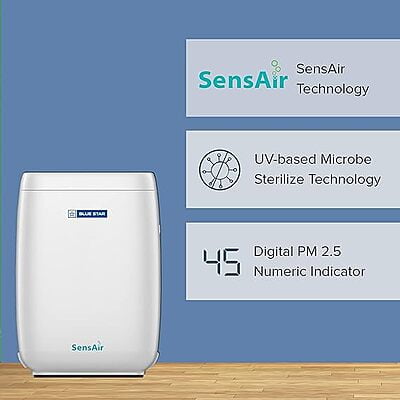 Blue Star Air Purifier AP420OAN|Room Air Purifier with UV Based Microbe Sterilize technology|SensAir|HEPA Filter|Active Carbon
Get 100% genuine and authentic product
7 Days Replacement guarantee
| | | |
| --- | --- | --- |
| Colour | | White |
| Brand | | Blue Star |
| Product Dimensions | | 34.5D x 49.5W x 18.5H Centimeters |
| Floor Area | | 592 Square Feet |
| Specification Met | | HEPA |
About this item
SensAir Technology uses the most advanced Auto sensor to intelligently detect, continuously monitor and indicate the presence of harmful pollutants inside the closed environment, in the fastest time. Depending on the quality and quantity of harmful pollutants, SensAir Technology varies the speed and performance to automatically purify the indoor air quality, releasing only pure and safe air inside the room.
Digital PM 2.5 Numeric Indicator: PM 2.5 Numeric Indicator shows real-time PM 2.5 pollutant levels present inside the room in terms of digits.; Touch User Interface: The AP420OAN Air Purifier comes with a touch interface that makes it simple to operate.
UV based Microbe Sterilize Technology: The Microbe Sterilize technology absorbs and destroys harmful micro-organisms like bacteria, viruses, pollen, mold, and dust mites that aren't visible to the naked eye. In fact, it's so efficient that it permanently deactivates 99.7%* of microbes from your living spaces.
Filter Change Indicator: Filter Change Indicator indicates the time to change the filter of Air purifier to maintain optimum Air Purification inside the room.
Color Name: White; Size Name: Medium
Blue Star Air Purifier AP420OAN|Room Air Purifier with UV Based Microbe Sterilize technology
PRODUCT FEATURES
SensAir Technology
SensAir Technology uses the most advanced Auto Sensor to intelligently sense, detect, continuously monitor and indicate the presence of harmful pollutants inside the closed environment, in the fastest time. Depending on the quality and quantity of harmful pollutants, SensAir Technology varies the speed and performance to automatically purify the indoor air quality, releasing only pure and safe air inside the room.
Microbe Sterilize Technology
The Microbe Sterilize Technology absorbs and deactivates harmful micro-organisms like bacteria, pollen, molds and dust mites that aren't visible to the naked eye. In fact, it's so efficient that it permanently eliminates 99.7% of microbes from your living spaces.
Digital PM 2.5 Numeric Indicator
PM 2.5 Numeric Indicator shows real-time PM 2.5 pollutant levels present inside the room in terms of digits.
Touch User Interface
The AP420OAN Air Purifier comes with a touch interface that makes it simple to operate.
Filter Change Indicator
The system is equipped with specially designed filter change alert, indicating that the filter life is nearing its end and requires replacement.
Child Lock
This function prevents the operation of the control panel unknowingly.
| | | |
| --- | --- | --- |
| Colour | | ‎White |
| Brand | | ‎Blue Star |
| Product Dimensions | | ‎34.5D x 49.5W x 18.5H Centimeters |
| Floor Area | | ‎592 Square Feet |
| Specification Met | | ‎HEPA |
| Noise Level | | ‎25 dB |
| Controller Type | | ‎Button Control |
| Wattage | | ‎40 Watts |
| Manufacturer | | ‎Blue Star |
| Country of Origin | | ‎India |
| Item model number | | ‎AP420OAN |
| | | |