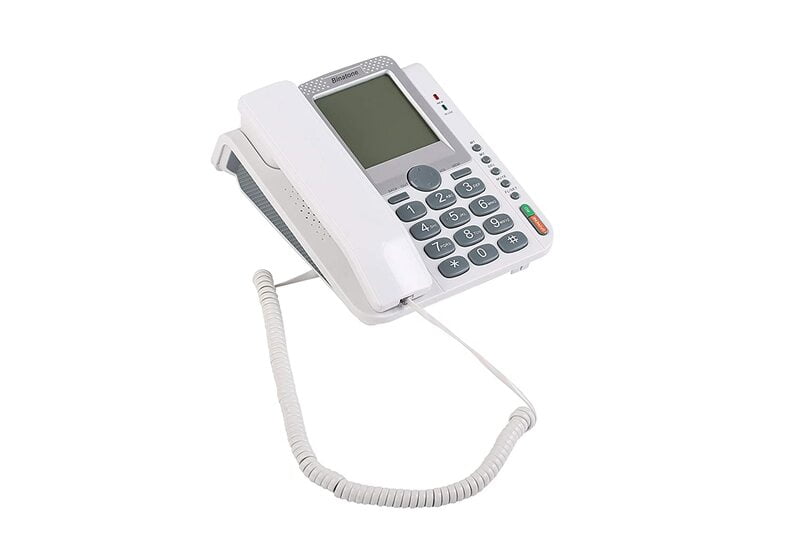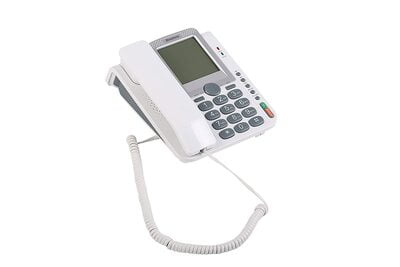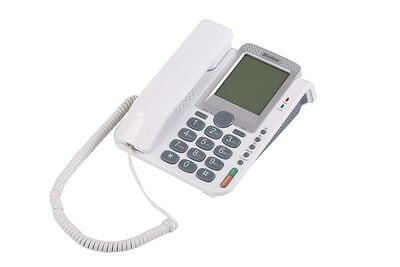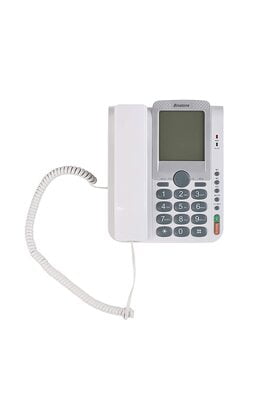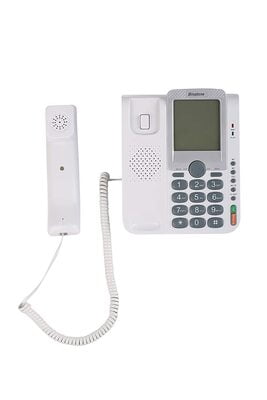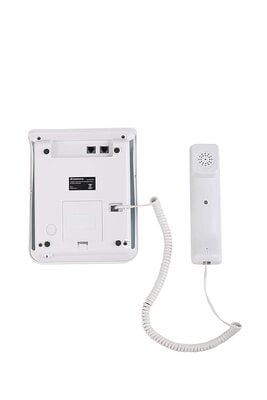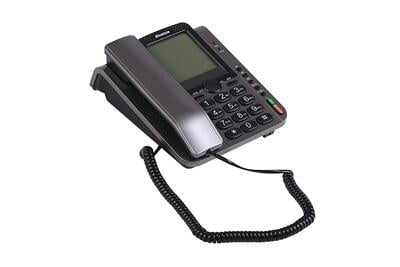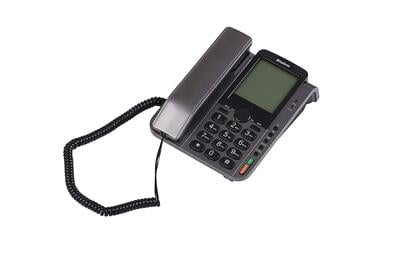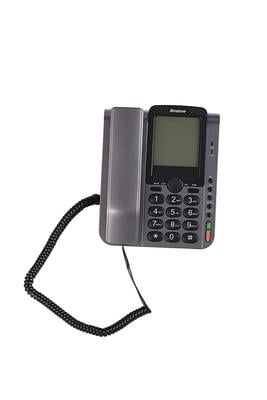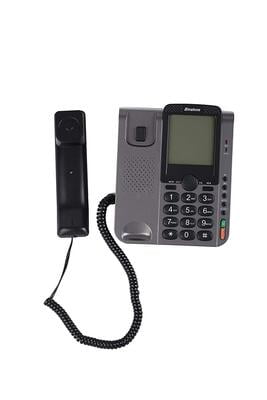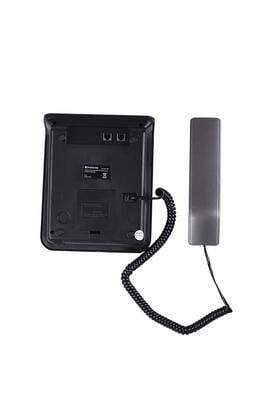 Binatone Concept 901 corded Telephone with Big Display & HF Digital Speaker
Get 100% Branded Products Only
7 Days Replacement Guarantee
M1-M2 One Touch Memory.
10 Two Touch fast dialling Memory.
50 Caller I.D Memory.
HF Speaker Phone.
Date & Time Display, Mute Function, Calculator Function, Extension Line Jack.
Binatone Concept 901 Corded Telephone
Binatone Concept 901 corded Telephone with
Big Display & HF Digital Speaker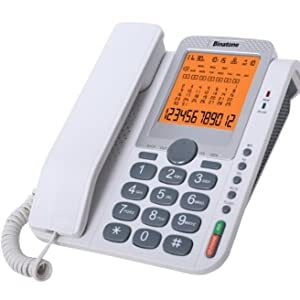 The feature Concept 901 CLI corded phone is a good choice for home or office use. Painted in the pristine shade of white, it is a two-way speaker phone that lets you adjust its volume levels. Unlike traditional corded phones, this landline phone allows you to choose between 16 normal ringtones and alter the ringing volume. It is fitted with a 16-digit LCD display with backlight and adjustable contrast. All your incoming calls, new calls and repeat calls are displayed on this screen.
Concept 901 - Corded Telephone with Caller Display and Speaker
Even in this age of cell phones, land phones haven't lost their importance. Few of the reasons behind this fact are it comes very handy for making emergency calls, it is much more reliable in terms of connectivity, come handy in case of long duration calls, provides you with an alternate source of communication when you have lost or damaged your cell phone. Binatone, one of the leading providers of electronic appliances, has brought you this Binatone Concept 901 Corded Landline Phone which is a perfect business phone. This black landline phone has
alphanumeric
buttons and a slanted display which help you to view the display screen clearly.
Big Display and Digital Speaker Phone Calendar Functionality




Corded Telephone with Caller Display and Speaker

This phone comes with Big Display and digital speaker. It comes with so many best features for users like

Calendar

, Alarm, Handsfree Speaker, Two one touch memory, In-use and new call indicator. Since landline phones are still one of the reliable communicating tools both in offices and households, you can therefore buy this user-friendly landline phone today and stay connected with your near and dear ones forever.




The 2-line LCD display screen of this landline phone shows up to 12 digits along with the time and date.