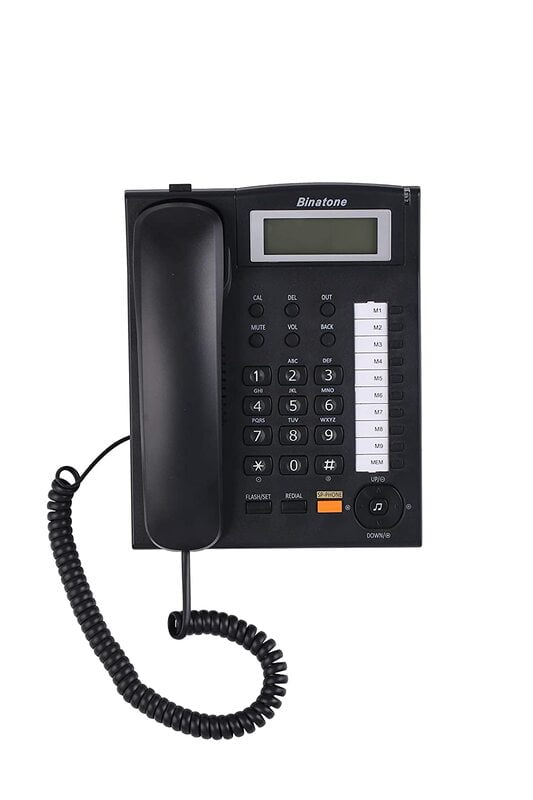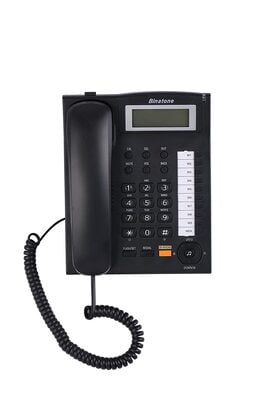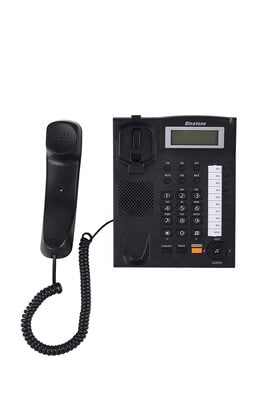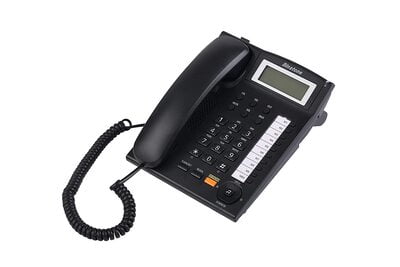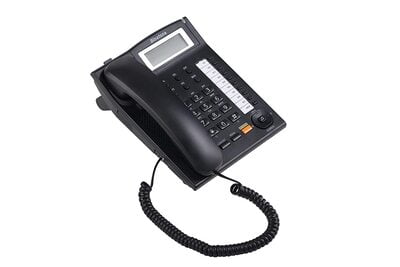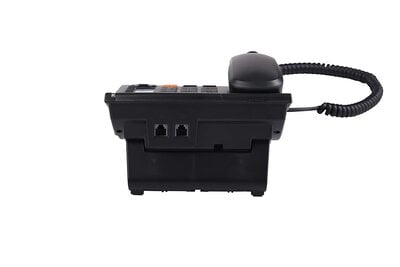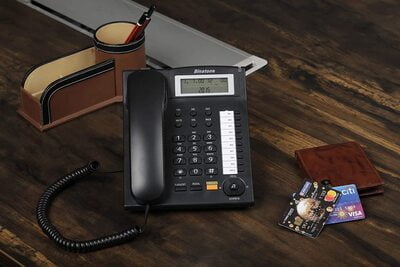 Binatone Concept 851 Corded Telephone with Clip & HF Speaker
Get 100% Branded Products Only
7 Days Replacement Guarantee
M1-M9 One Touch Memory

3 Step Tilt angle Selectable Angle Display

50 Caller I.D Memory

14 Dial out Memory

HF volume Adjustable

Extension Line Jack

Music On Hold

Binatone Concept 851 Corded Telephone with Clip & HF Speaker
Dillimall Present The Binatone Concept 851 Corded Telephone with Clip & HF Speaker M1-M9 One Touch Memory, 3 Step Tilt angle selectable Angle Display, 50 Caller ID memory, 14 Dial Out
Memory
, HF volume Adjustable and 10 Two touch Fast dialing memory, Red visual ringer LED, Alarm clock, Calculator, Date & Time Display or Mute Function. Extension line jack also with music on Hold.
If it is a dependable landline phone you are looking for, this Concept 851 Corded Landline Phone would be a great choice. With features that add an edge to its functionality and utility, this landline phone supports the subjective and objective needs of modern day telecommunication. Given the present relationship of mankind with communication, it can be easily said that a decent telephone at disposal is a basic necessity to function in society. Be it for the workplace or home, this phone compliments such an important need.
Binatone Concept 851 Corded Telephone with Clip and HF Speaker
Even in this age of cell phones, land phones haven't lost their importance. Few of the reasons behind this fact are it comes very handy for making emergency calls, it is much more reliable in terms of connectivity, come handy in case of long duration calls, provides you with an alternate source of communication when you have lost or damaged your cell phone. Binatone, one of the leading providers of electronic appliances, has brought you this Binatone Concept 851 Corded Landline Phone which is a perfect business phone. This black landline phone has alpha
numerical buttons and a slanted display which help you to view the display screen clearly.
Key Features
C851 Supports 2-line LCD display screen of this landline phone.
The speaker phone allows you to make a conference call with your junior staffs in your office conveniently even from a different place. It also has a toggle mute feature.
It can store up to 14 outgoing and 50 incoming numbers so that you can keep track of the call logs.
It Save 9 of the most used numbers in a one touch speed dial button (M1~M9).
The red ringer LED keeps you notified when you have missed any calls.
This corded landline phone does not require batteries for operating.
The Caller ID FSK/DTMF auto select feature lets you decide whether you want to take a particular call or not.
| | | |
| --- | --- | --- |
| | | |
| 3 Step Tilt Angle Facility | | 9 One Touch Memory Button |
| This phone has a facility to set the base in three different view angle so that user can set the display visibility as per his requirement. | | C851 has a facility to save 9 one the most used numbers in a one touch speed dial button (M1~M9). |
| . | | |
| | | |
| Calculator and Music on Hold Function | | 16 Digit Backlit Display with Date and Time |
| It has a functionality of Calculator and Music on hold. | | C851 Supports 2-line LCD display screen of this landline phone with Date and Time Display. |