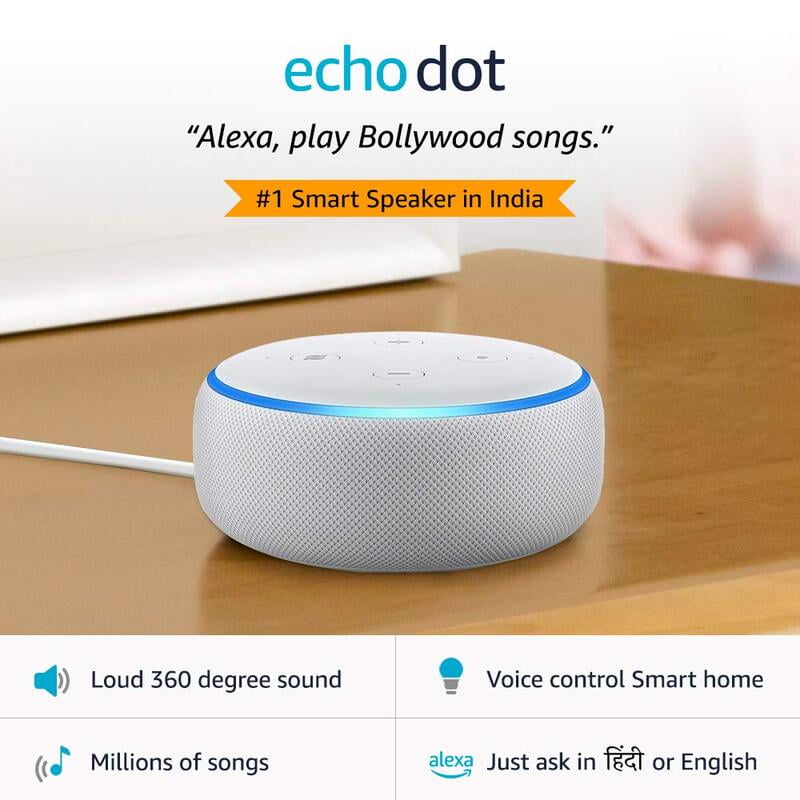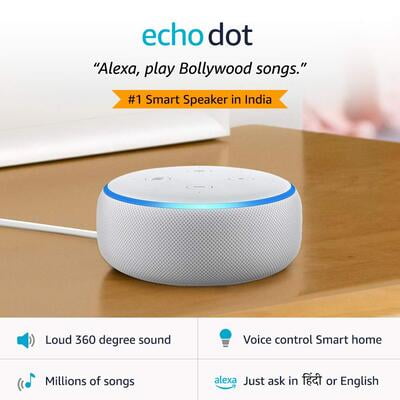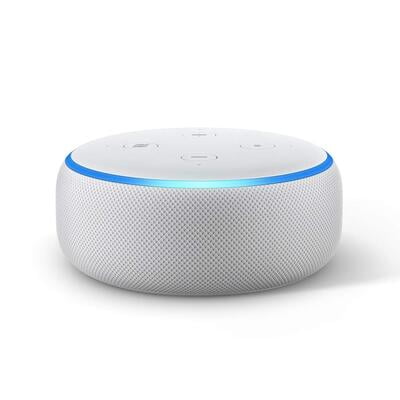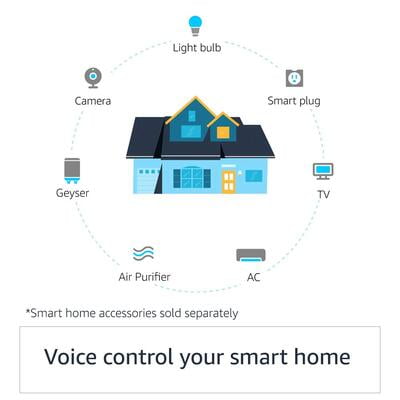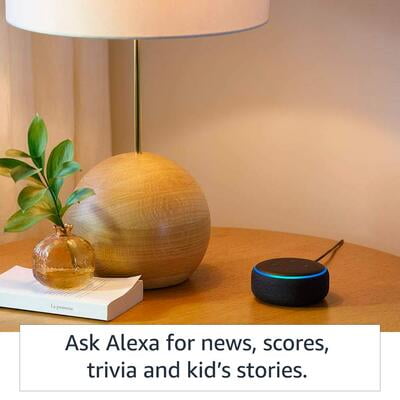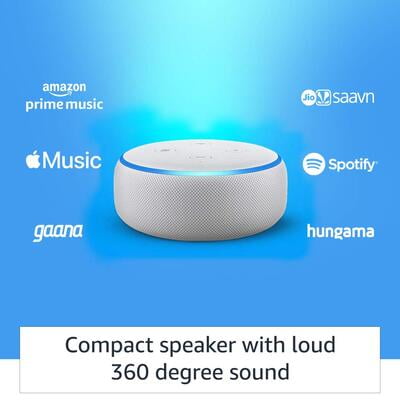 Amazon Echo Dot (3rd Gen)-(White) New and Improved Smart Speaker With Alexa
100% Original Genuine Amazon Device, Brand New Sealed Pack

Our most popular smart speaker with 360 degree sound
Just ask Alexa for music, news, trivias, scores, weather, alarms , kids rhymes and stories
Alexa is always ready to help in both English & Hindi
Stream millions of songs from Amazon Prime Music, JioSaavn, Gaana, Apple music
Access songs in Hindi, English, Telugu, Tamil, Punjabi, Marathi, Bengali, Bhojpuri, Kannada and more
Voice control smart lights or your existing AC, geyser, water pump, air purifier using smart plug (smart home accessories sold separately)

Your Echo devices come with multiple layers of privacy protection. From microphone off buttons to the ability to view and delete your voice recordings, you have transparency and control over your Alexa experience.

Want to speak to Alexa in Hindi?


You can change your device language to English/हिन्दी via the Language options inside the Device settings on the Alexa App. If you don't see this option, please make sure you have the latest software update on your Echo device and the latest version of the Alexa app. To speak to Alexa in Hindi, just ask, "Alexa, speak in English and Hindi."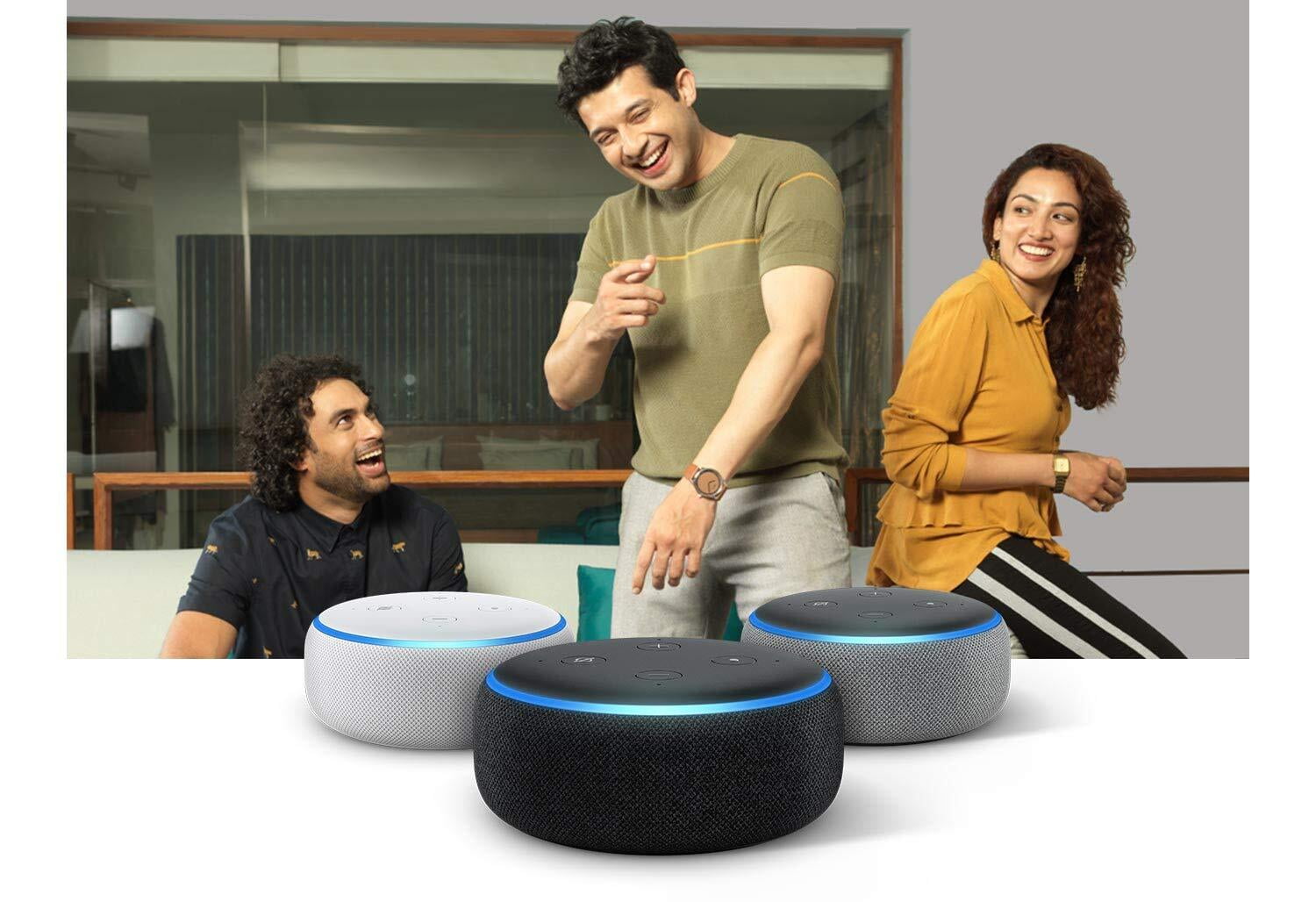 With a new speaker and design, Echo Dot is a voice-controlled smart speaker with Alexa, designed for any room. Just ask for music, news, information, control compatible smart home devices and more. You can either use the crisp and clear built-in speaker or connect Echo Dot to your own other speakers using Bluetooth or 3.5mm audio cable.

Meet Alexa, the brain behind Echo
Alexa, the brain behind Echo Dot, is built in the cloud, so it is always getting smarter. The more you use Dot, the more Alexa adapts to your speech patterns and vocabulary. Using Alexa is as simple as asking a question – just ask and Alexa will respond instantly.
Sleek and compact design makes Echo Dot a convenient addition to any room in the house. You can place Dot in the bedroom and use it to play music, set alarms and turn off your lights. Or put it in the living room to check news, sports scores, calendar, and movie show times. Or use it in the kitchen to set timers, add items to lists and shop for millions of products on Amazon just using your voice.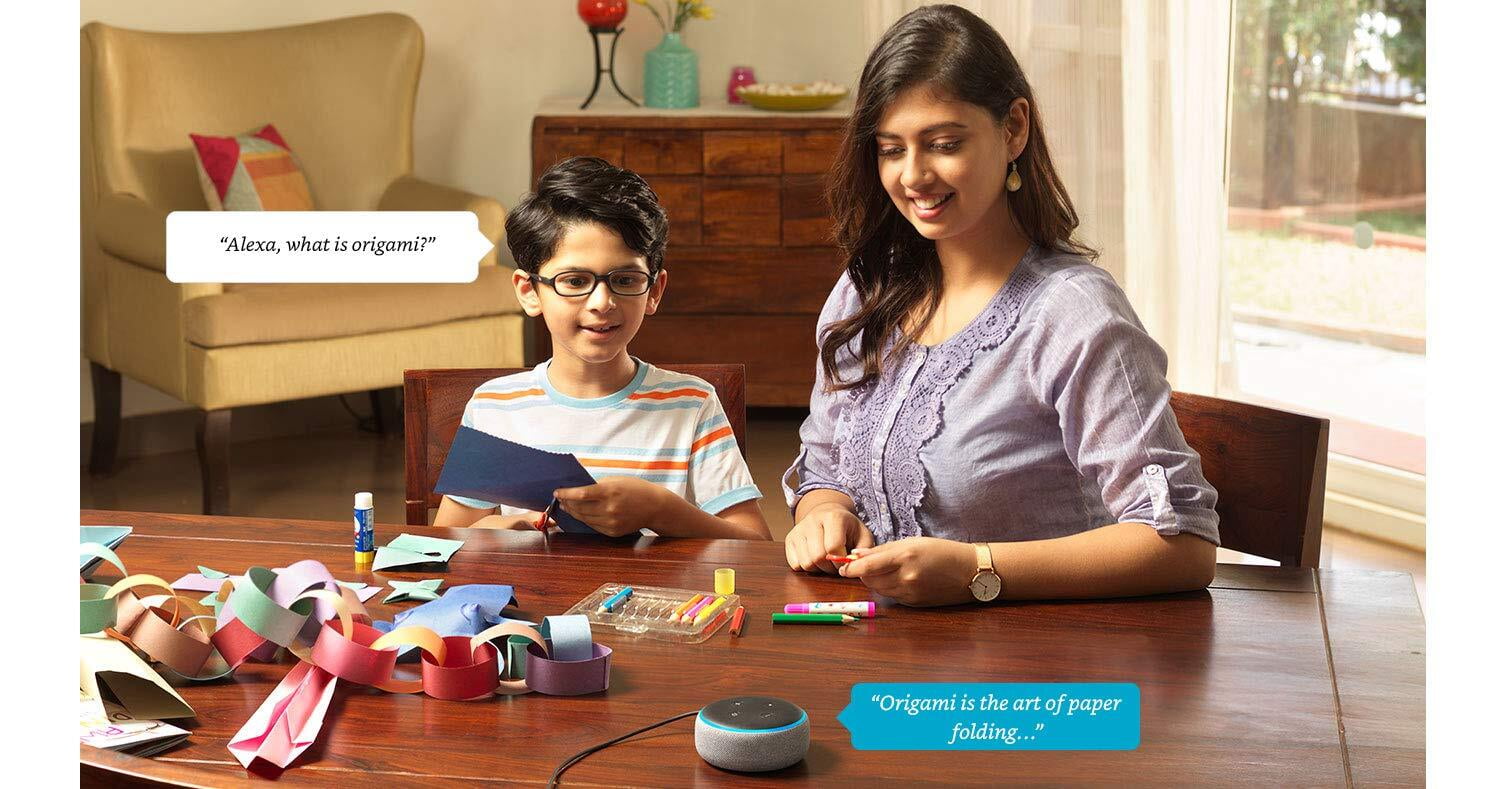 Echo Dot streams music from Amazon Prime Music, JioSaavn, Gaana, Hungama Music and Spotify - just ask for your favorite artist or song, or request a specific genre or mood. Search for music by album, decade, or let Alexa pick the music for you. Or wake up to your favorite music by setting a musical alarm. With Amazon Prime Music, you can also create and manage your personal playlist.



Can hear you across the room
Echo Dot can hear you from across the room, even in noisy environments, or while playing music as it has four microphones that use beam-forming technology and enhanced noise cancellation. When you want to use Echo dot, simply say the wake word "Alexa" and it responds instantly.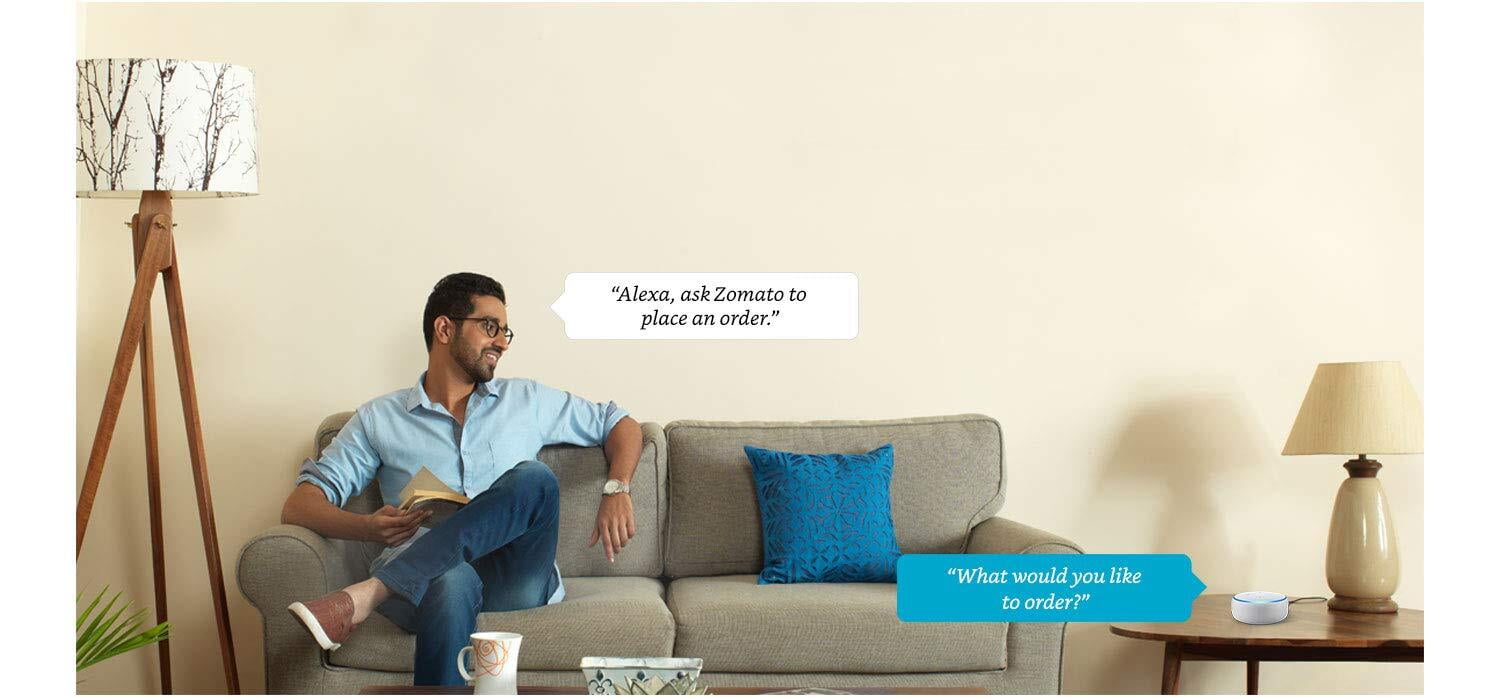 Voice control your home
Use Echo Dot to switch on the geyser before getting out of bed or dim the lights from the couch to watch a movie – all without lifting a finger or even raising your voice. Echo Dot works with compatible smart home devices - either WiFi based or those that ship with their own hub. Explore more about smart home.
With "Routines", control multiple devices at scheduled times or with a single voice command, like switch on the AC and turn off the lights every night.
Use Echo Dot to call or message anyone who has an Echo device or the Alexa app. Just ask Alexa to place a call to Mom or send a quick voice message to a friend.
You can broadcast anything to all your Echo devices. Just say "Alexa, announce that I am heading home" from your Alexa app and your family will know. Instantly connect with other Echo devices in your home, or your closest family and friends. To get started, download the Alexa app on iOS and Android.

At the point when you are coming up short on family unit basics, Alexa makes it simple to top off your cooler or renew your wash room. You can add everything from dry-organic products to AA batteries to your Amazon Cart, reorder most loved items from Amazon, and solicit Alexa the status from your ongoing Amazon orders.