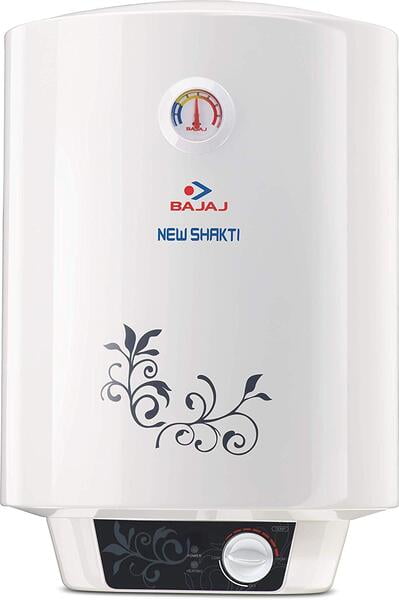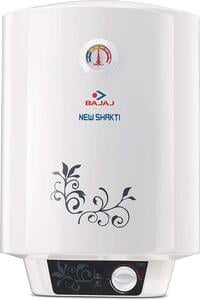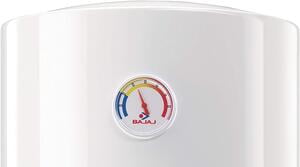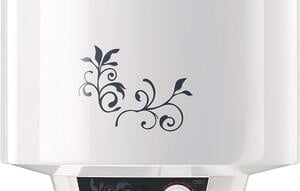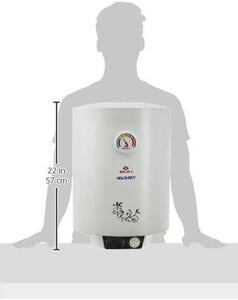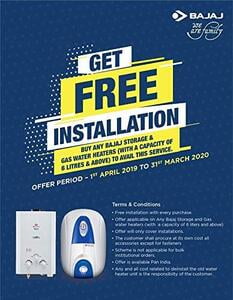 Bajaj 25LTR New Shakti Glassined Geyser
Glassline Inner Tank - Prevents corrosion of the tank, guarantees a durable product

Warranty : 2 years on product, 2 years on heating element and 5 years on inner tank

8 Bar Pressure Rated: High pressure withstanding enabling to use in high-rise buildings

Tank with inner glass line coating enabling the tank to not get corroded & work for long life
Multiple safety systems for protection against dry heating, over heating and over pressure
Glasslined Coated Inner Tank
Multiple safety systems for protection against dry heating, over heating and over pressure
High Efficiency and long life Incoloy Heating Element
Capacity: 25 Litre
Warranty: 2 year on product & 5 year on inner tank
Power: 2000 Watt
BAJAJ 25LTR NEW SHAKTI GLASSLINED
Pattern:
Water Heater
| Size:
25
Bajaj New Shakti 25-litre Vertical Water Heater
Your Reliable Hot Water Heating Solution
Compact, efficient and reliable water heater by Bajaj. Pamper your family with a massive storage capacity of 25 litres. Piping hot water for dual purposes - removing stains while washing clothes and getting rid of tiredness and stress while bathing.
Bring home your own Bajaj New Shakti 25 litres GL Storage Water Heater today.


Highly Adaptable
_______________________


The compact size and sleek build of this Bajaj New Shakti storage water heater makes it a perfect fit for most bathrooms. And it does not even compromise on the storage capacity – a massive 25 litres on offer.
| | | |
| --- | --- | --- |
| | | |
| Everyone buys a product hoping for it to last forever! While we do not guarantee that our water geyser would last till eternity (though they just might), we have ensured it serves as a highly durable product with its resistance to corrosion and rustiness. This is possible through the glass lined coated tank (from the inside) and outer plastic body that make the product last really long | . | Enjoy hot water for a longer period of time even after you switch off the water geyser to limit electricity consumption. Our heater is equipped with PUF insulation that captures heat inside the tank and keeps the water hot for a greater period of time. |
This efficient water heater keeps the safety of users as top priority by making use of multiple safety systems to safeguard against overheating, dry heating and even excess pressure. Even the cable extension for this heater is fire-retardant.



.

Vertical Mounting:

- Energy saver with power consumption of only 2000 watts

- 4 star rating