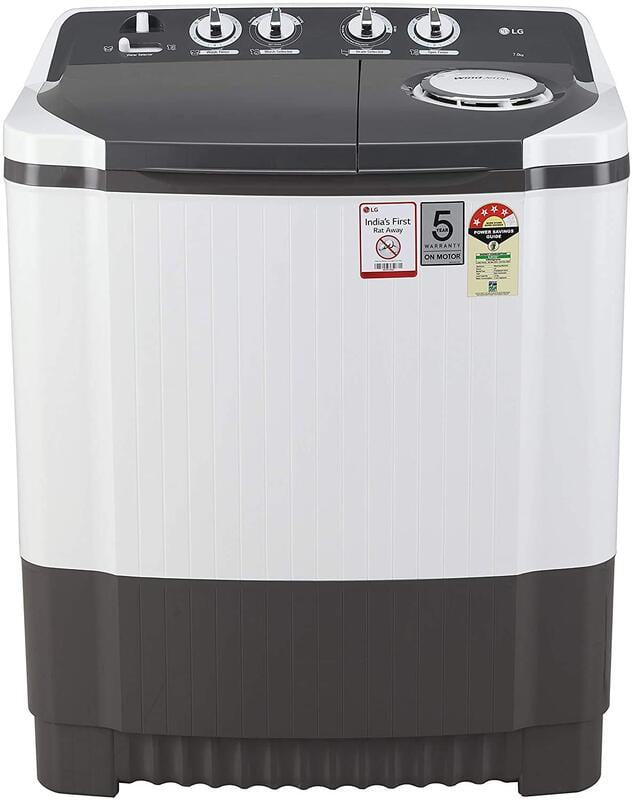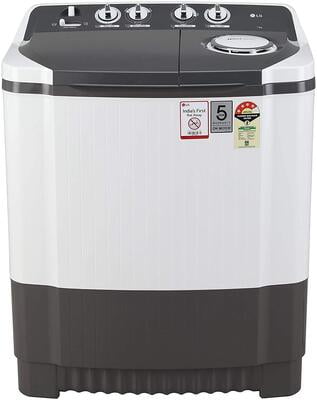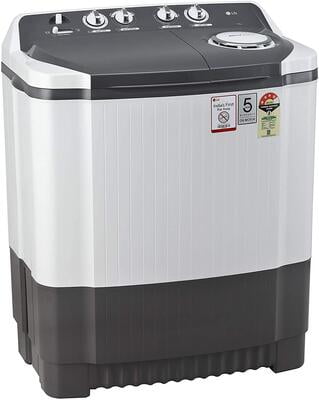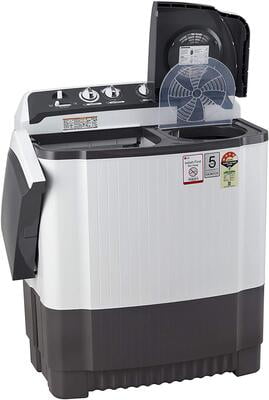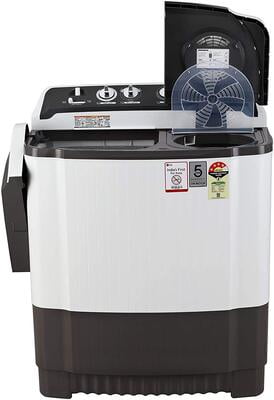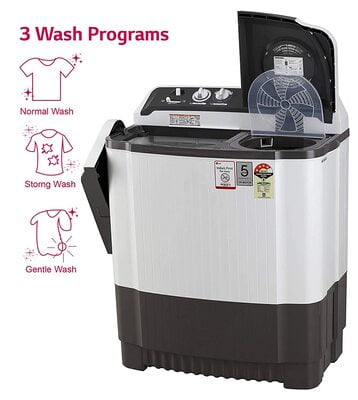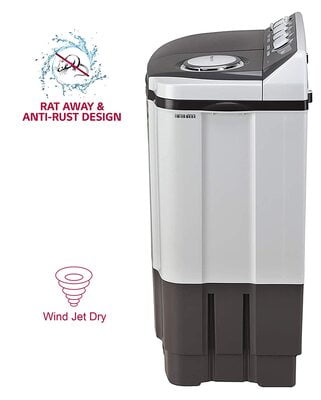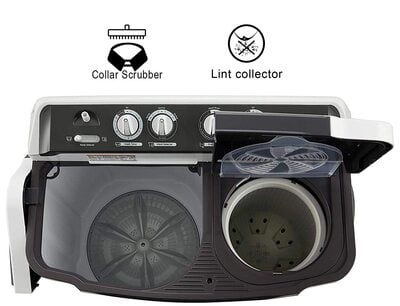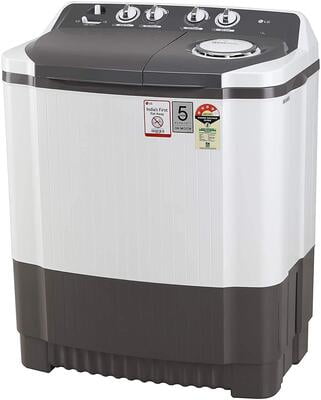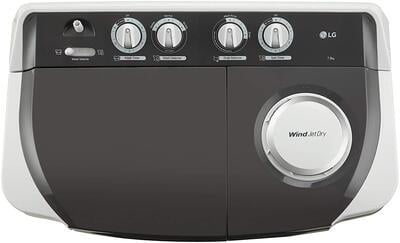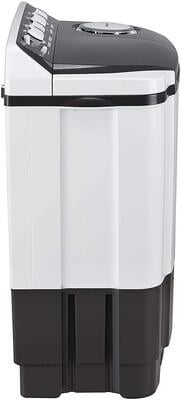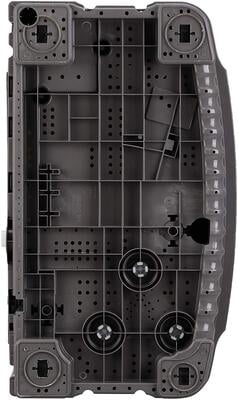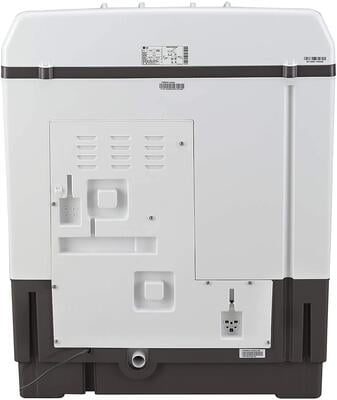 LG Semi Automatic Washing Machine P7020NGAY
Non-returnable
LG Semi Automatic Washing Machine P7020NGAY
Capacity 7.0 kg (wash): Suitable for large families

Energy rating 4: High energy efficiency

Manufacturer Warranty: 2 Years Comprehensive & 5 years on Motor T&C

1350 RPM: higher spin speeds helps in faster drying

Wash Programs: Gentle, Normal & Strong

7 Days Replacement Guarantee

Country of Origin: India
LG Semi Automatic Washing Machine P7020NGAY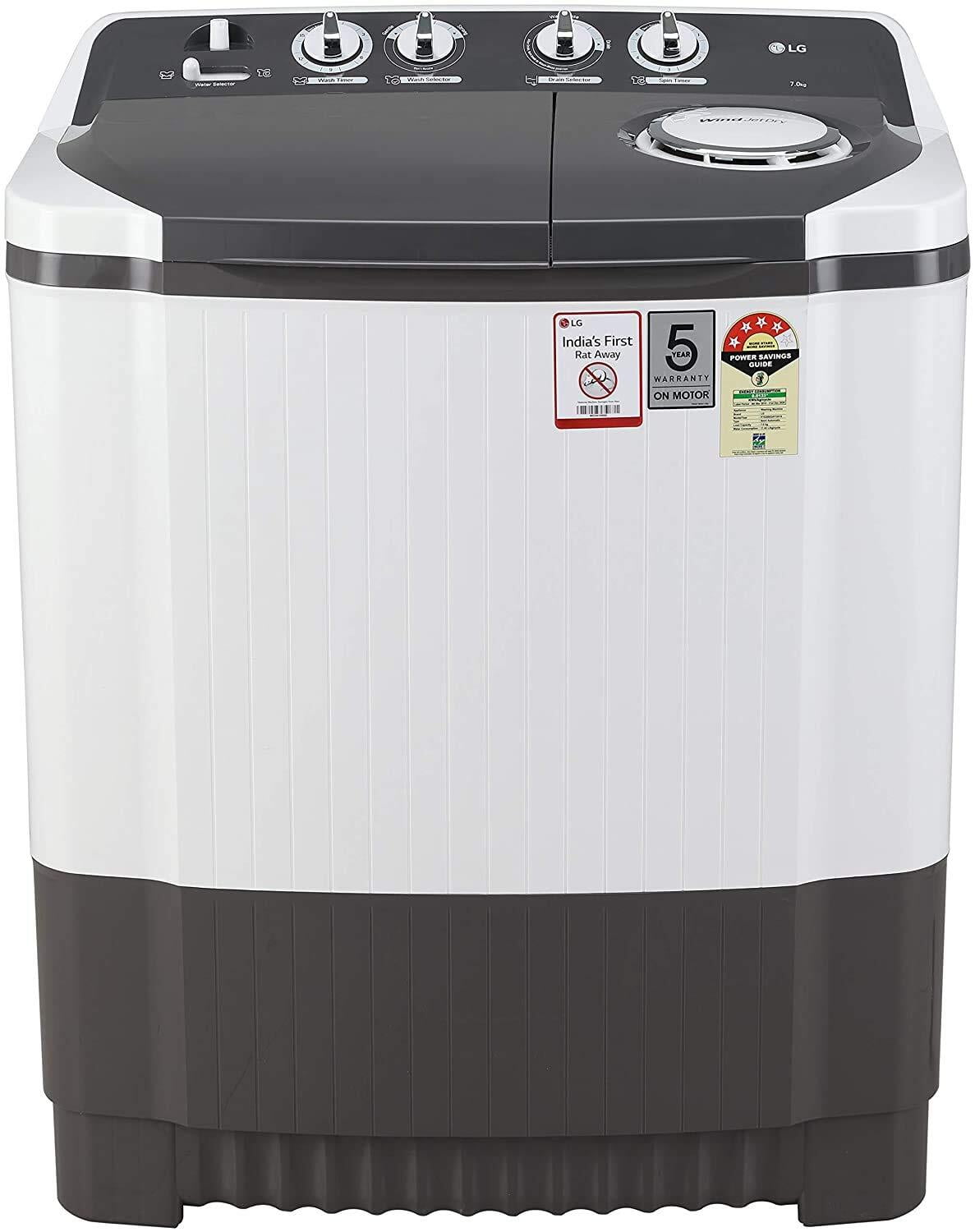 LG P7020NGAY Semiautomatic washing machines equipped with noraml pulsator rotates the clothes effectively & Washes out every stain from the clothes for best wash performance. Now choose between 3 wash programs –Gentle, Normal & strong depending on your fabric type. Wind Jet Dry Reduces remaining moisture on laundry and inside of washing machine by Spin tub rotating at high RPM, air comes into the tub and is circulated inside which removes water. Circulation of air through air vents dries clothes. The presence of the lint collector is essential because it ensures that the lint from your clothes does not clog the machine or the drains. The spin shower system washes off the soap residue to leave your clothes sparklingly clean. Its unique collar scrubber helps you scrub cuffs and collars, saving your time and efforts. The spin dryer ensures to dry your clothes by at least 40%. Rats do not dare to come near your device because of Rat Away Technology at work.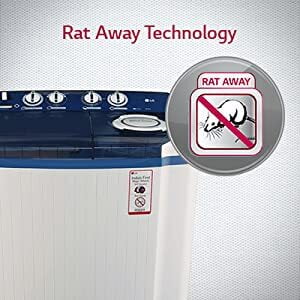 Rat Away Technology
LG Semi-Automatic Washing Machines are equipped with 3 mm plastic cover with rat repellent chemical which keeps the rat away from damaging your machine.
Air Dry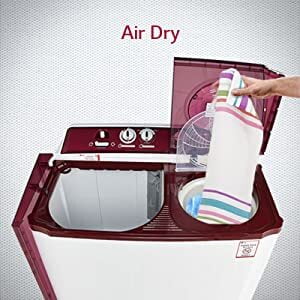 In Air Dry feature, clothes spin at very high RPM and the vents in Spin draw air from outside, which helps to remove moisture from the clothes ensuring your clothes are dried 30-40% faster than line drying alone.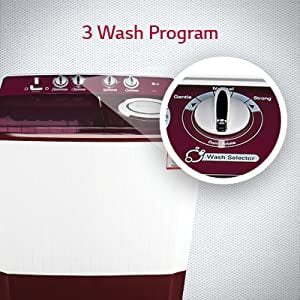 3 Wash Program
The machine has 3 different programs - Gentle, Normal and Strong. It ensures a safe and customized wash for each fabric type.
| | | |
| --- | --- | --- |
| | | |
| Lint Collector | . | Collar Scrubber |
| The lint filter collects the lint which come out while washing clothes. The fabric thus do not get stuck in the pipe, thus gives a better washing performance. | | Its unique collar scrubber helps you scrub cuffs and collars, saving your time and efforts. |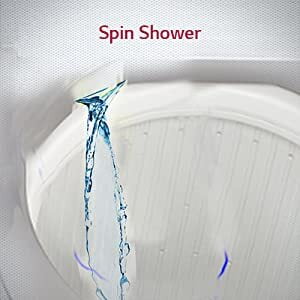 Spin Shower
A Spin Shower sprays water splashes during the wash cycles. It effectively rinses off any detergent residue from the clothes.
| | | |
| --- | --- | --- |
| Brand | | LG |
| Model | | P7020NGAY |
| Capacity | | 7 Kilograms |
| Noise Level Drying | | 65 dB |
| Maximum Rotational Speed | | 1350 RPM |
| Noise Level Washing | | 65 dB |
| Noise Level Spinning | | 75 dB |
| Installation Type | | Free Standing |
| Part Number | | 4.37666E+12 |
| Form Factor | | Top-Loading |
| Special Features | | Collar scrubber, Rust free body, Lint collector |
| Color | | Dark Grey |
| Control Console | | Semi Automatic |
| Access Location | | Top Load |
| Voltage | | 220 Volts |
| Material | | Plastic |
| Included Components | | 1 unit of machine, 1 unit of drain hose, 1 unit Inlet hose, 1 unit of QRG, 1 unit of user manual & 1 Unit Detergent Powder (200gm packet), Safety cover |
| Batteries Included | | No |
| Batteries Required | | No |
| Manufacturer | | LG Electronics India Pvt. Ltd. |
| Imported By | | N.A |