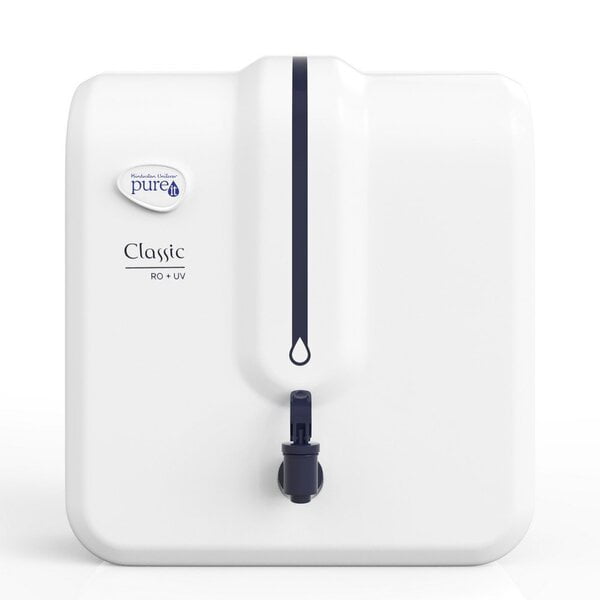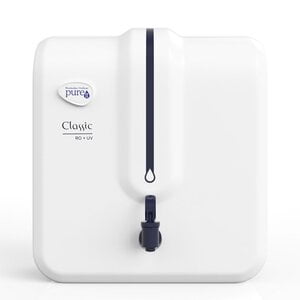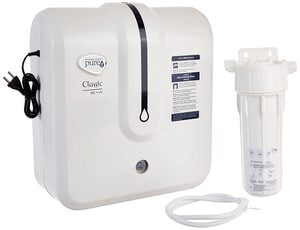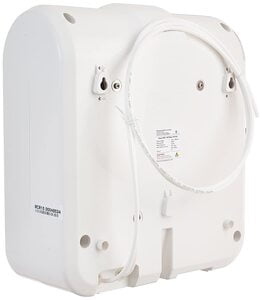 PUREIT CLASSIC RO+UV
Color: White and Blue, Capacity: 5 litres, Power: 36 watts, Input Water Temperature: 10˚ to 40˚C, Operative Input voltage: 100 -300V ac; 50Hz, Material tank type: Food grade engineered plastic
Installation: Free installation is provided by the brand. Please wait for 24 hrs for the brand to contact you post-delivery for metro cities. For others, please wait for 48 hrs for brand to contact you post delivery. Else kindly contact the brand customer service 1860-210-1000 or 1860-180-1000 for installation post-delivery
Can be used for TDS upto 2000 ppm. Please use a TDS meter to find out the correct TDS of your water source before buying a water purifier
Product Dimensions: Length 16.56 cm X Width 38 cm X Height 42.30cm
Kindly note: For every litre of water purified, 650 ml of water is thrown out by the machine. It is encouraged to save the water in a container and use it for cleaning utensils, washing clothes.
Warranty: 1 year on product (Consumables and additional accessories are not covered in warranty) Included in the box: Water Purifier, Installation Kit, External Sediment Filter Excluded in the box: Booster pump, Pressure Reducing Valve. Iron Cartridge (these are based on pressure condition, to be purchased at the time of installation)
HUL Pureit Classic RO+UV provides 6-stage purification and TDS removal upto 2000pmm that turns hard water into safe and sweet water, with a storage capacity of 5 Litres
HUL Pureit Classic RO + UV purification process makes sure that all water passes through RO ensuring no mixing of purified and impure water to give 100% RO purified water.
Water Purifier comes with a Power Saving Mode and can run without a voltage stabilizer with its Advanced Voltage Fluctuation Guard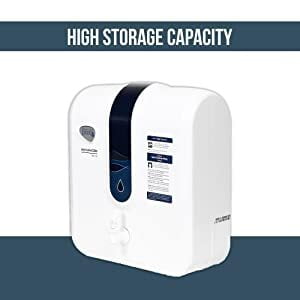 The purifier has a tank with a capacity of 6 liters and features an auto shut off function. The purifier functions as soon as the water is drawn out of the tank and keeps it full all day with a continuous water supply.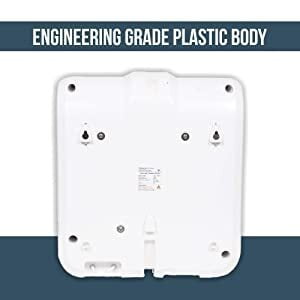 Material of construction of the water purifier is out of an engineering grade plastic that is highly durable and stylish. It is also of a food grade and is safe to use while being easy to clean and maintain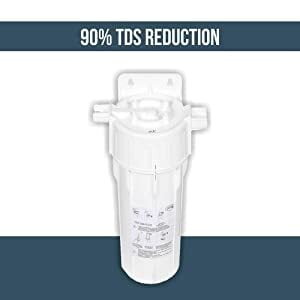 The pureit advance RO+UV water purifier brings the TDS levels in the water to safe drinking levels by removing 90% of all dissolved solids. It turns hard water up to 1800 ppm into soft and sweet water.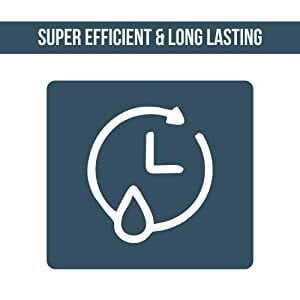 The uniquely large filter block installation helps to maximize the contact time to guarantee water purity and multiplies lifetime of filters and membranes.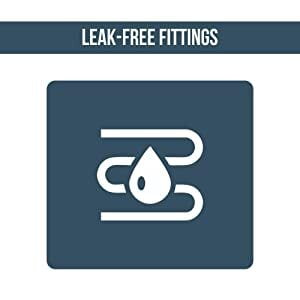 Our high quality fittings come with strong grip which provides a leak-proof seal. You don't need extra clipping parts and leak detectors.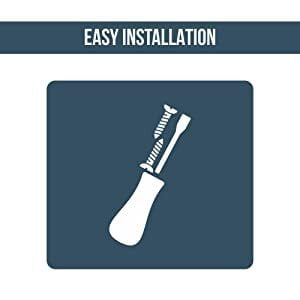 It is really easy to installation your purifier system by following step by step and detailed instructions given in the manual book which comes with the package.