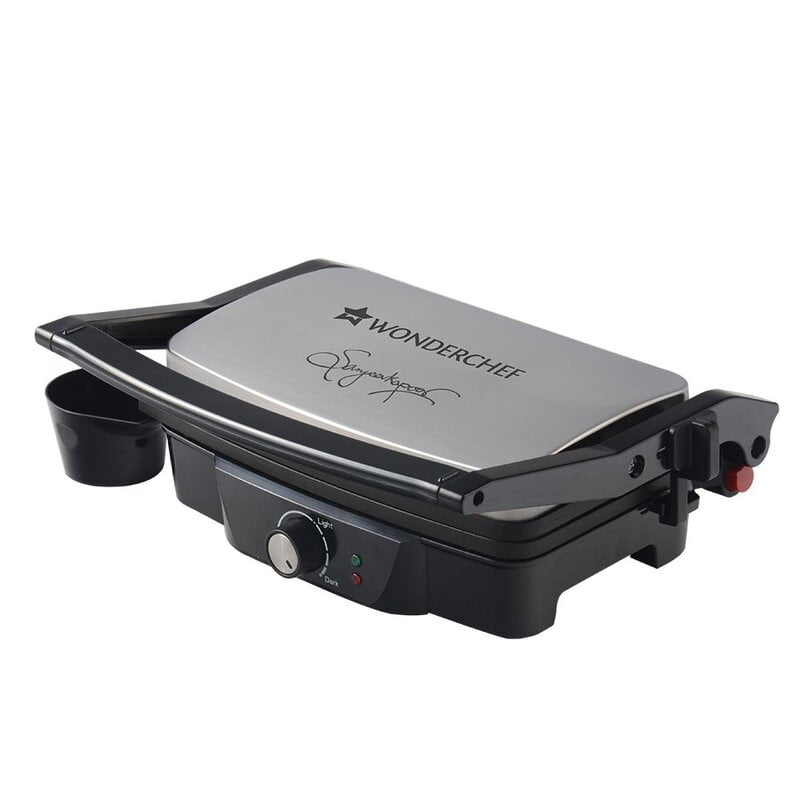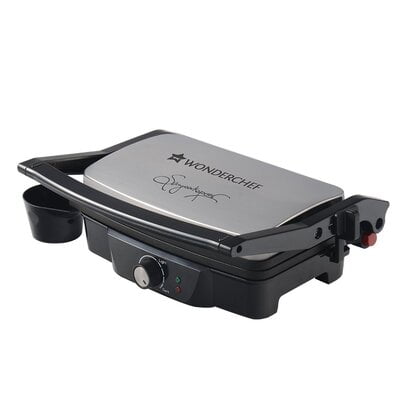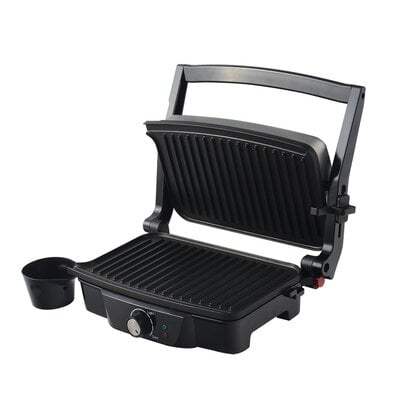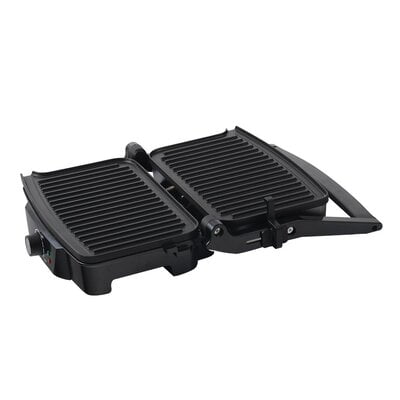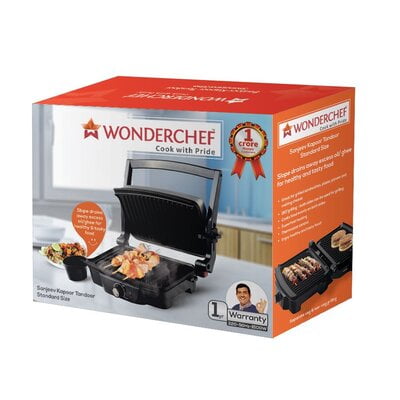 Wonderchef Chef SKT Standard Size 1500-watt Tandoor
Get 100% Branded Products Only

7 Days Replacement Guarantee




Higher quality non-stick coating
Make your dishes crisper and better looking
Oil collection groove for preventing wastage of extra oil while cooking

Power: 1370 watts



Operating voltage: 230 volts

1 year Warranty on product

Wonderchef Chef SKT Standard Size 1370-watt Tandoor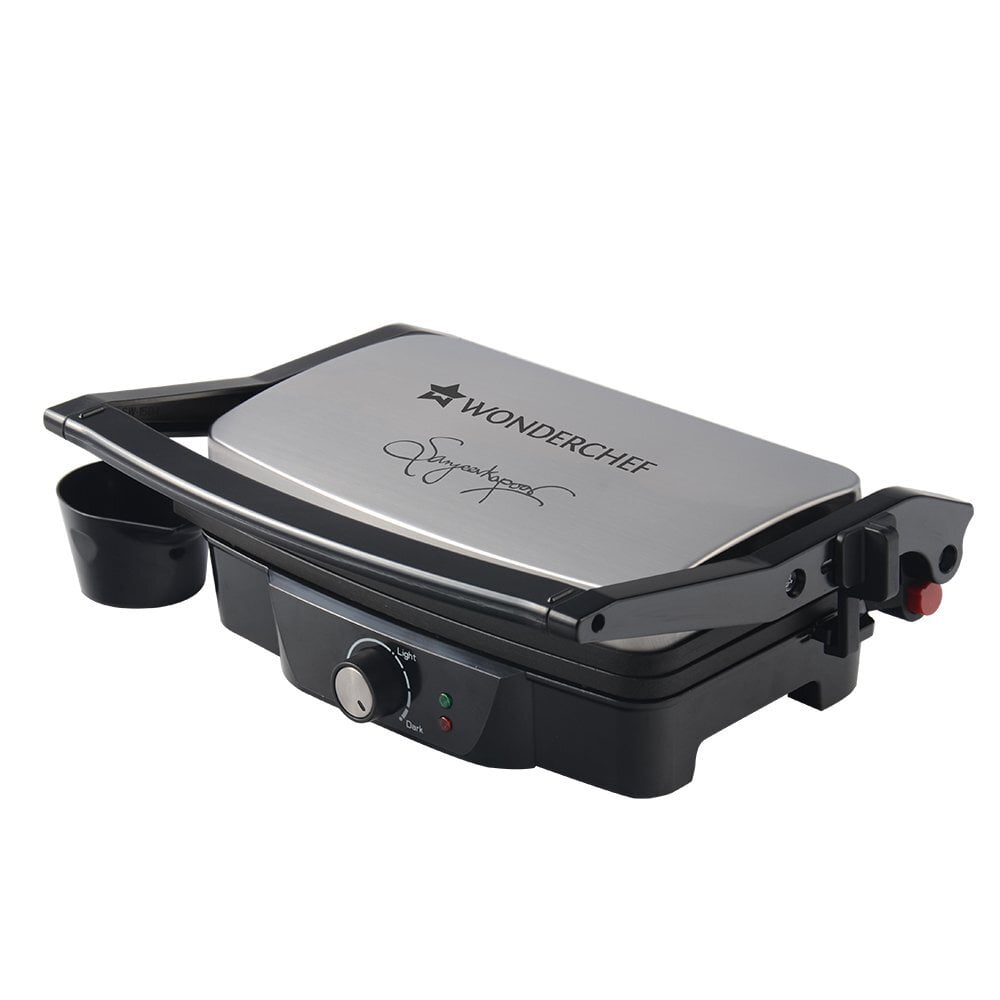 Oil nikale drop by drop ,we have designed super tandoor to extract extra oil from your food.result is a healthy diet,without compromising on taste. Millions of people are
benefiting
from this innovation. ,,sk super tandoor is super-fast and cooks in a jiffy,saving those precious minutes in everyday rush.metal
type steel
&
metal power
consumption 1600
warranty 1
specification* opens 180 degrees :super tandoor opens at 180 degree which so you can cook on both sides when required* new: 10-step thermostat: the 10 step thermostat ensures precision cooking by enabling one to control the temperature. This enable perfect use for all indian dishes.* floating hinge :just like the professionals grillers ,the super tandoor has floating hinge for even cooking of thick foods like club sandwich,
paneer
tikka,tandoori chicken,etc. You can cook food upto 2 inch thickness.* adjustable slope:now you can decide in which food you want to retain oil,and in which food you want to drain extra oil.
Wonderchef Chef Kapoor Standard Size Tandoor
Great for grilled sandwiches, pizzas, paneer, and melting the cheese
180-degree grilling - both sides can be used for grilling
Cooks food evenly on both sides
Superfast heating
Thermostat control
Enjoy healthy and tasty food!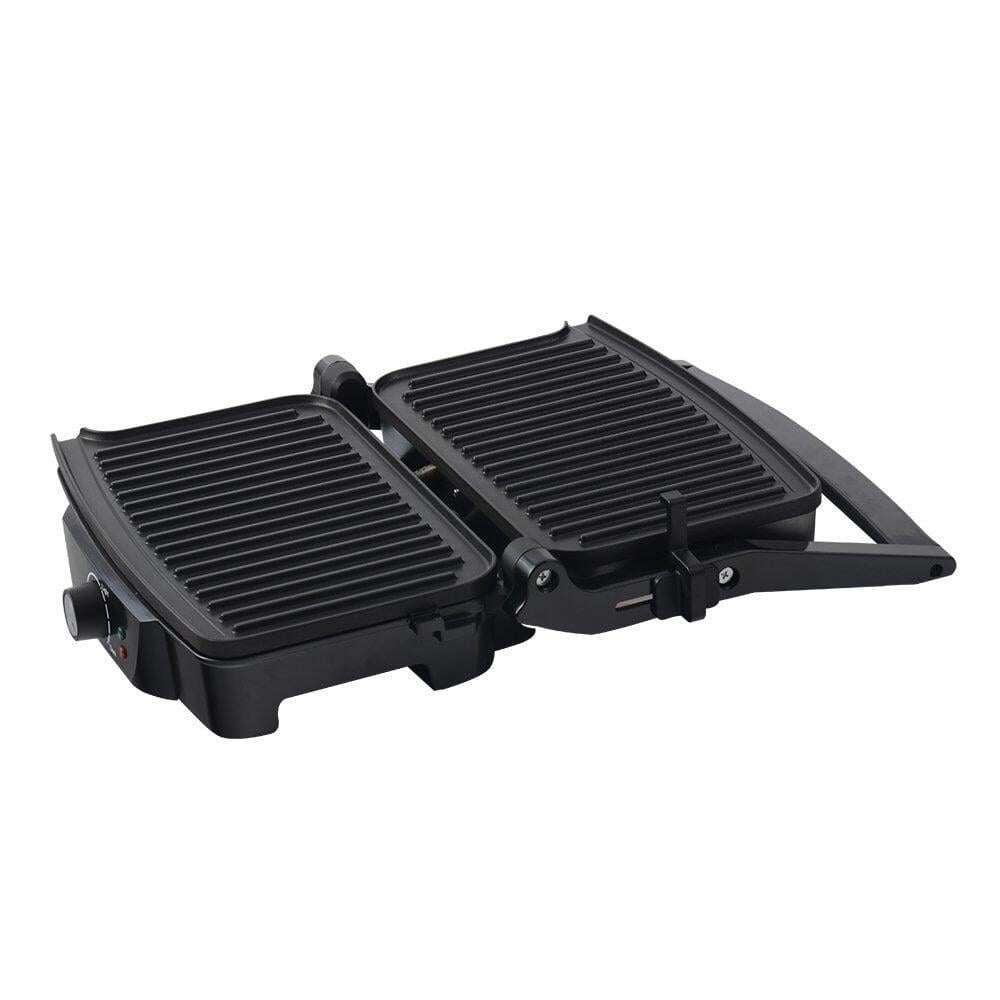 Adjustable slope which you can control to decide how much oil to use and retain in any dish, Opens 180 degrees-can use both sides for certain preparations like
dal
-tikki and certain uses like re-heating pizza without making it soggy.
10-step thermostat for precision cooking-low heat to very high, Adjustable Temperature Settings: Yes.
| | | |
| --- | --- | --- |
| Brand | | Wonderchef |
| Model | | Wonderchef SKT-Standard Size |
| Model No | | 52111111 |
| Generic Name | | Sandwich Makers |
| Manufacturer | | Wonderchef |
| Power | | 1370 Watts |
| Operating Voltage | | 230 Volts |
| Adjustable Temp Setting | | Yes |
| Material | | Steel & Metal |
| Color | | Silver |
| Oil Collection Groove | | Yes |
| Warranty | | 2 Years |
| Country of Origin | | India |