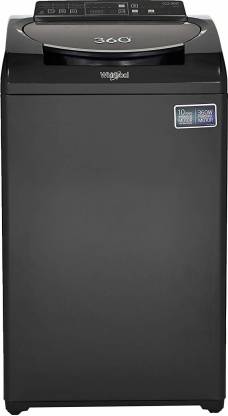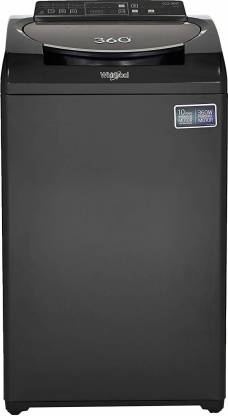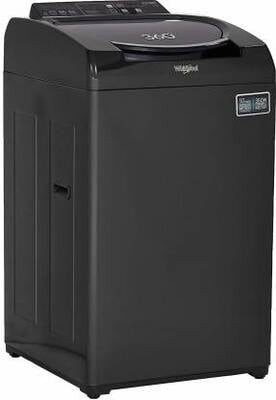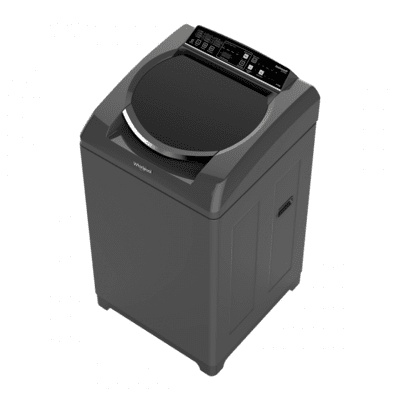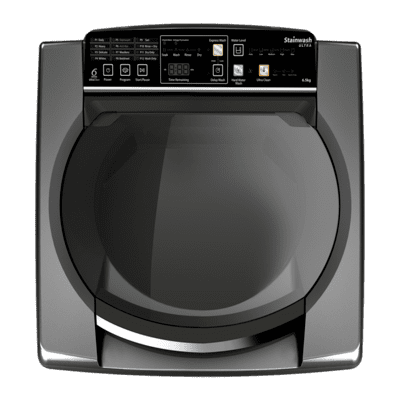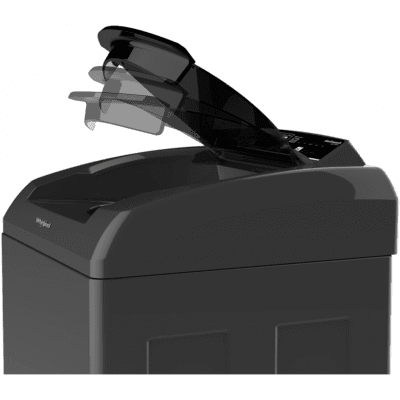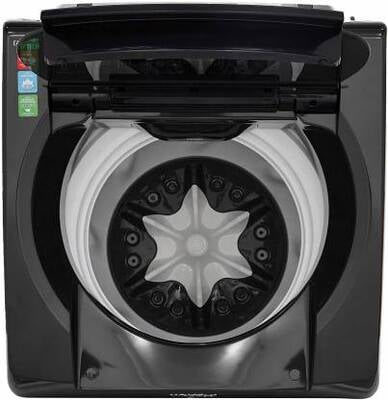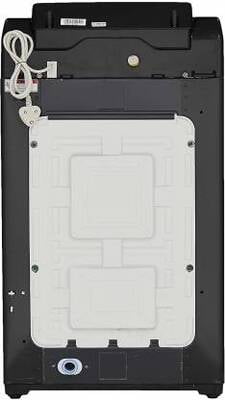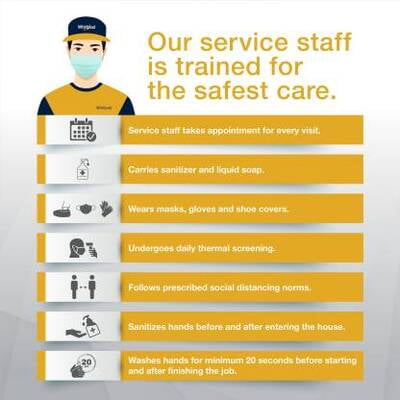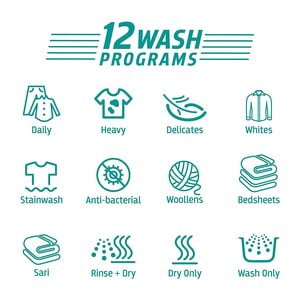 Whirlpool 6.5kg Fully-Automatic Top Loading with In-Built Heater (STAINWASH ULTRA 6.5, Grey)
Fully-automatic top load washing machine: Affordable with great wash quality, Easy to use
Capacity 6.5 kg :Suitable for families with 3 to 4 members
Warranty: 2 years on product, 10 years on motor
740 rpm: Higher the spin speed, faster the drying time
Wash programs: 12
Special Features: 6th Sense Ultra Clean Technology, Smart Sensors - Voltage and Water check
In Built Heater: Heats wash water to remove up to 25 tough stains, and give 99.9% allergen free clothes
3D Scrub Technology - Advanced agipeller with 3D scrub pads for best cleaning results
Hard Water wash - 30% better wash even in hard water conditions
Whirlpool 6.5kg Fully-Automatic Top Loading with In-Built Heater
(STAINWASH ULTRA 6.5, Grey)
Dillimall Present The Whirlpool 6.5kg Fully-Automatic Top Loading with In-Built Heater (STAINWASH ULTRA 6.5, Grey) Fully Automatic Top Load Washing Machines are ergonomically friendly and provide great wash quality. 740 RPM higher the spin speed and lower the drying time. There is 12 wash programs to wash many kind of clothes.
5 Star Energy Rating with Eco Wash Program




Removes UPTO 25 Tough Stains

5 Star Rating That Gives you best in class water and energy

efficiency

, Save more than 2 Buckets of water, with Every Wash.




Heats water through a 6 step process to carefully and thoroughly remove upto 25 tough stains like ketchup, oil, grass, etc

.

3 Hot Water Modes




Removes 48 Hour Old Stains

At 3 different water temperature selections i.e. Warm, Hot and Allergen Free, the washer ensures a customized washing experience for different kinds of fabrics.




No need to worry about immediate removal of stains. With the Stainwash program, one can remove stains that are even 48 hours old.



.



Soft Close Lid




6 Stage Cleaning Performance

The hydraulic mechanism of the soft closing lid gives you a premium experience and also protects the glass lid from any damage.




Its advanced 6 Stages Stainwash process combines Mechanical, Chemical & Thermal Action that removes* different types of tough stains. The stain removal technology eliminates* stains from clothes even if the stains were left on the clothes for up to 48 hours.

.

Hard Water Wash




ZPF Technology

Adapts the operations for washing in hard water, maintaining the softness and colour of your clothes




Fills tub 50%* faster even when the pressure is as low as 0.017MPa

.

Spiro Wash Action




Easytech

Now get 20% better cleaning with the new Spiro Wash Action .This advanced Wash motion washes clothes in a unique circular motion giving it a complete through wash.




Smart Sensors -

Smart sensors in the machine automatically sense and indicate low voltage & water conditions.




Smart Lint Filter -

Helps remove any lint accumulated during the wash.




Smart Detergent Recommendation -

Senses the laundry load inside the tub and recommends detergent dosage accordingly.

.

Express Wash




10 Year Warranty

Express Wash reduces wash time for less soiled clothes, thereby saving energy and detergent.




Whirlpool Stainwash Ultra comes with a 2 year comprehensive warranty and 10 year warranty on motor and prime mover.



.

Auto Tub Clean




Child Lock

Automatically cleans off all the impurities left on the inner walls of the tub, at the time of spin, during every wash cycle.




Young Children are naturally curious about their surroundings and will always explore. The Child Lock button gives you complete peace of mind, as no buttons can be operated while this mode is switched on.

.

Magic Lint Filter






Invisible to the naked eye, the advanced magic lint filter automatically collects and cleans the lint from the machine during the spin cycle of every wash with the help of its centrifugal force. This automatic features removes the need of any manual intervention from your side.