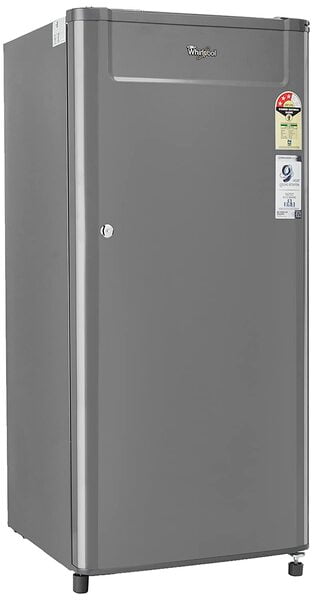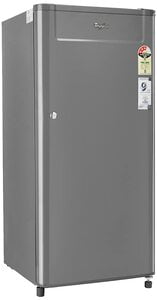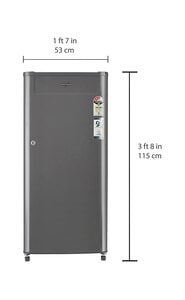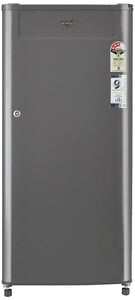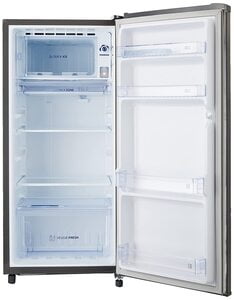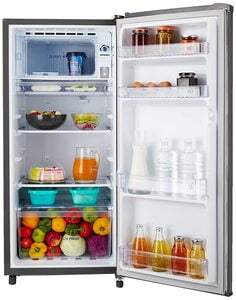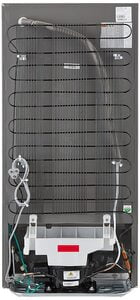 Whirlpool 190 L Direct Cool Single Door 3 Star Refrigerator (Solid Grey, 205 GENIUS CLS PLUS 3S) 70659
Up to 9 hours of cooling retention during power cuts
Insulated Capillary Technology
Auto connect to home inverter
2L Size bottle storage
With Insulated Capillary Technology, get better cooling retention up to 9 hours even during power cuts.
In Insulated Capillary Technology, the capillary which carries the refrigerant from the compressor to the freezer is surrounded by super cold gas leading to benefits such better compressor efficiency, faster cooling and 9 Hours* cooling retention in the refrigerator.
2 dedicated door racks chill up to three 2L-bottles and five 1L-bottles.
LARGE VEGETABLE CRISPER
Extra Large Vegetable crisper ensures that you never run out of space.
*
Whirlpool Refrigerators can stably operate even in high fluctuation of voltage (130V-200V) and do not require a separate stabilizer.
With Whirlpool refrigerators you are guaranteed a long-lasting quality product with a 10 year warranty on the compressor.