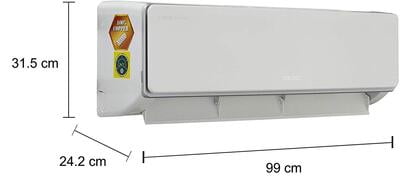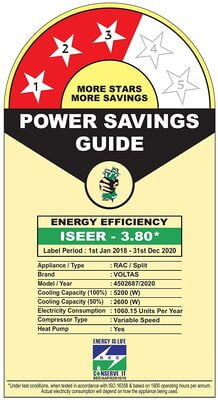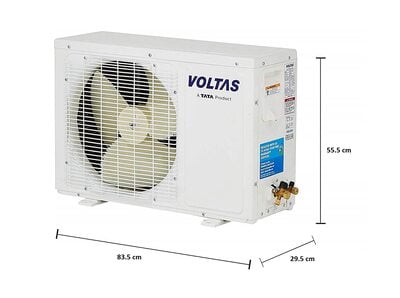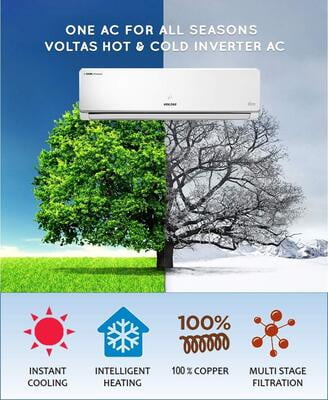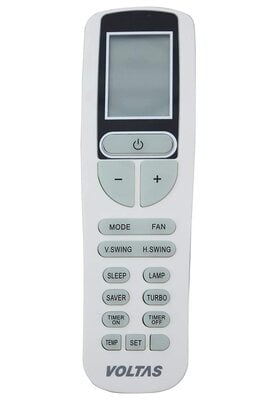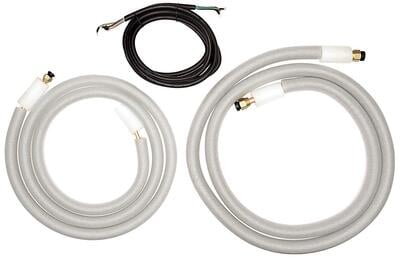 Voltas 183VH SZS 1.5 Ton 3 Star Inverter Hot & Cold Split AC
Key Features

:-
Hot & Cold Split AC with inverter compressor: Variable speed compressor which adjusts power depending on heat load. It is most energy efficient and has low-noise operation
Capacity: 1.5 Ton. Suitable for medium sized rooms (111 to 150 sq ft)
Energy Rating: 3 Star
Warranty: 1 year on product, 1 year on condenser, 5 years on compressor
Copper Condenser Coil: Better cooling and requires low maintenance
Special Features: Instant Cooling, Intelligent Heating, LED display, Intelligent Sleep Mode , Self diagnosis, Auto restart, Timer
Refrigerant type: R-32 . Environment friendly - no ozone depletion potential & low global warming potential
Voltas 183VH SZS 1.5 Ton 3 Star Inverter Hot & Cold Split AC
Dillimall have a wide range of Air Conditioners at reasonable Price. Buy Voltas 183VH SZS 1.5 Ton 3 Star Inverter Hot & Cold Split AC with R-32 refrigerant, Variable speed compressor which adjusts power depending on heat load. It is most energy efficient and has low-noise operation.
With the new
Voltas 1.5 Ton 3 Star Inverter Split AC
, experience advanced cooling in the rising summer heat without worrying about the voltage fluctuations. It functions smoothly even in a wide range of voltage oscillation, so you don't have to spend loads of extra money in buying a stabiliser. Its 1.5-Ton capacity is ideal for cooling medium-sized rooms in absolutely no time. Rated 3 stars with the ISEER of 3.80 this AC consumes much lower units on an average, therefore you can turn on your AC and escape the humidity and not panic about the rising bill. It is a Hot and Cold AC that works in all weathers giving instant cooling in summer and also keeps you warm and comfortable during winter.
Copper Condenser Coil
Voltas 1.5 Ton 3 Star Inverter Split AC gives High Ambient Cooling experience. The copper condenser coil ensures steady cooling and owing to copper wire's durability, it serves for an extended period. Since copper wires have a heat transfer coefficient higher than aluminium and are proven to be sturdier, copper wire guarantees longevity to the AC.
Steady Cooling
Voltas 1.5 Ton 3 Star Inverter Split AC is powered with a sturdy compressor ensuring steady cooling at all time. It might be boiling outside but with the AC turned on, you will feel a comfortable, soothing coolness despite temperature fluctuations. The compressor type is of High EER Rotary - BLDC. It comes with a LED Display. It comes with a Sleep Mode as well.
Fungi Free Air
Voltas 1.5 Ton 3 Star Inverter Split AC comes with anti-fungi filter that ensures that the air you breathe is not only cool and comfy but also free of fungi. The AC serves the dual service of both cooling and purifying the air in your room. It also comes with the Catechin Filter. It provides you with Multi Stage Filtration of air.
| | | |
| --- | --- | --- |
| Brand | | VOLTAS |
| Model | | 183VH SZS |
| Model No | | 183VH SZS |
| Generic Name | | Air Conditioner |
| Manufacturer | | Voltas SAC |
| Tonnage | | 1.5 Ton |
| Full Load Capacity (100%) [w] | | 5220 |
| Half Load Capacity (50%) [W] | | 2610 |
| Rated Heating Capacity [w] | | 5600 |
| Compressor Type | | High EER Rotary - BLDC |
| Refrigerant | | R-32 |
| Power Supply | | 230V-50Hz |
| Full Load Power (100%) [w] | | 1705 |
| Half Load Power (50%) [w] | | 665 |
| Condenser Coil | | Copper (Coated Fin) |
| Connecting Pipe [Type] | | Cu-Cu(12.5mm & 6.35mm) |
| Connecting Pipe Length [Metre] | | 3 |
| Connecting Cable [Metre] | | 3 |
| Star Rating | | 3 Star AC with Intelligent Heating |
| Air Flow Volume - Indoor [CMH] | | 900 |
| Noise Level - Indoor [dB(A)] | | ≤46 |
| ISEER | | 3.75 |
| Rated ISEER [w/w] | | 3.8 |
| Operating Ambient Temp Range | | -7⁰ C ~ 50⁰ C |
| Wide Operating Voltage Range | | 150~270 |
| Anti Dust | | Yes |
| Antimicrobial Protection | | Yes |
| Catechin Filter | | Yes |
| Acaro Bacterium | | Yes |
| Silver Ion | | Yes |
| PM2.5 | | Yes |
| Co2 Reduction | | Yes |
| Evaporator Fin | | Blue |
| Copper Tubes - Inner Grooved | | Yes |
| Self Diagnosis | | Yes |
| UVC | | No |
| Anti Fungal | | Yes |
| Swing | | Yes |
| Sleep Mode | | Yes |
| Dual Temp. Display | | Yes |
| Warranty | | 5 years on product & 10 years on Compressor |
| Country Of Origin | | India |