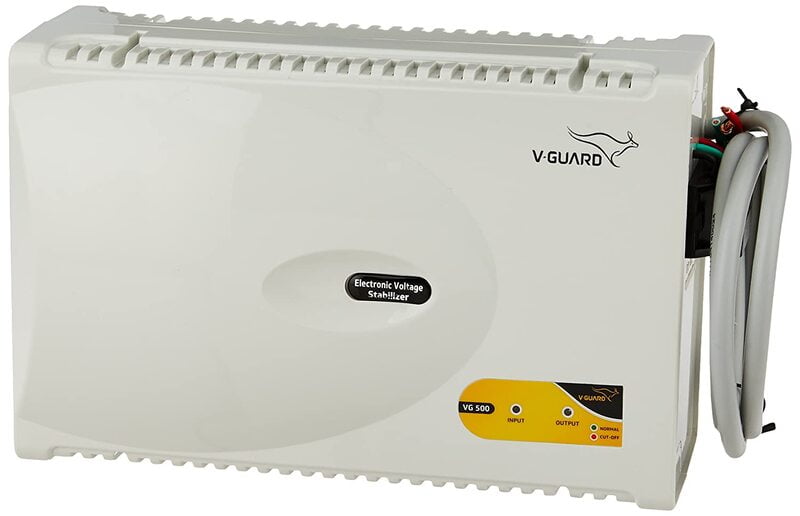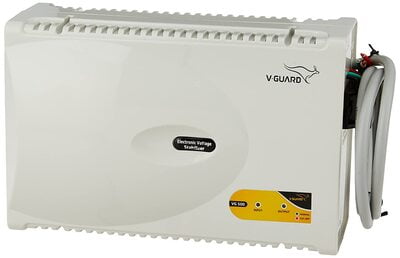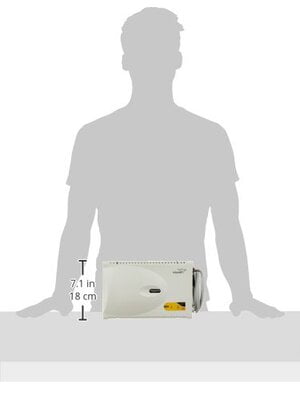 V-Guard VG500 Voltage Stabilizer For 2 Ton AC
Key Features

:-
Intelligent Time Delay System
Latest IC Technology - Assures reliable protection
Wall Mounting Cabinet Design - Elegant and easy to install
Low & High Voltage cut-off Protection
Built In Thermal Overload Protection - Protects the stabilizer and compressors during high temperature burnout
Warranty - 3 Year
V-Guard VG500 Voltage Stabilizer For 2 Ton AC
Dillimall Provides you a wide range of Stabilizer online at reasonable price range in India. Buy Vguard VG 500 Voltage Stabilizer For 2 Ton Air Conditioner with Built-In Thermal Overload Protection or Low & High Voltage Cut-off Protection with Wall mounting cabinet design.
The VGuard VG500 Voltage Stabilizer For 2 Ton AC has been built using the latest in IC technology, allowing you to never have to worry about the safety of your air conditioner. As a voltage stabilizer it also has an intelligent time delay system that adds to the protection of your machine. To ensure that your home and office are safe from accidental fires, The V Guard VG 500 Voltage Stabilizer incorporates built-in thermal overload protection making sure that you can sleep next to your family of work with your colleagues in peace without worrying about shokcircuite. So, if you wish to extend the life of your AC, it's time to bring home the V-Guard VG 500 AC Stabilizer.
Compatible with up to two-tonne air conditioners. Easy to Install Wall Mount Design. Newest IC Technology. High voltage and Low Voltage Cut-Off System.