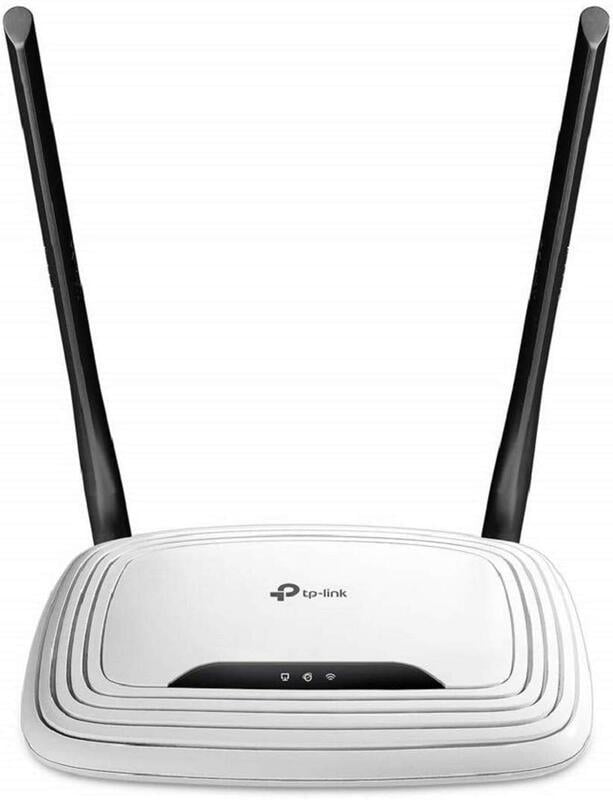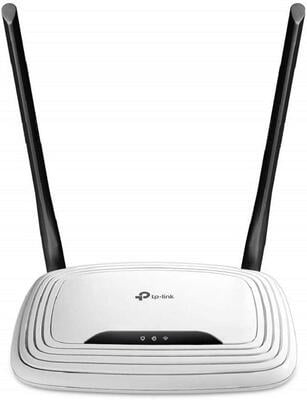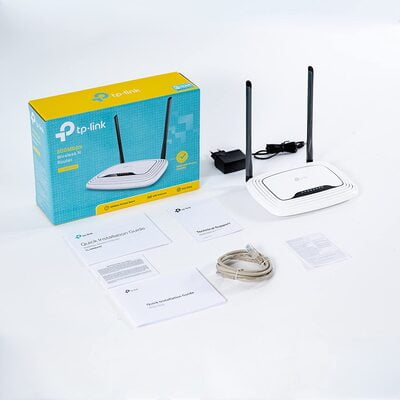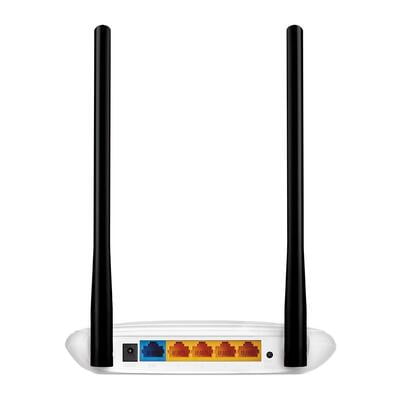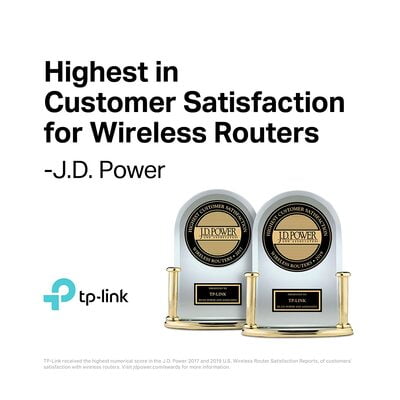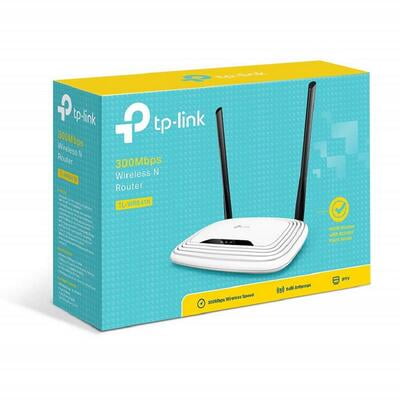 TP-Link TL-WR841N 300Mbps Wireless N Cable Router
Wide Compatibility—Input type RJ-45(Ethernet Cable) supported by ISP's all over India such as ACT Fibernet, Airtel Fibernet, Hathway, Tikona, Exitel, YOU Broadband, SITI, GTPL etc
Ideal Speed—300Mbps wireless ideal for interruption sensitive applications like HD video streaming
Stable Wifi—Two antennas ensure the wireless stability
Traffic Allocation—IP based bandwidth control allows administrators to determine how much bandwidth is allotted to each PC
App control—TP-LINK Tether App allows quick installation and easy management using any mobile device
WPS Security—Easy wireless security encryption at a push of WPS button
Support IPV6—Support the more recent Internet Protocol version
100% Genuine Authentic Product
7 Days Replacement Guarantee
Product description
Style name:
N300-Best
| Pattern name:
Router
Get an Advanced Wireless Performance
With the sleek TP-Link TL-WR841N 300Mbps Wireless-N Router, get exceptional Wi-Fi connectivity at home. It is effortless to install and use making it ideal for instant HD video streaming and online gaming. It is tastefully designed for home and office use and for small businesses. The most unique feature of this router is the WPS button that ensures WPA2 encryptions, eliminating the network from exterior obstacles.
Give Your Mobile Devices a Powerful Wi-Fi Range
By installing the TP-Link TL-WR841N 300Mbps Wireless-N Router, you are assured to get seamless Wi-Fi connection anywhere within the range. With the two external antennas, you can get a wider range. It portrays an excellent ability of mitigating data loss over wide distances and through concrete walls and obstacles.
Ideal to be Installed at Home and Office
This router has the capacity and speed to ensure any bandwidth intensive application works smoothly without any lag. Overall, this device is a perfect home and office router that provides great control on your internet bandwidth.
From the manufacturer
TP-Link N300 Wireless Wi-Fi Router, Up to 300Mbps (TL-WR841N)
- Version 11.1, wireless N speed up to 300Mbps ideal applications for video streaming, online gaming VoIP, web browsing and multi-tasking
- Two 5dBi antennas greatly increase the wireless robustness and stability. TP-LINK Live 24/7 Technical Support. This product is only a router
- Easy Setup Assistant provides quick & hassle free installation. Backward compatible with 802.11b/g products
- Features parental control function managing the internet access of children or employee's computer
- IP based bandwidth control allows administrators to determine how much bandwidth is allotted to each PC and internet devices. Easily setup a WPA/WPA2 encrypted secure connection at a push of the WPS button
Reliable_Performance_at_Great_Value




- Stream, game, download, and manage your essentials at speeds up to 300Mbps

- Reliable, far-reaching 2.4GHz Wi-Fi coverage with two high-quality 5dBi antennas

- Easily set-up your Wi-Fi devices with a secure connection using the WPS button
Control your Network



.

Connect and Share

.

Advanced Security



.

Backwards Compatible




- Give every device the bandwidth it needs, setting limits and controlling traffic with IP-Based Qos

- Set limits on when and how devices can connect to internet and keep children safe with parental controls

Utilizing four Ethernet ports for quick wired associations.

Protects your network and devices with advanced security encryptions.

Supports 802.11n and is backwards compatible with 802.11 b/g.